Lifestyle: Germany's biggest public festivals
Several thousand fun fairs are held in Germany every year – we have compiled the five biggest for you, together with a small 'festival etiquette' manual.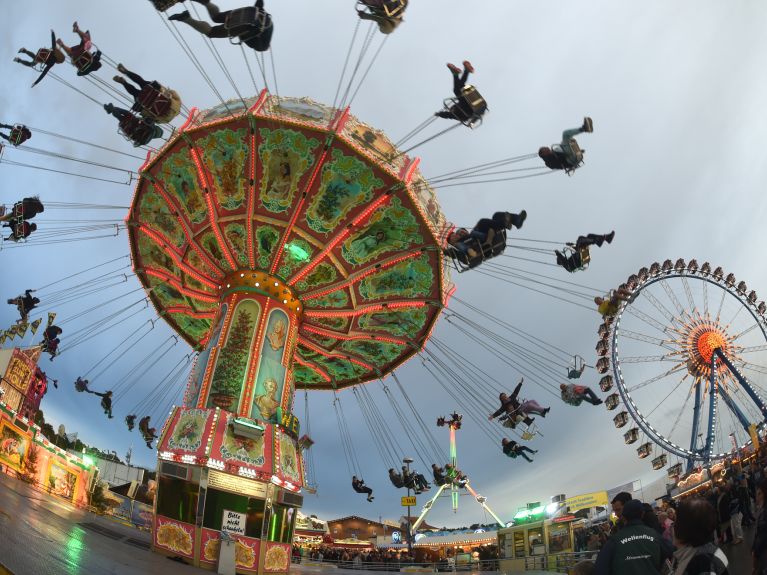 Germany. The peak season of public festivals is now beginning. From mid-August to mid-October there is a non-stop string of shooting fairs, fun fairs and beer festivals. The air is thick with the smell of fried sausage; music mixes with the sirens of the merry-go-rounds; revellers stream across the fairgrounds and into the beer tents.
These five public festivals and fun fairs attract the most visitors: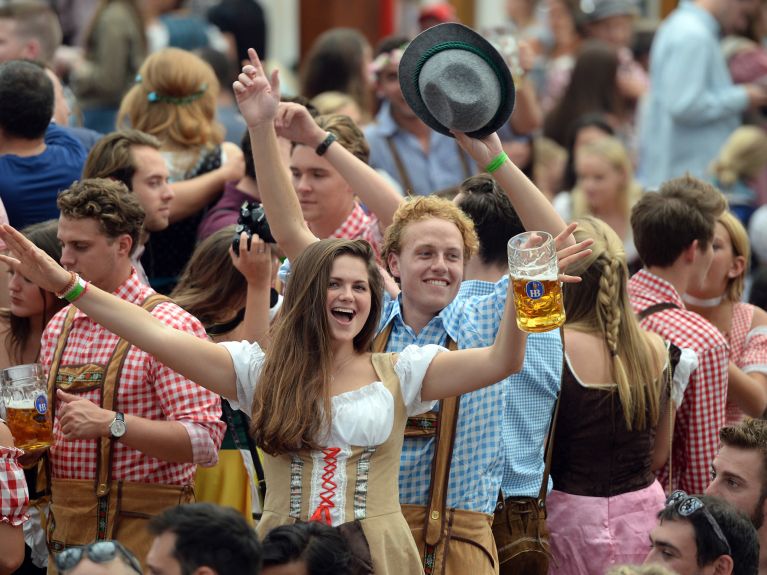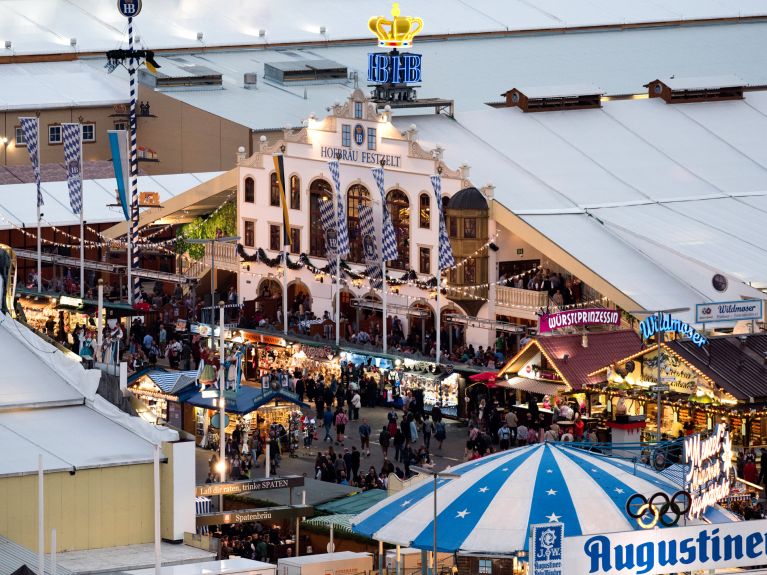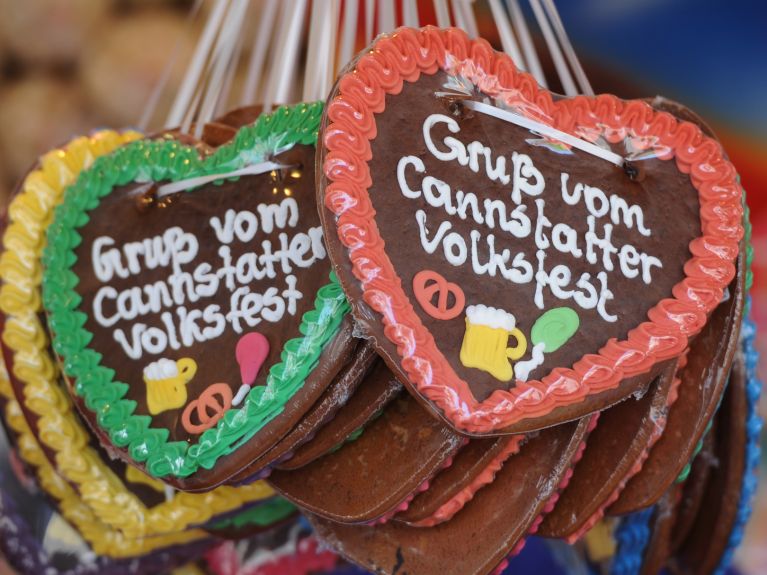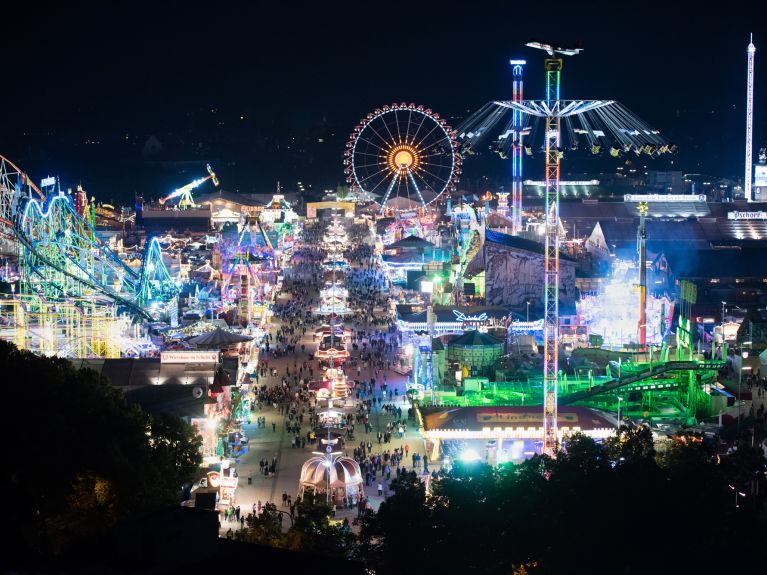 You mustn't miss this
Climb aboard the Ferris wheel for a bird's eye view of the colourful hustle and bustle. Try some of the local delicacies like roasted almonds, potato pancakes or grilled sausages. Immerse yourself in the cheerful crowds in a beer tent and order a litre mug of beer. Buy a gingerbread heart for your loved one. Try your luck at a raffle booth and see if you can win a huge, colourful teddy bear. And whirl through the air on a fairground ride till you're dizzy!
Must-knows for Wiesn and Wasen
Many visitors wear traditional costumes (Tracht) at the Wiesn (Oktoberfest) and Wasen: leather trousers and a checked shirt for men, a dirndl for women. One mistake you should avoid at all costs: never wear trainers with your Tracht. Hiking boots match rustic leather trousers well. Ladies should avoid wearing high heels; otherwise, dancing on the beer benches might get a bit wobbly. Yes, you heard right: you can dance on the beer benches, but not on the beer tables in the big tents. Women who want to put on a dirndl ought to be aware of an important signal: if they tie the skirt's bow on the left, this tells everyone: I'm still available. Wearing the bow on the right signals: I'm already spoken for.