Oktoberfest international
The most popular Oktoberfest takes place in Munich. But Oktoberfests also attract millions in the USA. A selection of Oktoberfests worldwide.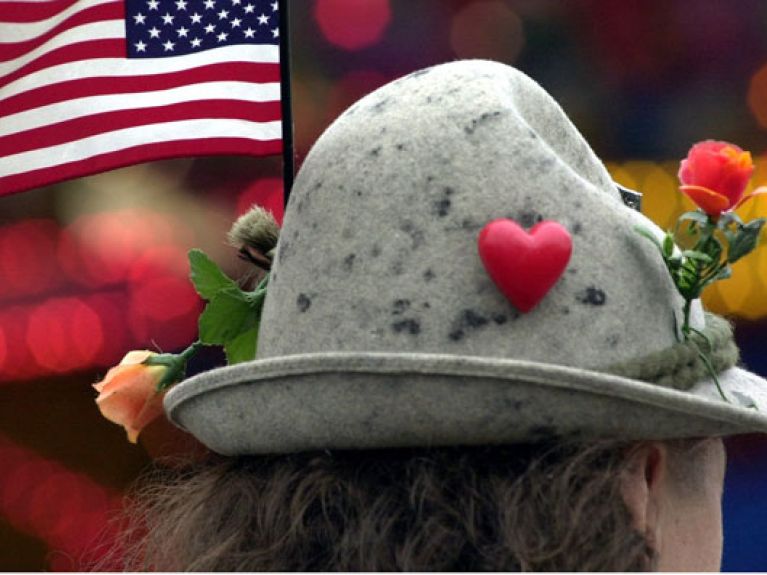 Munich's Oktoberfest, or, as the locals call it, the Wiesn, is the world's largest popular festival. For over two centuries now it has taken place on Theresienwiese in Bavaria's capital and each year attracts about six million visitors over its 17 days. The Oktoberfest, for which Munich's breweries produce a special beer, has long since been copied the world over. A small selection.
Cincinnati, USA
More than half a million people, many of them of German descent, flock each year to America's largest Oktoberfest – in Cincinnati in Ohio. One of the great crowd magnets is the Gemuetlichkeit Games, with disciplines such as beer barrel rolling, and beer stein races.
Kitchener-Waterloo, Canada
Canada's best-known beer festival, and it pulls more than half a million guests, dishes up not just parades and tents with traditional German music, food and beverages, but even a Miss Oktoberfest contest. The highlight is the Oktoberfest Thanksgiving Day Parade, which attracts as many as 150,000 spectators each year.
Qingdao, China
The Chinese city and port is home to what is possibly the largest Oktoberfest me-too: Three million visitors, which is almost half as many as in Munich, celebrate here – in the city which itself has a population of 3.5 million. Like most Oktoberfests outside Germany, Qingdao cites a German tradition: From 1898 to 1919 the city was a German colony and the local brewery was founded by German immigrants.
Blumenau, Brazil
Things are similar when it comes to the South American town of Blumenau, founded in 1850 after a German of the same name: More than 7,000 kilometres away from Munich, each year more than 700,000 people gather here to enjoy the Oktoberfest. Anyone wishing to participate can visit the Website – and learn the traditional Wiesn songs in Portuguese.
Taybeh, West Bank
In Taybeh on the West Bank beer is brewed in line with the Bavarian purity laws. Each year the Khoury family, the brewers, hosts an Oktoberfest, for which German musicians are flown in specially. Everything else is more a matter of a popular festival with Hip Hop music, DJs and a children's circus troupe.
Incidentally, the City of Munich has nothing against the use of the name "Oktoberfest" for beer festivals the world over. The phrase and logo "Münchner Oktoberfest" with the two beer tankards underneath it is, however, subject to copyright.
Munich's Oktoberfest runs from 22 September to 7 October 2018