Art in the service of diplomacy
What can art do when political dialogue breaks down? Three prominent figures from the world of culture give their responses.
20.06.2018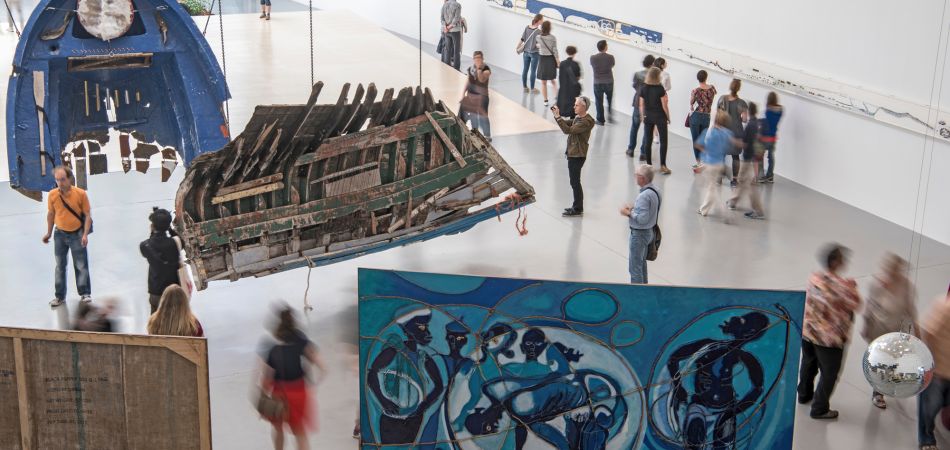 It is here that the visions of the passionate cultural networker Martin Roth continue to be upheld: under the slogan "What can culture do?", representatives of the cultural, academic, artistic and political sectors meet in Berlin to share their ideas. Martin Roth, who died in 2017, was one of the world's most influential cultural managers; he ran the Victoria and Albert Museum in London from 2011 until 2016 and was then president of the Institut für Auslandsbeziehungen (ifA), which stages this symposium.
Zelfira Tregulova: art destroys negative images
"Culture can do a lot today! Sometimes it can achieve things that politics cannot. [...] And art can unite nations and destroy the idea that something "different" is automatically something negative. [...] Political relations are becoming worse and worse nowadays. This means that we need to strengthen our cultural activities and create new cultural contacts between people. While politicians are fighting, they keep on creating the image of the other as the enemy. Precisely at this point in time, we need to work hard to do exactly the opposite: we need to share our culture, to share our ethical values, to be conscious that we are part of the same humanity. That might sound a bit idealistic, but with the recent political events, one needs to be idealistic."
Tim Reeve: art fosters dialogue
"Culture can – and should – do more than it thinks it can. Traditionally, of course, it often provides an invaluable historical context to modern conflicts and geo-political tensions, providing perspective and reminding us of our common heritage and humanity. But it can also create the conditions for dialogue in a way that political institutions and usual diplomatic channels sometimes cannot."
Bill Sherman: art teaches us freedom
"The founders of the Victoria and Albert Museum followed Gottfried Semper in believing that cultural institutions could not only improve public taste, but serve as the 'true teachers of a free people'. Martin Roth went beyond this to suggest that they can also be the teachers of people who aren't free, and can challenge as well as reinforce personal and national identities."