Environmental organizations in Germany
The common goal of all environmental organizations is to keep nature intact. Whether you are interested in political lobbying or public campaigns – a look at this portal will show you how diverse the project work is.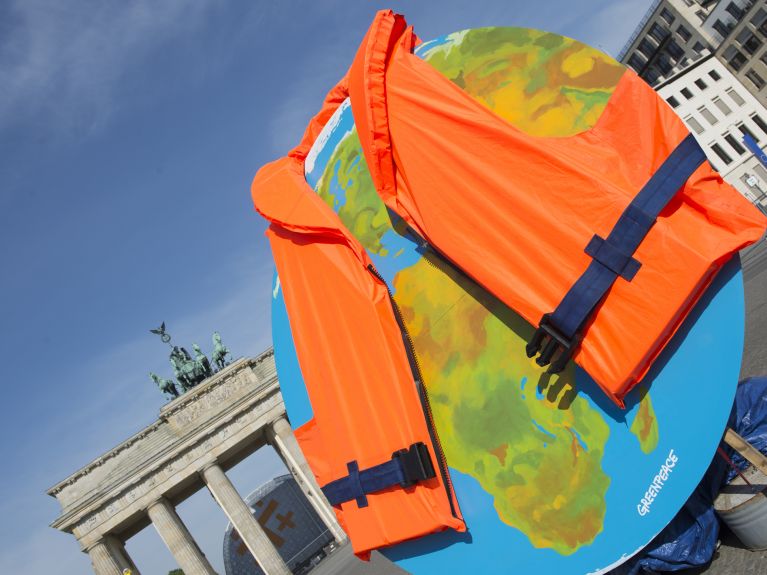 Association for the Environment and Nature Conservation
For clean rivers and sustainable traffic policies - against nuclear energy and factory farming: the German Association for the Environment and Nature Conservation (BUND) has been devoted to environmental politics since 1975. Almost 500,000 members and supporters work to serve mother nature on local, regional and international levels.
German Environmental Aid Association
A crusader for nature and consumers: The German Environmental Aid Association (DUH) takes a strong stand in favor of sustainable technologies and environmentally compatible products.  The Association, which was first formed in 1975, speaks up for the rights of consumers by submitting test cases.
Association for German Nature Conservation
Environmental protection and nature conservation concern each and every one of us. The Association for German Nature Conservation (DNR – Deutscher Naturschutzring), which was first founded in 1950, has been working steadily to secure and enhance our quality of life. Today, 95 different associations belong to the umbrella association of nature conservation and environmental protection organizations in Germany.
Greenpeace
Greenpeace activists always show up wherever they suspect danger for the environment: the environmental protection organization protests against atomic testing, pollution on the high seas and toxic waste transports.
NABU - German Nature Conservation Association
The German Nature Conservation Association (NABU) has been getting people excited about experiencing and appreciating nature for more than one hundred years. From actual conservation projects to political action and right on up to education on the environment - approximately 520,000 NABU members are committed to protecting the plant and animal world. The lobbyist for nature names the "Bird of the Year" each year and oversees research projects in two institutes.
ROBIN WOOD
Originally inspired by the legendary Robin Hood: ROBIN WOOD, an environmental organization, has been fighting against forest dieback in Germany and in topical countries since 1982. The non-profit organization is also active in the fields of energy and traffic. The "Avengers of the Dying Forests" - as the activists call themselves - draw the public's attention by carrying out spectacular actions.
WWF Germany
More than half of the plant varieties found throughout the world are currently in danger of becoming extinct; every fourth species in the animal kingdom is already on the endangered list. The workers at the World Wildlife Fund For Nature (WWF Germany), one of the largest independent nature conservation organizations in the world, are committed to species and climate protection.