Will Fridays for Future change the world?
Svenja (16) and Linus (15) explain what motivates young climate activists in Germany and how successful they have been.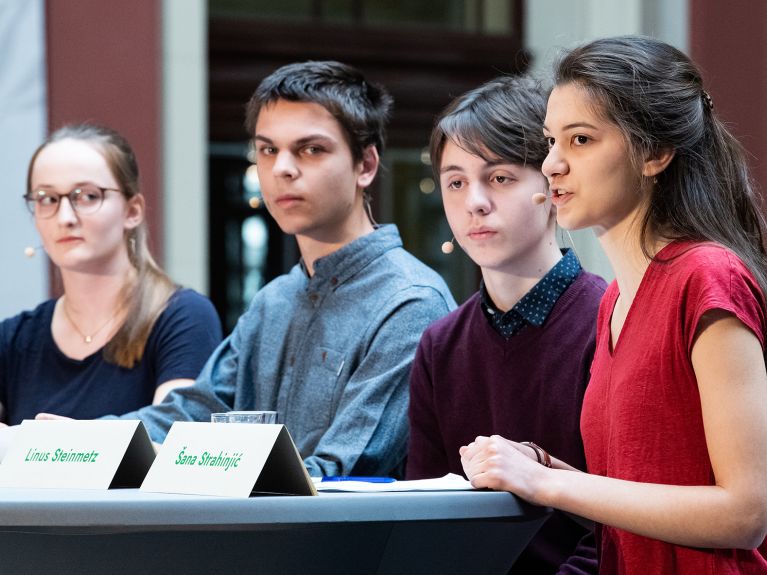 They fear for the future of their generation: for several months now, thousands of school students have also been taking to the streets in Germany in support of climate protection. The activists of Fridays for Future Germany include 16-year-old Svenja Kannt and 15-year-old Linus Steinmetz.
Svenja and Linus, what are your reasons for demonstrating for more action on climate protection as part of the Fridays for Future movement?
Linus: I was already politically active – for example, as student representative at my school. Climate and the environment have always been important to me, but I felt powerless to do anything. When friends considered launching a climate strike in their town, I also founded a Fridays for Future group for my state, Lower Saxony, and my hometown, Göttingen. Since taking to the streets I've felt we've finally been able to get adults to listen to us.
Svenja: What motivates me and other activists is our fear of the future that will come if we don't act now. The government is currently not fulfilling its responsibility to the younger generation.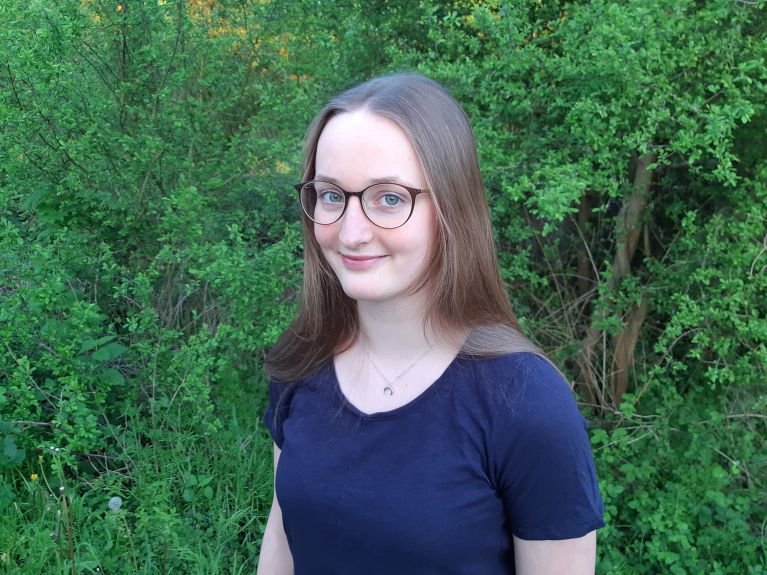 What are the central demands of Fridays for Future?
Svenja: The international consensus of the movement is to limit global warming to less than 1.5 degrees Celsius. Fridays for Future Germany has drawn up a list of demands with six points:
 
net zero CO2 emissions by 2035
phasing out of coal by 2030
100% renewable energy supply by 2035
abolition of fossil-fuel subsidies by the end of 2019
shutdown of one quarter of coal-fired power plants
CO2 tax amounting to 180 euros per tonne of CO2
 
How successful have you been in Germany so far?
Svenja: In just a few months we have mobilised 300,000 people, and climate change is now being increasingly discussed by the public. But our demands must also be implemented by the politicians, because climate change is not negotiable. In other words, we will only be successful when fulfilment of the 1.5-degree target has been internationally guaranteed. We currently have enormous support within society. We can no longer be ignored.
Linus: In February, we published an open letter on phasing out coal – and in less than two days we were invited to speak before the Coal Commission, which is deciding on the future of coal power in Germany.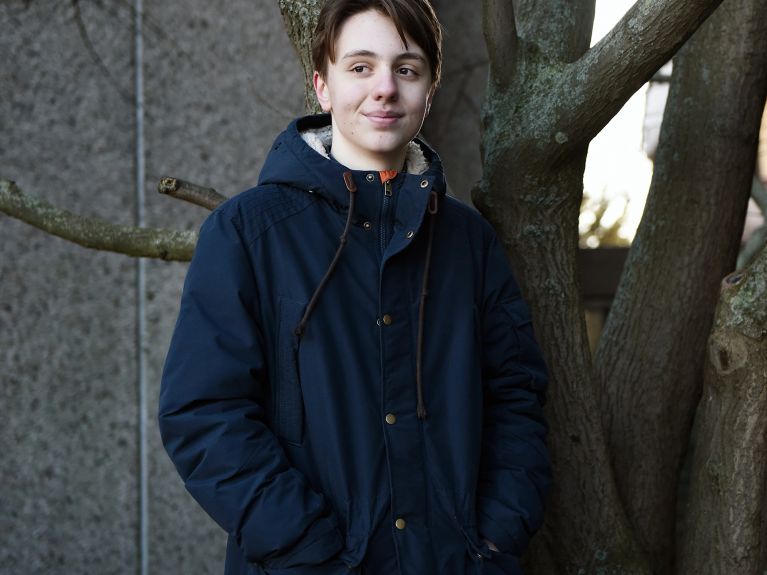 How well are German activists networked with young people around the world?
Svenja: Fridays for Future Germany has strong links with other branches of the movement Europe-wide and across the world. International demonstrations are planned – for example, in all big cities on 24 May in the run-up to the European elections and a three-country demo in Aachen on 21 June. The goal that we want to and must achieve is international. Germany cannot do much on its own here.
Can Fridays for Future change the world?
Linus: Yes, definitely. We have already changed the worlds of many. I hope we gave impetus to every single one of the 300,000 strikers who took to the streets on 15 March in Germany alone. We have political power. In Germany, politicians are beginning to listen to us.
What do you say to the critics of school strikes and the people who have doubts about climate change?
Linus: There's no point in talking about whether or not we are allowed to strike, because the real issue is climate change. I would prefer to go to school on Fridays, but it's the adults' fault that I can't at the moment, because I have to take my future into my own hands. 97% of scientists say that climate change exists. That should be explanation enough.
Interview: Tanja Zech
You would like to receive regular information about Germany? Subscribe here: