Here comes the "maritime garbage collection"
A Munich-based company has declared war on the plastic waste in our oceans. His idea is already being deployed in Asia. So how does it work?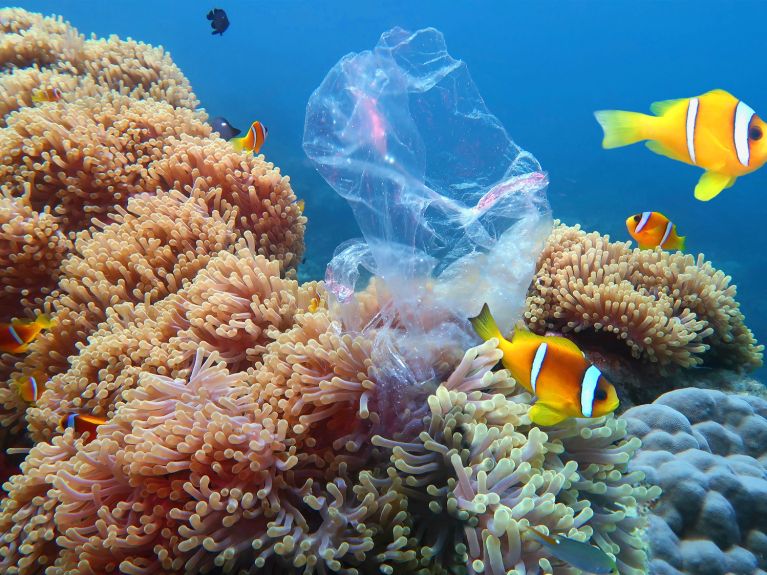 When, ten years ago now, Munich-based IT entrepreneur and passionate yachtsman Günther Bonin was skippering a boat from Vancouver to San Diego, and out at sea suddenly found himself in the midst of a huge mass of waste, he said to himself: "Enough is enough. It simply can't be that we rely on the ocean as a source of food while at the same time turning it into a dump." And so he founded the association "One Earth – One Ocean" and developed the concept of "maritime garbage collection".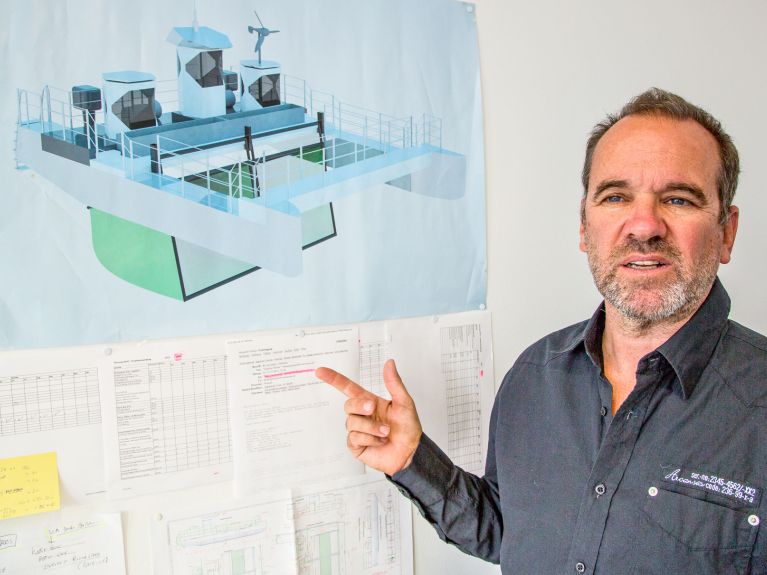 Today, the glorious idea has morphed into a huge project. Günther Bonin has just presented the feasibility study for a huge container ship. In the not too distant future, on board the "SeeElefant" the plastic waste collected will be sorted, milled, and recycled or liquefied by heating it – to create sulphur-free heating oil. The ship is one of four models: There's the "SeeHamster", a small catamaran four metres long and two metres wide, which is the smallest vessel in the fleet and destined to clean up inland waterways. The "SeeKuh", a 12 x 10 metre large catamaran, is designed to work in bays, estuaries and coastal waters. And another catamaran called "SeeFarmer" will set out to gather up all the nets and act as the supply ship keeping the "SeeElefant" going.
The two smaller models are already busy at work. A "SeeHamster" has been cleaning up the tributaries that flow into the Mekong River in Cambodia for a good year now, and a "SeeKuh" operated for six months in 2018 in the waters off Hong Kong. Asia is considered to be the region of the world where the sea is worst polluted with plastic. The largest volumes of plastic waste get washed into the sea by the rivers, most of which are in Asia. Günther Bonin is businessman enough to know that his project will not function long term without incentives. "In Cambodia, people get a lunch as reward for their labours," says Bonin, "and that is a strong argument over there." There are plans for far larger projects in other countries, which is why he has developed business plans for commercial providers in large Asian cities such as Hong Kong and Singapore. Because with the "SeeElefant" you can not only protect the environment, but also earn money. "On board the container ship, each day 200 tonnes of plastics can be turned into sulphur-free heating oil. It's only a matter of time before this catches on."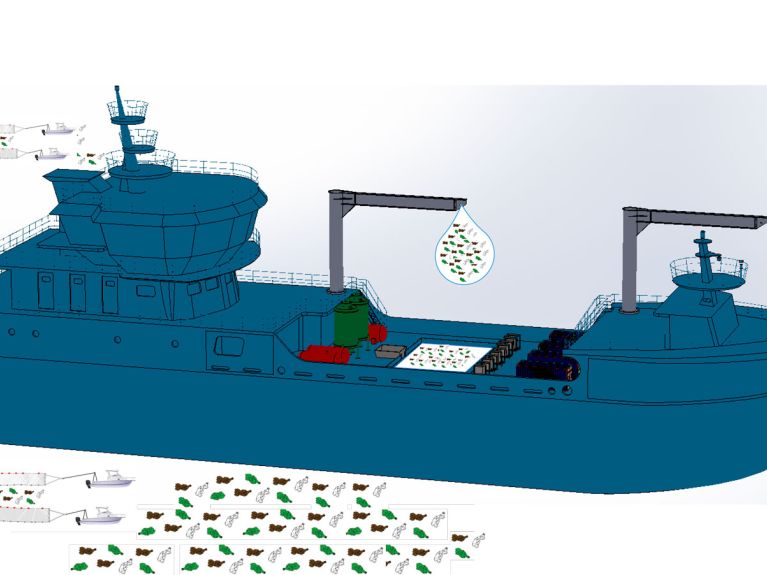 "I'm happy that people realise that what I have developed is not science fiction," says Bonin, "but that the concept works in real life." That said, isn't he really concerned given the alarming figures that there are already over 140 million tonnes of plastic floating in the oceans, with another eight million added each year? "Of course we need a political and international solution," comments Bonin, "but you've got to start somewhere. And once the business idea catches on, there's a lot we can achieve."