5 facts about the energy transition
How much green electricity is generated in Germany? Do people still support the energy transition project? The annual study by Agora Energiewende provides new facts about the German energy transition: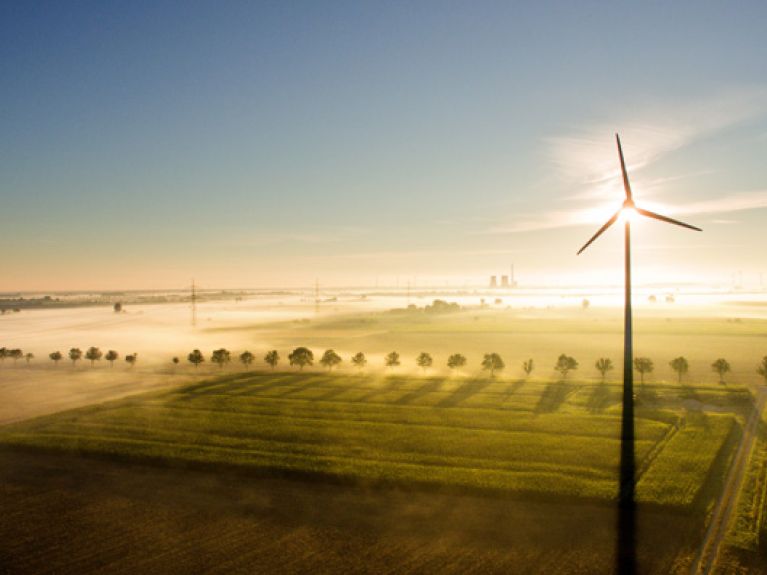 1. Green electricity is booming
In 2016, 32.3% of electricity was generated using renewable energies. That is almost one third of the electricity consumed in Germany. As a result, the proportion of green electricity increased by 0.8% in 2016. 
2. The energy transition has many friends
Hardly anyone in Germany is against the energy transition. In fact, approval even increased in 2016. According to a survey, 93% of German citizens consider the energy transition "important" or "very important". That is the highest value since the study began. 
3. Less electricity from coal 
At 23.1% and 17% respectively, lignite and coal were responsible for a smaller share of total electricity generation in 2016 than in the previous year. Lower coal consumption also improves the climate footprint of the electricity supply system. Its CO2 emissions decreased slightly in 2016 to a total of 306 million tonnes (1.6% less than in 2015).
4. Excessive CO2 emissions
There is bad news, however, when it comes to Germany's total greenhouse gas emissions. These have risen from 908 to 916 million tonnes (an increase of 0.9%). This means the electricity industry's CO2 emissions have now fallen for the third year in a row, while the manufacturing, heating and transport sectors have shown less commitment to climate protection. 
5. Electricity is becoming more expensive
In 2016, consumers worldwide were able to enjoy cheap energy as a result of the fall in the world market prices for coal, oil and gas as well as the trading price for electricity on exchange markets. Although natural gas, heating oil and traded electricity are becoming cheaper and cheaper, rising charges and levies mean that this does also not apply to the domestic electricity price in Germany. It will exceed 30 cents per kilowatt-hour in 2017.
© www.deutschland.de