Water initiatives from Germany
How Germany is committed to ensuring access to clean water worldwide.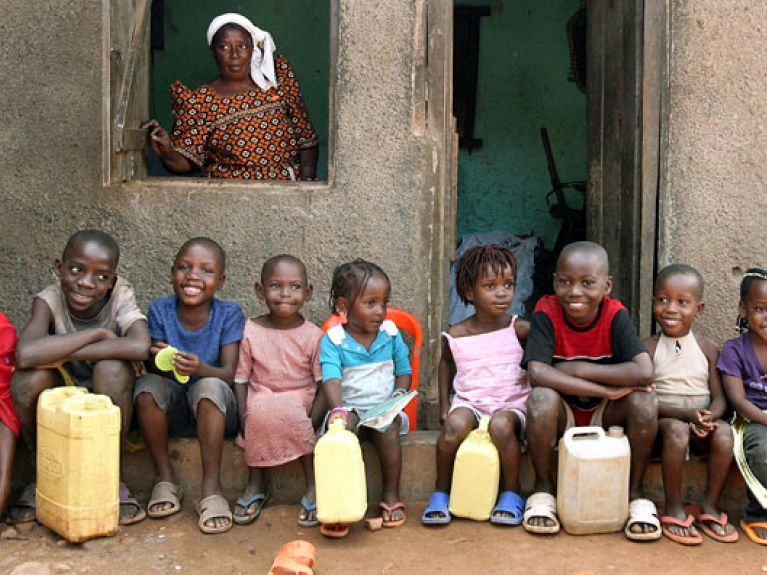 Germany. Water is life – yet is in increasingly short supply. What the German government and civil society are doing to ensure that people all over the world have access to clean drinking water. Five initiatives, their goals and their work.
WASH network
WASH stands for water, sanitation and hygiene. The members of the network – around 20 German non-governmental organisations – are keen to highlight the importance of these issues. To this end, they launch campaigns in various cities around Germany on World Water Day and World Toilet Day each year.
Right 2 Water
A European action group, Right 2 Water demands access to water and basic sanitation for everyone.  In addition, it wants to prevent water becoming the object of business interests and financial speculation. Its members are calling for the European Union to make an even greater commitment to achieving these goals.
Global Water Partnership
Germany is committed to the issue of water in numerous international initiatives, such as UN Water and the Global Water Partnership. The network supports individual states in their efforts to improve their water policy. It provides important knowledge and makes it clear that there is a close correlation between economic growth and a reliable supply of water.
Water Integrity Network
Many people do not have access to clean drinking water, and farmers in many regions of the world cannot irrigate their fields sufficiently. As if this were not bad enough, there is a great deal of corruption in the water industry, which makes supply even more difficult. The international Water Integrity Network is dedicated to improving transparency in the industry. Germany supports the organisation, whose offices are in Berlin.
Viva con Agua
FC Sankt Pauli is widely regarded as a somewhat unconventional but warm-hearted football club. This is something that the Hamburg club also demonstrates through its commitment to Viva con Agua. Established in 2006 after the club spent time at a training camp in Cuba, the initiative collects donations to fund water projects in Ethiopia, India, Kenya, Nepal and Uganda.