22.06.2015
A new generation of Germany experts
DAAD centres at the universities in Haifa and Jerusalem convey a new image of Germany to young Israelis.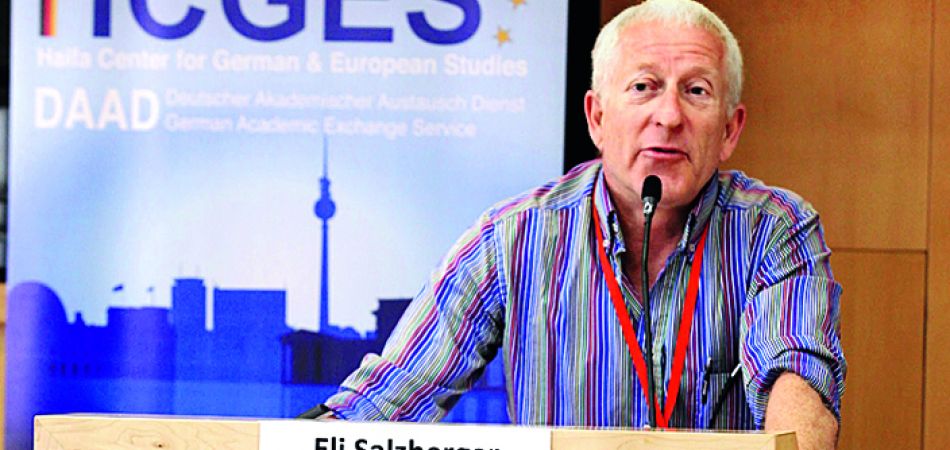 Never before have Israelis been as interested in Germany as they are today, something that is also noticeable at Israel's universities. Eight years ago, the German Academic Exchange Service (DAAD) established one centre for German studies in Haifa and another in Jerusalem.
What represented quite a challenge at the time is just part and parcel of academic life nowadays. After taking over as head of the new Haifa Center for German and European Studies (HCGES) in 2007, Benjamin Bental explained that it was by no means easy to get young Israelis enthusiastic about Germany – "apart from their interest 
in the Shoah and possibly also in football". The specific remit of the new institute was to convey a new image of Germany to Israeli 
students and to Israelis in general, with a view to introducing them to "the Germany of today". This consti­tuted nothing short of a paradigm shift. While the reception was somewhat lukewarm at first, today's director Eli Salzberger no longer has to worry about the number of students. He notes that Israel shows considerable interest in Germany, and that this is increasingly reflected in Germany's interest in Israel – "not among the elites, but in civil society".
Germany's image in Israel is profiting from the hyped-up enthusiasm for Berlin – among young Israelis of all people. A total of 40 students are currently taking a one- or two-year master's course in Haifa, while a PhD programme is in the process of being developed. The centre is interdisciplinary in nature, with lecturers from the areas of sociology, political science, business, history, literature and culture. Research is being conducted at present into a variety of topics such as German patriotism, the German army, women in the GDR and the economic philosophy of the German Beth-El community in Israel.
A master's degree course run in English is also hoped to attract 
international students. Salzberger says that this is because of "our special perspective on Europe and Germany as Jews, as Israelis and as inhabitants of the Middle East". The first students have already arrived – from Argentina, for instance. Together with Brandeis 
University in the US town of Waltham (Massachusetts), the centre focused in 2014 on German unity, investigating among other things the extent to which German-Israeli relations could serve as a role model for other relations.
The Center for German Studies at the Hebrew University of Jerusalem also follows an interdisciplinary approach. Arousing interest in Germany may have posed less of a challenge here in 2007 because the possibilities for cooperation – unlike in Haifa – had already been explored for some time in several different departments. The DAAD centre there is part of the European Forum, which incorp­orates three departments: social sciences, humanities and law. As director of the European Forum, literature professor Ruth Fine is also responsible for the DAAD centre. Around 30 students are enrolled here 
on master's, PhD or post-doctoral programmes, one area of focus being culture. They conduct research on Anselm Kiefer, contemporary German cinema or Franz Kafka; in 2014, they were visited by German Nobel Literature Laureate Herta Müller. German-Israeli relations are also being scrutinised here, as for 
example are the activities pursued by German non-governmental organisations and foundations in Israel.
In 2015, eastern Germany was the des­tination for the annual group study trip for the first time – with stays in Weimar, Leipzig, Dresden, Berlin and Potsdam. Two cooperating German universities ensure that contacts and language proficiency are intensified. Ruth Fine believes that both are important. She is proud to point out that graduates have already carved out a career for themselves – be it as diplomats in the Israeli Foreign Ministry or as researchers in the academic world. Others, she adds, moved straight to Germany once and for all. Each year, a joint workshop is run by the two DAAD centres to ensure that there is proper exchange between the two. ▪