German is hip
The German language is more popular in Israel than ever before. The number of people learning German continues to grow. The first five schools in Israel are now offering German as an elective subject.
06.07.2016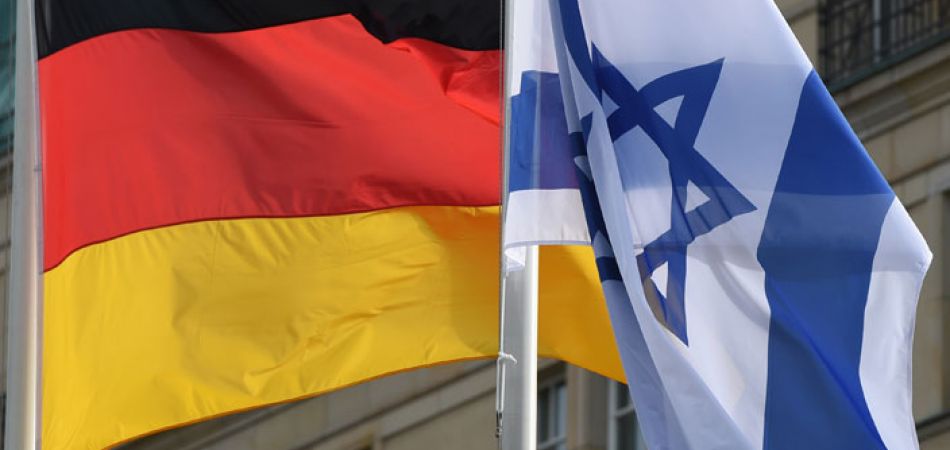 Keren Wagner is 14 years old and attends a private German class in Jerusalem every Friday afternoon. She has been doing this for 11 years now. Her mother tongue is Hebrew, but in addition to English and Arabic she also wants to learn German, not least because she was born in Germany. "Jews, Christians, Israelis and Palestinians meet at the class, which only goes to show we can get on well together. Although sometimes we do also quarrel," the Israeli student says – in German.
There is nothing self-evident about learning German as a foreign language in Is­rael. Twenty years ago a German speaker would have made a negative impression on the street. After all, German was the language of the perpetrators of the Holocaust. Among young Israelis, however, German is becoming increasingly interesting because they are curious about Germany and German culture.
This development has been evident for some time at schools in Israel. Since the 2014/15 school year, pupils at five schools in Haifa, Tel Aviv, Rishon le Zion and Eilat have been able to take German as an elect­ive subject from 10th grade onwards. So far, about 70 pupils have taken this option, says Tamar Kehat, inspector of German teaching in the Ministry of Education. What initially started as a pilot project was formulated in a declaration of intent by Israel and Germany in July 2015. Kehat hopes that at least two more schools offering German as an elective subject will be added to the list in the 2016/17 school year.
"We are very proud of this agreement," says Christian Larisika, who represents the German Central Agency for German Schools Abroad (ZfA) in Israel and advises the Israeli side on teaching matters, like drawing up a German curriculum. "Here in Israel we are encountering a positive 
response to the inauguration of German classes. Up until now German ranked behind English, French and Italian." Chinese is also putting up strong competition: about one hundred schools offer the 
subject, says Kehat.
The largest provider of German classes in Israel is the Goethe-Institut. Jörg Klinner, who runs the language department of the German cultural institute in Tel Aviv, estimates there are about 2,000 course participants annually, 300 more than in previous years. Many are adults. "There is no longer a general taboo surrounding the German language," Klinner says. In addition to the Goethe-Institut, the centres for German and European studies at the universities of Haifa and Jerusalem, which have been supported by the German Academic Exchange Service (DAAD) since 2007, also offer German language courses.
Alongside the above-mentioned five schools offering German as an elective subject, five more schools have been teaching German for a while, some for more than 20 years. They include Keren Wagner's "Friday School" in Jerusalem, which is a private association. Two Arab-Christian schools in Nazareth also teach German. They are all part of a global network called Schools: Partners for the Future (PASCH), which was founded by the Federal Foreign Office. German classes have a particularly high status at the over 1,800 PASCH schools around the world.
The Common European Framework of Reference for Languages (CEFR) is an important component in the professionalisation of the teaching of German, also in Israel. The Hebrew version was submitted to the Ministry of Education in May 2016. The framework defines which levels of knowledge and skills in German have to be acquired to be able to communicate successfully and the binding criteria for assessing these different levels of competence.
One of the topics discussed during a symposium in Tel Aviv that accompanied the publication of the Hebrew edition of the CEFR was the level of linguistic competence foreign care givers need to acquire to be able to perform their duties adequately. The CEFR is therefore also helping to establish partial qualifications in a language in cases where a complete mastery is not necessary or where there is insufficient time to attain it. In practice, the CEFR is already being applied in the teaching of European languages in Israel, explains Kehat.
Teacher training remains a major task. Until now, German language teaching methodology has not been taught at universities in Israel. German teachers are either graduates of German universities or have received their teaching qualification by completing Goethe-Institut modules on didactics. The Goethe-Institut also provides both teaching materials and expertise in drawing up teaching syllabuses and examinations. In addition, it awarded scholarships to enable two students from the Rabin School in Eilat to represent Israel at the International German Olympiad in Berlin in July 2016.
The PASCH network promotes not only the teaching of German, but also partnerships between DSD schools and German schools. The Pedagogical Exchange Service of the Conference of Ministers 
of Education and Cultural Affairs helps in finding partners. In 2013, for example, pupils from the Ironi Alef School in 
Tel Aviv and the Paul Klee secondary school in Overrath (North-Rhine Westphalia) made a documentary film together about the fate of a German-Jewish family during and after the Second World War.
The fact that German is not simply German is something that Israelis experienced in April at the Germanit x 3 event, during which Germany, Austria and Switzerland presented themselves as cultural and vacation destinations. Over the course of three days, diplomatic missions invited people to readings, concerts and scenic performances in Haifa, Beerscheba and Tel Aviv. The greeting "Hallo, Servus and Grüezi" confused many Israelis who are still learning German.
Keren Wagner would have had no problems with this, as two of her fellow students at the Friday School were born in Switzerland. Nevertheless, Keren would like to have German as an elective subject at her school. "Then my grammar would definitely improve," says the 14-year-old modestly – and in very good German. ▪
Ulla Thiede