Scholarships
Are you a foreign scholar planning a research trip to Germany? Would you like to find out about scholarship programs as a student in Germany? These portals will tell you all you need to know about the subject.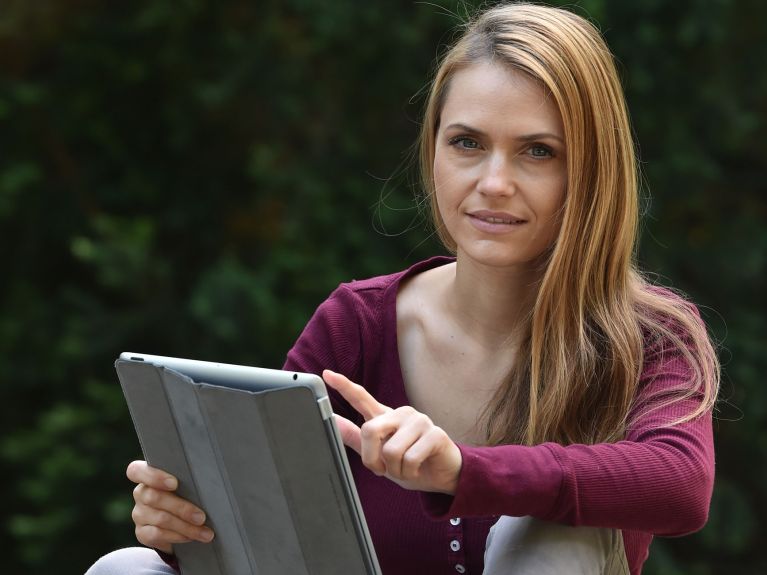 Information transfer for chemists: communication and knowledge exchange in the field of chemistry are top priority at the Beilstein Institute for the Advancement of Chemical Sciences (Beilstein-Institut zur Förderung der Chemischen Wissenschaften). Support is available for research projects and publications, congresses, seminars and scholarships. In addition, the site also offers one of the world's largest fact databases in the field of organic chemistry.
This is the gateway to German higher education and a springboard into research abroad. The German Academic Exchange Service (Deutscher Akademischer Austausch Dienst, DAAD) sponsors study and research in Germany and abroad.
The "Research in Germany" portal is the central information platform of the initiative to "Promote Innovation and Research in Germany" by the Federal Ministry of Education and Research (BMBF). Editorial responsibility for the Portal lies with the German Academic Exchange Service (DAAD). Here you find a wide selection of funding programmes by various funding organisations for international academics and researchers – for students, graduates, doctoral students, postdocs and senior scientists.
Invest in the future: the German Research Council (Deutsche Forschungsgemeinschaft, DFG) is the central self-administrating academic institution for the promotion of research. Aside from providing financial support for research projects in all fields, the DFG offers programs for young scientists and scholars, advises parliaments and authorities and promotes international cooperation as well as collaboration among researchers.
The job market is international for academics and scientists. Taxes, financial assistance or university structures – going on an international exchange means that you will have a lot of questions. The German Mobility Center at the Alexander von Humboldt Foundation provides information to German researchers all over the world and to guest academics at universities between Kiel in the north and Freiburg in the south.
On the e-fellows.net communications platform, young people aspiring to careers in executive management can contact their future employers or students can do specific planning for their studies abroad and their future careers.
After World War II, the Fritz Thyssen Foundation was the only major private foundation in Germany established for the purpose of science funding. Mainly it gives grants to young scientists who have already received their doctorates.
The industrialist and philanthropist Kurt A. Körber (1902–1992) was committed to research, education and understanding among nations, as well as cultural projects. In this spirit the Körber Foundation regularly awards various grants, such as the German Students Award, which is presented annually for contributions on a pre-set topic of current social significance.
Those aiming at a career in business or research should round out their academic and scientific education and gain additional qualifications. This can be a long and expensive process, which is why the German National Merit Foundation (Studienstiftung des deutschen Volkes) assists with its funding programs for students at universities, art and music academies and schools for applied science. The only catch: to receive a scholarship from this institution, which is free of religious or political agendas, you must be proposed by someone else.
Aspects of complex materials: the Wilhelm und Else Heraeus Foundation (Wilhelm und Else Heraeus-Stiftung) sponsors research and training in the natural sciences, mainly in physics. Founded in 1963, the foundation works together closely with the German Physics Society (Deutsche Physikalische Gesellschaft, DPG), organizes seminars and conferences and supports students, young physicists, school projects and exchanges with Eastern European physicists.
The Ebelin and Gerd Bucerius ZEIT-Foundation (ZEIT-Stiftung Ebelin und Gerd Bucerius) is active in the areas of science, education, art and culture. Founded in 1971 by the publisher of the weekly journal ZEIT, the foundation now carries on his tradition as the sole heir to his fortune.