"Thirst for ­
 education"
Education expert Udo Steffens explains how good training can promote progress in the Congo
12.08.2014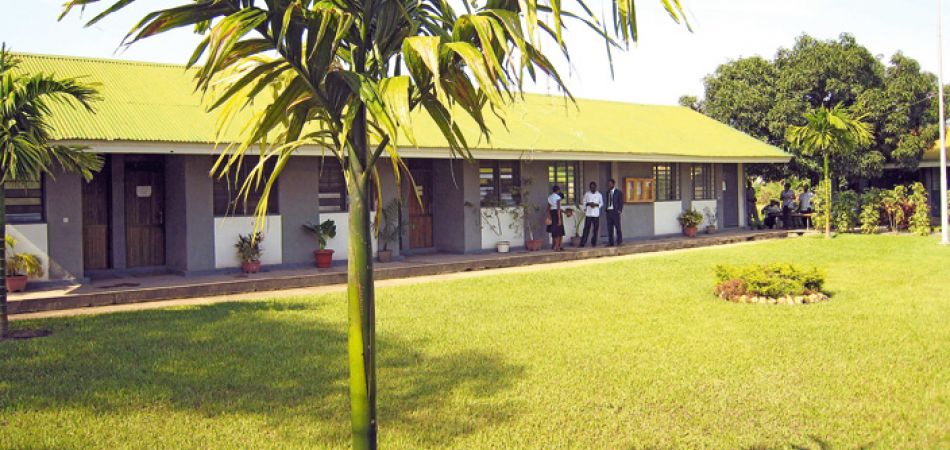 Professor Steffens, the Democratic Republic of the Congo (DRC) is going through a period of upheaval. Why does the country need a business school in this situation?
There is no question about it: it's totally unacceptable to make light of the bloody conflicts. On the other hand, you won't do justice to the country by reducing it exclus­ively to this one aspect. The conflicts have left the Democratic Republic of the Congo bitterly poor, yet in actual fact the country is very rich! It has a lot of water, great tropical forests and valuable natural resources such as copper, diamonds, cobalt and zinc. Furthermore, the DRC is one of the more populous of the sub-Saharan countries with its 70 million people. The Congolese economy is currently on course for growth. Yet 70% of young 
people are still unemployed. Companies nevertheless have recruiting problems because well-trained, skilled workers are in short supply. This is where we are trying to help.
In your view, what are the weaknesses of the education system?
Most of the university courses in the Congo only teach theory. Before the Frankfurt School got involved, there was not a single course on microfinance or management that met international standards.
You have been offering a master's degree course in microfinance in the DRC since 2009 – at a Centre of Excellence of the German Academic Exchange Service (DAAD). Why have you set up the Central Africa Europe Business School in addition to this?
The master's degree programme in micro­finance, which we run jointly with the Université Protestante au Congo (UPC), laid the foundations for our partnership. Now we are extending that partnership. We have seen that there is a great need for general management training in the Congo – especially for people working for international companies, such as telephone corporations, airlines, breweries or hotel chains. So we have launched a business school as a joint venture together with the UPC where we offer an Executive MBA (EMBA) focusing on this target group. It lasts a year, and one module takes place on our premises in Frankfurt, Germany. The DAAD awards travel grants for this purpose.
The Business School is a purely privately financed venture. How do you cover your costs?
We charge fees for the EMBA. In the first year they were the equivalent of 7,500 
euros; now the course costs 12,500 euros. With 36 students the income is currently just under 300,000 euros – that's a good basis. We had more than 100 applications for the ongoing first year, by the way.
Course fees of 12,500 euros would be a lot of money for a German student. How do your Congolese students finance them?
In most cases the employer covers the costs – after all the EMBA is offered parallel to a full-time job. If a candidate gets above-average results in the aptitude test, but can't afford the EMBA, we also award loans.
Your professors fly in especially from Germany – aren't you worried for your staff's safety?
In the capital Kinshasa, which is in the far west, you don't notice much of the conflict in eastern Congo. In my personal experience, Kinshasa isn't a particularly dangerous city. Of course, you should observe a few rules and not spend much time on lonely roads after dark. But that also applies to many cities in western industrialised countries.
Your teaching methods are also globally comparable.
Traditionally, the word "lecture" is meant literally in the Congo: a professor stands at the lectern at the front and reads aloud from a book. We don't do that sort of thing. Our courses are based on case studies, discussions and group work – the usual methods used in business schools all over the world. This makes us pioneers in the DRC, and we are initiating a university reform.
How would you assess your graduates' chances on the labour market?
Most of them have received at least two new job offers – some even from abroad. In addition, they should be able to expect an increase in salary.
Currently, you are only offering the ­EMBA at the Business School. Do you intend to expand your offering?
We are giving the idea intensive thought. There has been an excellent response to compact executive educational programmes that enable experts and executives from development banks to develop their personal leadership skills.
You have taught one of these strategy courses yourself. What surprised you about it?
The students' commitment, energy and dynamism left a lasting impression on me. Their great, as-yet-unquenched thirst for education also reflects the growing educational needs of the middle class that is now emerging in the Congo. To experience this thirst for knowledge first hand is a great joy for me personally. It also encourages me to make our commitment in the Congo permanent. ▪
Interview: Clara Görtz