Finding the right school in Germany
Are all schools in Germany free of charge? Are there any international schools? You can find information, links and a checklist here.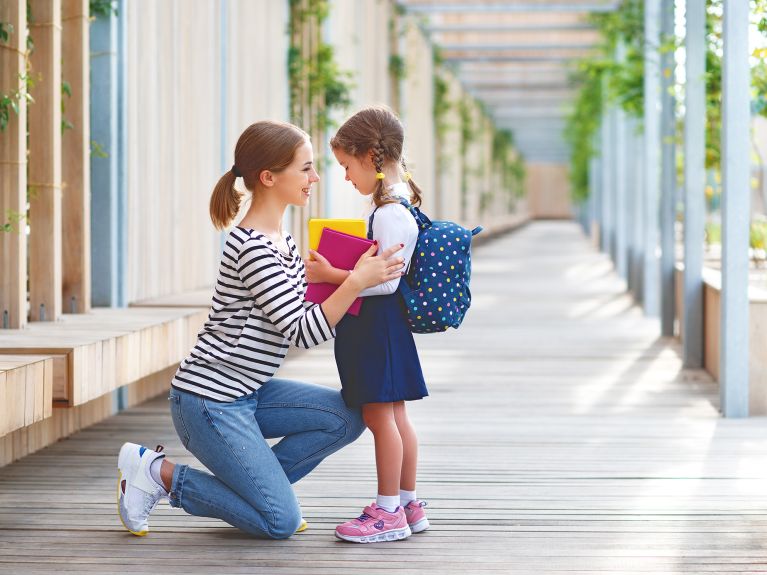 Anyone planning to move to Germany for a while with their family will need to get to grips with the German school system. State schools, private schools and international schools can all be found here. The type of school that will best suit your needs will depend on how long you plan to be in Germany, how old your children are and how well they speak German.
 
State schools
Most Germans send their children to a state school. These are free of charge and offer a high-quality education. Though lessons are normally taught in German, German courses are often also available for foreigners. Further information can be obtained from the Federal Office for Migration and Refugees.
A state school may well be a good option if you plan to stay in Germany for a long time and your children already speak German.
Information about the German school system: Federal Ministry of Education and Research
Private schools
Although private schools charge tuition fees, they receive state subsidies to ensure that they are accessible to wide sectors of the population. Pupils have to undergo an admissions procedure.
Information about private schools: privatschulen.de
 
International schools
International schools are to be found mainly in big cities such as Berlin, Munich or Frankfurt, which are home to many expats. The advantage of such schools is that pupils are taught in English or their mother tongues. They can then transition seamlessly to another international school if they move with their family to a different country. The qualifications obtained at such schools are internationally recognised. These schools are a good option if you are not planning to remain in Germany for very long and are prepared to pay the school fees.
Information about international schools: Association of German International Schools (AGIS)
 
Checklist
If you are interested in a particular school, visit it during lesson time, talk to the head teacher, and find out:
 
What is the principle language of instruction?
What proportion of pupils come from other countries?
Are foreigners offered language courses or other forms of support?
Which curriculum is followed, and what is a typical timetable like?
Is the school free, or are fees charged?
You would like to receive regular information about Germany? Subscribe here: