This is how the German school system works
Do schools charge fees? Why is school compulsory? We explain the peculiarities of the German school system.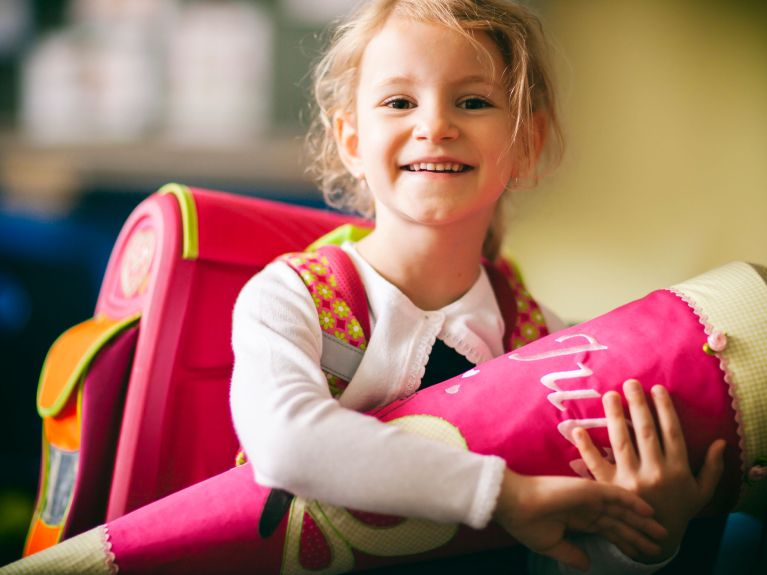 Unlike in other countries with compulsory education, parents in Germany are not allowed to teach their children at home. Here, school attendance is compulsory, and this is justified by the state's duty to educate. Children usually start school at the age of six and attend classes for at least nine years.
How is the school system structured in Germany?
Children first attend primary school for four years. In their fourth year the decision is made on how to continue their education. The secondary school system is divided into:
Hauptschule – for less academic students;
Realschule – for intermediary students;
Gymnasium – for academic students;
Gesamtschule – a comprehensive school combining all education types.
The Hauptschule ends after the 9th school grade with the Hauptschulabschluss certificate, the Realschule after the 10th grade with the Realschulabschluss certificate. After that, young people can either start some form of vocational training or continue schooling. The Gymnasium ends after the 12th or 13th grade with the Abitur certificate, the entitlement to study at a university.
Do schools charge fees in Germany?
Publicly run schools with their high level of education are free-of-charge in Germany and financed by taxes. About nine percent of pupils are taught at private schools that charge fees.
Who bears responsibility for the schools?
Schools in Germany are not centrally organized, but are the responsibility of the regional ministries of education and culture in the 16 Länder. The range of subjects, curricula, certificates and transitions between the school types can be differently regulated in different Länder.
What are the main topics in the education policy debate?
Digitization: Many schools in Germany still lack a fast internet connection, the necessary modern technology, and teachers who are keen to use new teaching methods. The Federal Government and Länder want to change this with the Digital Pact for Schools; its aim is to improve the standard of digital technology in schools.

Equal opportunities: All children are supposed to have the same opportunities in education. However, educational success in Germany is highly dependent on social background. But the trend is positive, and progress on equal opportunities has been made. This is illustrated by a special evaluation of the PISA study from the OECD's Programme for International Student Assessment, which was published in 2018.
+++
Everything you need to know about learning German online or studying for a degree in Germany online: https://www.deutschland.de/en/online-learning-in-germany