Humboldt superstar
For Humboldt Year 2019 we present seven facts that prove Alexander von Humboldt was far ahead of his time.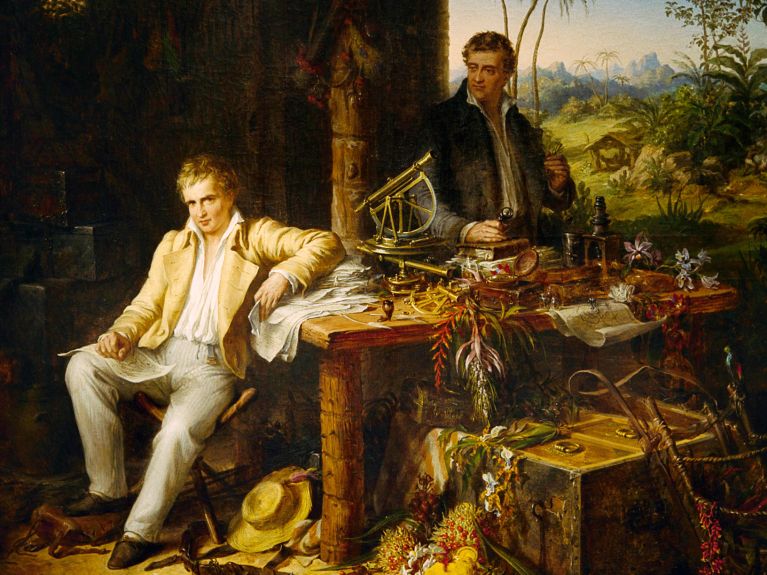 1. Climate protection pioneer
At the beginning of the 19th century Alexander von Humboldt was already pointing out climatic changes caused by humans. During his journey to Latin America he saw how colonists were abusing the environment for their own purposes and took a clear stance on the subject: "I believe man is violating nature." He inspired thinkers like James Madison and John Mure with his reports.
2. Master of networking
Long before LinkedIn or Xing, Humboldt perfected the art of networking: during his life he wrote roughly 50,000 letters and received more than twice that number. He established strategic contacts with thinkers, researchers and politicians worldwide. He was cosmopolitan in his correspondence: he wrote in German, French, Latin, Spanish and English.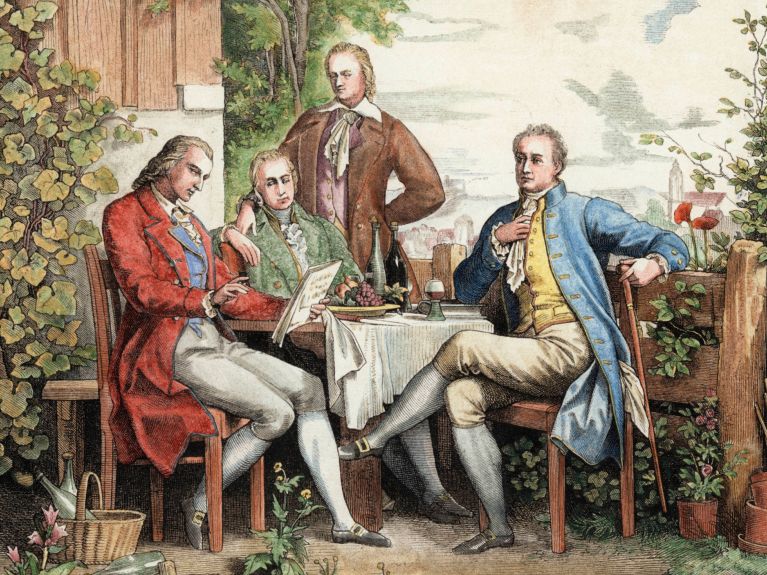 3. World citizen with itchy feet
Very early on Alexander von Humboldt dreamed of seeing foreign countries with his own eyes and carrying out research there. After his mother died in 1796 he also had the financial means to do so. His passion for travel endured throughout his life. Even at the age of 60 he went on an ambitious expedition to Russia that took him to the Chinese border.
4. Technology-obsessed data collector
Big data in the 19th century: Humboldt was driven by an urge to survey the world, collect data and document his findings. To that end he took a plethora of measuring instruments on this travels that he painstakingly catalogued. His equipment always included the latest scientific gadgets of the day. Among other things, he carried with him thermometers, chronometers, sextants, electrometers, hypsometers and galvanic instruments.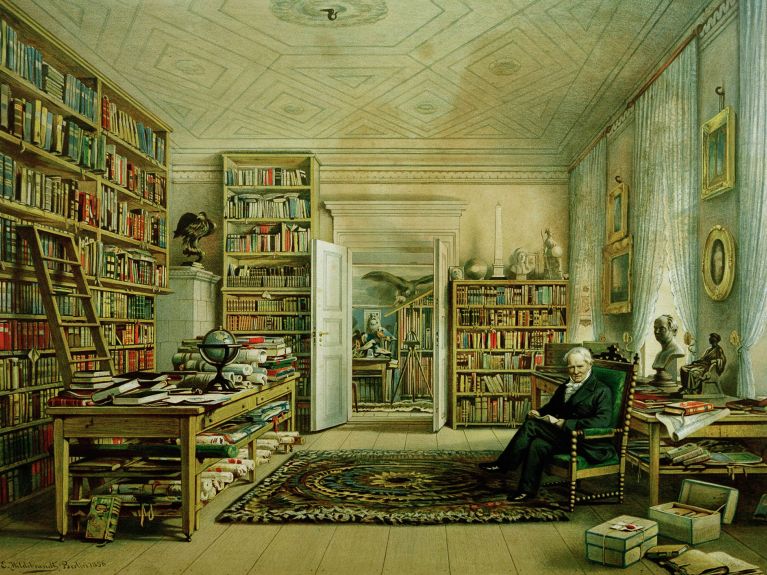 5. Science star and influencer
Today many people are more likely to know Humboldt University in Berlin or the penguin species that was named after him, but in his time Humboldt was a real star. When a bust was unveiled in Central Park in New York for his 100th birthday, 25,000 onlookers celebrated the event. Charles Darwin was inspired by Humboldt's travel reports and would not have travelled on the research ship Beagle if he had never read them. Even Johann Wolfgang von Goethe expressed his enthusiasm: "You could not read from books in eight days what he can tell you in one hour."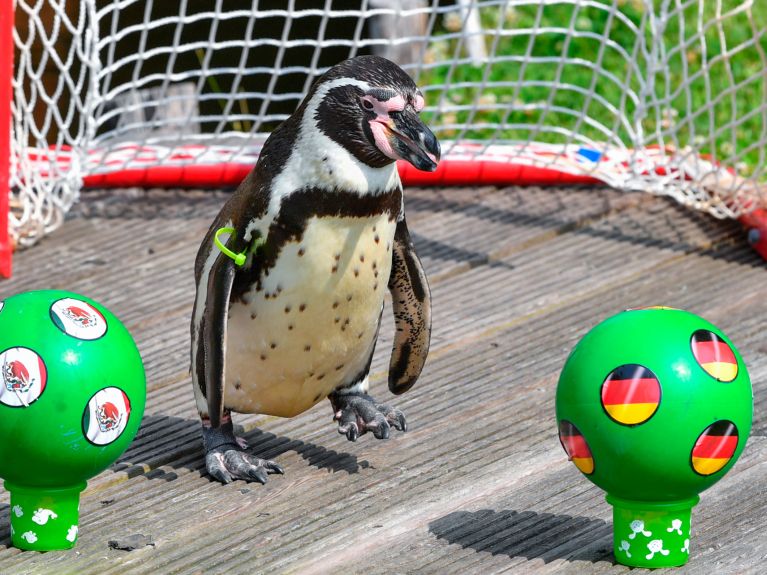 6. Indefatigable visionary
"I am only happy when I am undertaking something new, which actually means three things at once." Although his actions were never influenced by a smartphone or the Internet, Humboldt's restlessness was notorious. He thought in an interdisciplinary way going off on many tangents and in all directions. This is reflected in his diaries and reports. He packed his entries with sketches, plant samples and subsequent side notes.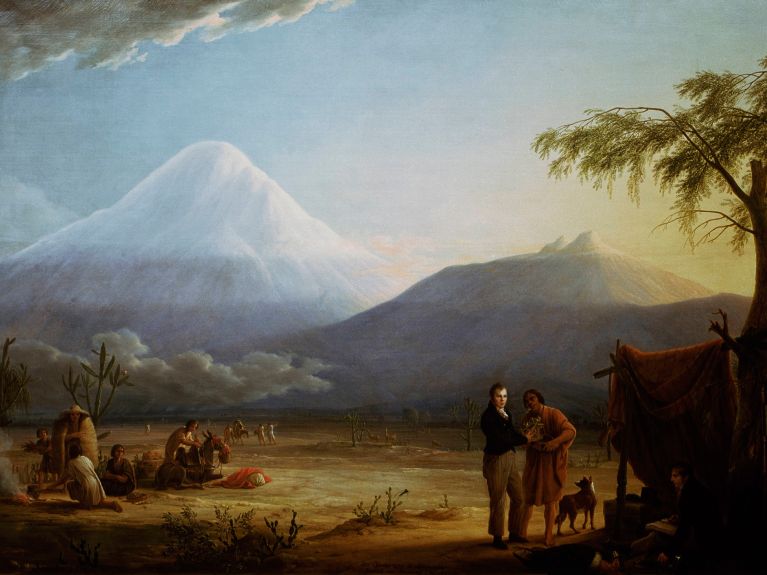 7. Hard. Harder. Humboldt.
Humboldt saw nature as an interconnected system. He wanted to research the entire cosmos and never let adversity stand in his way. His thirst for knowledge was more important to him than his own wellbeing. For example, he climbed the Chimborazo, then the world's highest known mountain, without professional equipment. Despite serious altitude sickness, he managed to struggle almost to the summit. He also acted as his own guinea pig, subjecting his body to electric shocks to study muscle contraction.
You would like to receive regular information about Germany? Subscribe here: