So You Want to Be an Artist
The tradition of hands-on training in the arts is alive and well in Germany. Interested in studying visual, performance, or sound arts? Keen to pursue graphic and product design, textiles, or typography? Germany is home to many exceptional art schools.
Diana Perry / 25.01.2018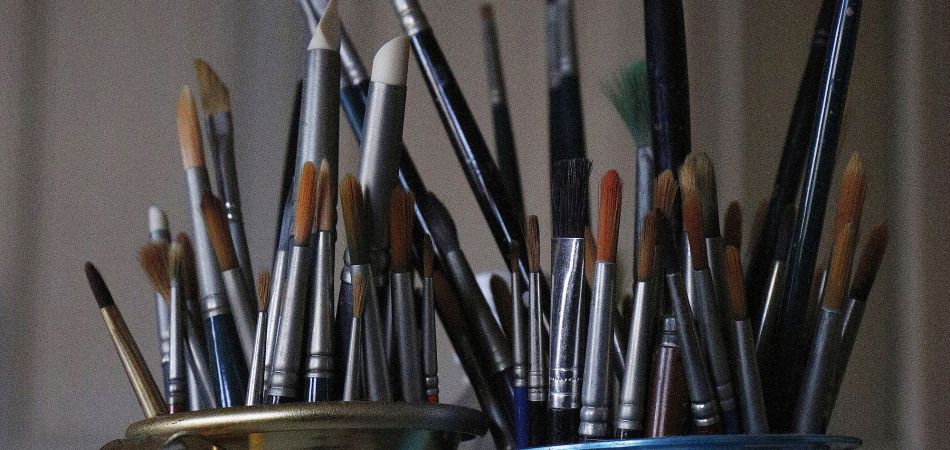 The importance of art production, the training of artists, and the study of art history are clearly reflected in the high level of respect awarded them. The first modern art critics were German writers of the Enlightenment, and art history was dominated by German scholars well into the 20th century. Many art history graduate degrees outside of Germany still require a reading knowledge of the German language in order to tackle these fundamental original texts.
In the 1920s and 1930s, the Bauhaus turned out some of the world's most exciting designs and products while influencing artistic production and design theory around the world. The school's embrace of Modernism, its approaches to holistic design, and its teaching methods had a huge impact on architecture, industrial design, graphic design, and interior design for decades after the school was closed, and many of its teachers and thinkers, displaced by war, spread out around the globe attracting more students and disciples wherever they went.
After World War II, while Germany was divided into East and West, different centers emerged as important hubs of artistic production, generally focused around a university. These often reflected the distinct identities and politics of the artists and their surroundings, with important artists serving as mentors and teachers and building up circles of influence around them.
The most obvious example of an artist-teacher with a cult of personality was Joseph Beuys, the iconic sculptor who presided over the art department at the Kunstakademie Düsseldorf in the 1960s and 70s. Bernd Becher also began teaching at the Kunstakademie Düsseldorf in the 1970s, and, along with his wife Hilla, influenced a generation of German photographers like Andreas Gursky and Candida Höfer with their 'Becher School' style of systematic photography.
In the East, the Hochschule für Grafik und Buchkunst in Leipzig, one of Germany's oldest art schools, has been associated with two waves of important artists since the 1970s, with Neo Rauch as the best-known artist to emerge in the most recent 'Neue Leipziger Schule' group. Rauch teaches at his alma mater, a contemporary example of the vibrant exchange in Germany between art students and leading artists who make extraordinary careers out of training the next generation of artists.
Art education in Germany today
The opportunities for perspective art students in Germany include a diverse range of degree courses, as well as prestigious faculty and a studio-intensive style. At Berlin's Universität der Künste, students can take advantage of the city's cultural life while studying one of over 30 art and science-related courses at one of the four colleges. Another Berlin school, the Weißensee Kunsthochschule Berlin, has all students begin with a one-year interdisciplinary program covering the basic principles of art and design across the school's 13 workshops and studios. Students are encouraged to participate in intercultural exchanges, and the school has a large number of international students.
While art school curriculums in Germany tend to be loosely structured academically, they place a strong emphasis on individual studio work, something that allows (motivated!) students the freedom to develop their craft and to build professional relationships with their teachers that will later help them launch their own careers. Course programs generally include a few compulsory classes, such as art history and philosophy, but after the first year, students select one or two professors to work with for the remainder of their studies. These relationships function through a series of group discussions, dialogues, and seminars, combined with group critique sessions of the students' studio work every few weeks during which both professors and peers provide feedback. With professors who are practicing artists themselves, often established with international reputations and careers, artists studying in Germany will learn a lot about navigating the professional art world.
International students can enroll in German art schools as guest students for a year or more, an opportunity which appeals to many students who have finished a bachelor's degree but want to continue their studies with a specific professor. For instance, at the Kunstakademie Düsseldorf, students can pursue their art careers in tandem with further training because access to professors is easy to maintain. Anyone who wants to enroll in full-time study is required to have a B2 level of German proficiency, but guest students are not always bound by this requirement.  Check with the school you are interested in to find out more about their specific language requirements.
Students who want to enter the creative industries as craftsmen or artisans can also benefit from the intensive apprenticeship training programs offered in Germany. As part of Germany's "dual system" for secondary education, students train in a specific craft or artistic skill, and do long-term apprenticeships, usually for two to three years after leaving high school, to become highly skilled artisans. About 90 percent of apprentices successfully complete their training (for which they are paid), and many of them stay on in the companies that trained them as skilled employees with plenty of hands-on experience. EU citizens are eligible to apply for apprenticeships in Germany.
As most German universities are state funded, bachelor's and many master's degree programs are either free or cost around 500 euros per semester. This means that studying for a career in the arts can be affordable. The DAAD website has information about scholarships for international students studying in Germany.