Hybrid solutions
Studying after Coronavirus: The President of the Humboldt University of Berlin is convinced that academic exchange will always exist, be it digitally or otherwise.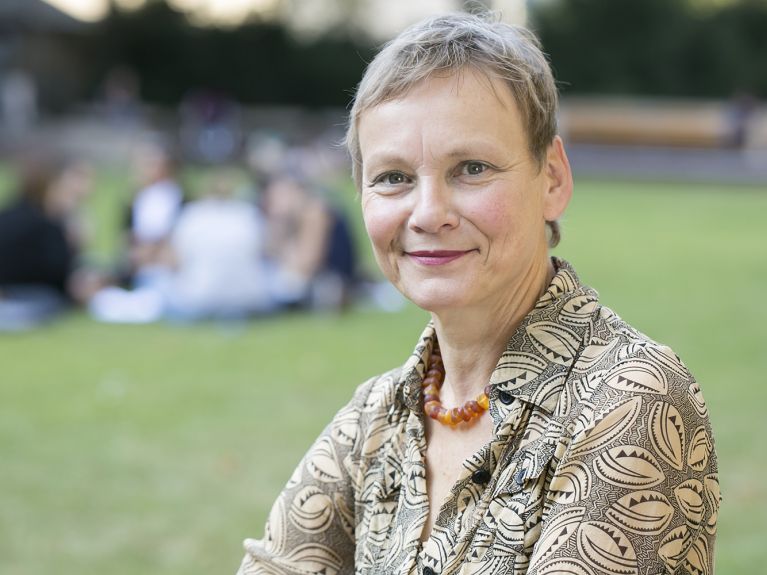 Professor Kunst, Germany in June 2021: How will your university have changed – and how drastically will it have changed?
In June 2021 the Humboldt-Universität zu Berlin will be open again, because we are and will remain a university where physical presence is key, which thrives on teachers and students being in one and the same place, on discussions, debates and the joint search for truths. That can't always be achieved from a laptop. The use of digital formats in teaching and collaboration in administration and research will change, however. We will be rethinking a lot of things here in terms of sustainability and benefiting from our experiences in the current digital summer semester.
Has the Coronavirus crisis boosted digitisation among students and researchers?
Absolutely. And that applies not just to the Humboldt Universität. It's an open secret that for some years now, the level of digitisation in teaching has really needed to be raised. And that has now all changed overnight as it were. Never before has there been so much discussion about teaching and the optimisation of teaching formats. That's marvellous! Teaching must never stand still and must instead always go on developing – because knowledge changes, and so must imparting it.
Do you discern other opportunities arising from the crisis?
Crises always offer opportunities because they shake things up and brush things against the grain, which is why we are already looking to the future. We are considering what teaching formats to use going forward, for example hybrid formats that mix physical and digital presence. At the same time, we want to lock into the raft of innovations in interdisciplinary research, digital teaching formats and simplified administrative workflows.
What are the greatest challenges and how do you aim to overcome them?
The focus is initially on ensuring teaching and examinations take place. We are able at present to offer 87 percent of the classes online and will do our level best to make sure students can take the exams they have to. Another major issue is the situation among the next generation of research staff. In this regard, the German federal government has taken a bit of the sting out of things by easing the mandatory deadlines. This helps because many have lost countless invaluable research hours as a result of experiments and studies being put on ice in recent months.
At present, students do not need to attend as many classes at university, but they are expected to have a lot more discipline and shoulder responsibility for planning their time. Will things remain that way after the crisis?
I am impressed at how disciplined, pragmatic and creative students have been in coping with the current situation. After all, for many of them the crisis impacted on more than just their studies. I'm convinced that, like all of us, they too have learned a lot from facing up to the unusual situation and can possibly use the experiences for challenges in the future.
What influence will the crisis have in the long term on the internationalisation of your university and the research world as a whole? Will we perhaps see a trend towards withdrawing into splendid isolation after the crisis, something that would undermine your work and shared ideals?
I can't imagine that happening. Academic exchange across national borders will remain crucial in the future, too. It remains to be seen whether students and researchers do indeed engage in less international travel. At the moment, collaborations are continuing, albeit digitally. For example, several hundred international students are already taking part in our current online semester. And many researchers are smoothly moving their international collaborative efforts forward using digital platforms. Thus, exchange persists, albeit without travel. Nevertheless, even in the future it will not be possible to completely dispense with meeting in person.