"The crisis is pointing us in new directions"
How much potential does the Covid-19 crisis hold for new ideas? Innovation researcher Marion Weissenberger-Eibl gives some answers.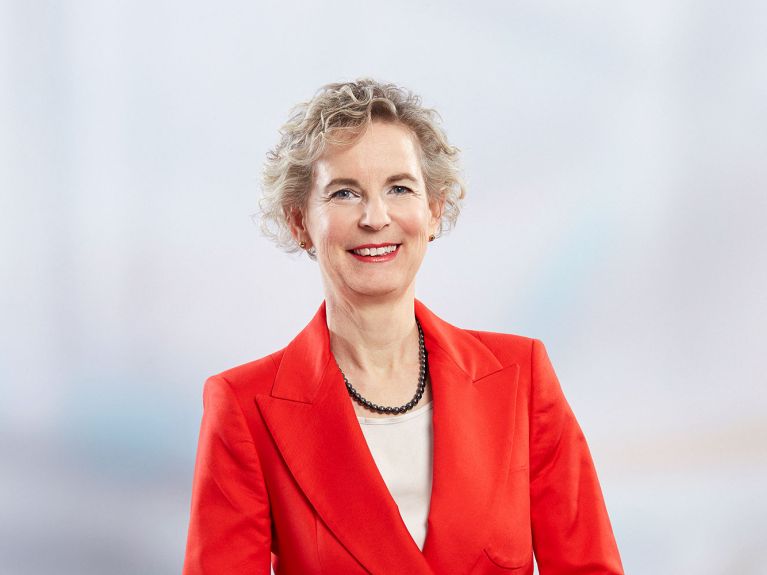 Innovation always emerges when demand exists, and politics or society starts the ball rolling. The German engineer Professor Dr. Marion Weissenberger-Eibl heads the Fraunhofer Institute for Systems and Innovation Research and is certain that the Covid-19 crisis will drive innovation in Germany and the world.
Professor Weissenberger-Eibl, in which ways, and to what extent will our world change because of the Covid-19 crisis?
Unfortunately, we don't have a crystal ball. Despite all efforts, the Covid-19 crisis is already endangering many people's existence, and not everyone will come through unscathed. Even so, my hope is that we see this situation as a chance as well. For instance, we can all make efforts to ensure that the many great neighbourhood initiatives become permanently established. Eventually, we may also gain a new awareness of how vulnerable our own health is, and how dependent our economy is on international supply chains.
In which areas can we expect an innovative boost after the Covid-19 outbreak?
In my opinion there is great potential for social innovations. At the moment sewing machines are operating full speed in some households in order to supply social institutions with face masks. Private individuals and research institutions are producing face shields with 3D printing techniques for clinics, nursing staff and care services. To me, this indicates a new community awareness. The crisis is opening up new forms of social interaction, and we should continue pursuing these new directions. Naturally, the general public is currently focusing on urgent medical and technological issues. Meanwhile, the global challenges of our times in areas such as energy, mobility, climate, food and digitalization still need addressing. That's why innovative solutions during and after the crisis are needed in all areas of society and throughout the world.
Is there potential for innovations in the economy?
Yes, actors in many areas of the economy are demonstrating versatility. For instance, the urgency of the present situation has inspired some enterprises to spontaneously support the production of medical equipment and other essential supplies. On the one hand they are making an important contribution during the Covid-19 crisis, and on the other hand they can alleviate the difficult situation in their own company. In this way some companies will discover completely new abilities and opportunities for themselves which they can embrace and continue developing in the future. Companies can move in entirely new directions, if they manage to adapt successfully. I can also see new economic opportunities for start-ups which, due to their digital business models, can fill larger and smaller gaps in the area of digitalization.
Will the crisis boost digitalization?
Yes, the crisis is acting as a digitalization driver. Many people have been thrown in at the deep end, but now they're starting to swim. A large section of the general public is currently surrounded by digitalized processes, teleworking, virtual meetings and events, teleteaching and telelearning. Mind you, I'm really looking forward to when we actually meet again in person and talk face-to-face with each other. But we must also take care to include those in the digital age who have very few digital skills, and those who don't have access to fast speed Internet