"Time will be as valuable as money"
The world after Covid-19: Futurologist Horst Opaschowski believes the crisis is radically changing our society – for the better.
Christina Iglhaut / 09.04.2020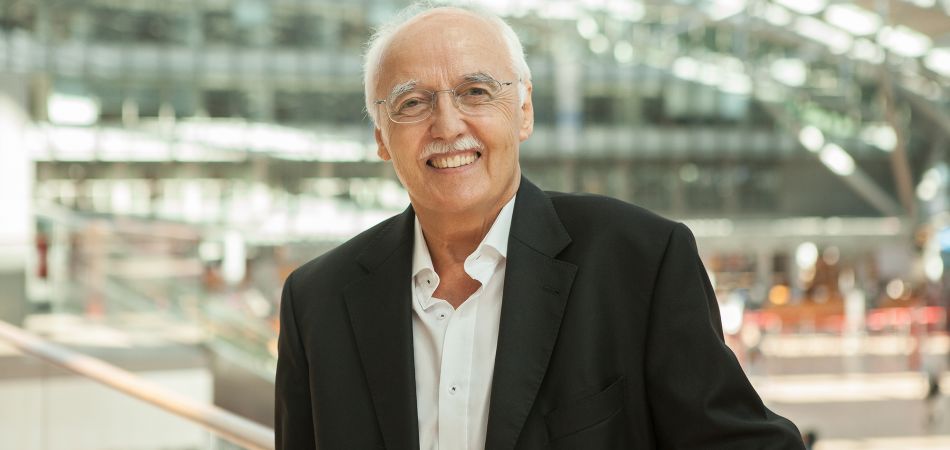 Professor Horst Opaschowski is sometimes called "Mr Future". The former head of the Foundation for Future Studies now works as a political and economic advisor. This is his vision of Germany after the Covid-19 pandemic.
Professor Opaschowski, how do you see the country in April 2021? How will it have changed?
The expected explosive celebrations of life and consumerism won't take place. Instead, there will be a stronger trust in fellow human beings. Families and neighbours will have stood the test in the times of crisis. People will have patiently endured the stay-at-home instructions. Now they will be able to breathe freely again, and sport, open-air concerts, day trips and domestic travel will be in demand. There will be moderation and mindfulness, living life more consciously, especially because the economic after-effects of unemployment and short-time work will still be palpable. Nevertheless, there will be a new kind of German level-headedness: keeping cool and considering what really matters in life. Health, security, feeling safe.
Will there be a permanent sense of insecurity after the crisis?
The experience is more likely to give us more courage and self-confidence. More importance will be attached to being able to take care of ourselves, so as not to be a burden to others. At the same time we will have learned through experience the meaning of relying on one another. "We need to stick together more" is the current motto in a time of crisis. And 2021 will have its crises too. We will experience a radical change in our way of thinking: almost everything is worthless without health. Time  will be as valuable as money.
During the crisis Germans have discovered the Internet as a democratic mass medium.
Horst Opaschowski, futurologist
What will we learn from the crisis?
During the crisis Germans have discovered the Internet as a democratic mass medium. In the near future they will gain greater influence on political decisions. They will know how to use the digital media as a new instrument of power and control, and they are unlikely to relinquish it again. Online democracy has just begun for them.
As it is, Germany is currently becoming thoroughly digitalized. The crisis has enabled the majority of the population to embrace digitalization but at the same time it has exposed deficits in the digital infrastructure. At the moment digital schooling is still very much in its infancy.
On the other hand there has been an exponential development in technological innovations. The economic sector is opening up to new digital strategies: teleworking, 3D printing, big data and artificial intelligence are taking hold in various companies. TV stations are experimenting with interactive streaming formats from home. Video phone calls in care homes and skyping between grandparents and grandchildren are becoming everyday forms of communication.