Solidarity in the crisis
Working together against Corona: more and more people are getting involved in helping each other. Introducing four great projects from Germany.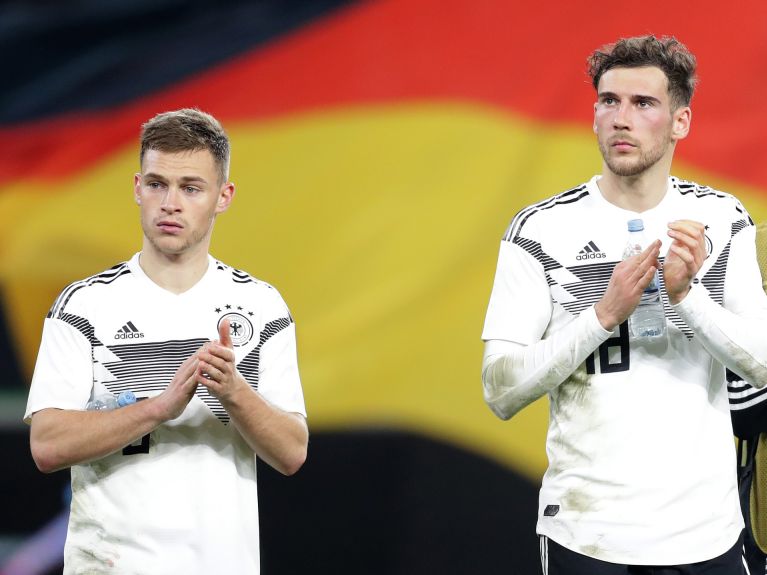 Football for more solidarity
Since mid-March, a veritable donation marathon has been sweeping through German football clubs. The initiative is called #WeKickCorona, and professional football players from Germany have already donated several million euros to charity. It was Bayern Munich stars Joshua Kimmich and Leon Goretzka who started the ball rolling. Together they donated a million euros.
Second-division Darmstadt 98 has also been showing solidarity: the club is supporting its home town with a newly established central contact point to bring together people wanting to help with those seeking help. Under the #soliDArisch hashtag, the club organizes helpers to go shopping, walk people's dogs or simply chat with people on the internet or by phone. And more good ideas are always welcome!
Help with the asparagus harvest
Restaurants, bars, cafés and the retail trade have had to close due to the Corona crisis, making many people in Germany temporarily unemployed. At the same time, because freedom of travel in Europe has been restricted, there is a shortage of up to 300,000 workers needed to bring in the harvest in the asparagus and strawberry fields. A platform called 'Das Land hilft' brings these two groups together. Since not only agriculture is affected by the labour shortage, the initiators are now expanding their service and trying to place temporary job seekers in other sectors.
Donations for the homeless
They don't have four walls of their own in which to find protection from the Corona virus: for many homeless people, the Corona crisis has made their social network fall apart. Many hostels have had to close because of the danger of infection, and there are few passers-by to donate a few euros. This is why more and more people are helping by setting up 'gift fences' in their cities. Here, they hang up all kinds of donations – from sleeping