Solidarity in times of the Corona virus
Solidarity in the Corona crisis: Germany takes in critically ill patients and sends help to Italy.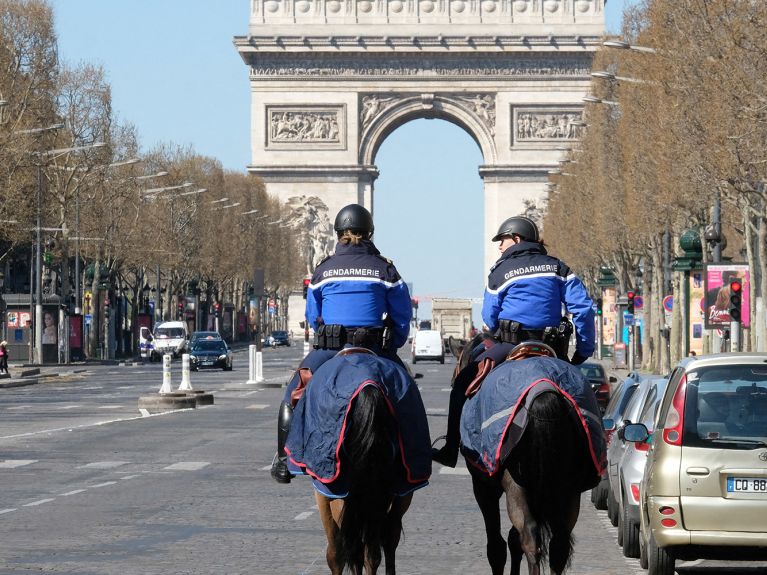 Covid-19 has Europe in an iron grip. At present, the situation is especially dramatic in some countries, e.g. Italy and Spain. Germany is helping with aid deliveries and by taking in critically ill patients from other countries. On 23 March, Foreign Minister Maas also proposed activating the EU solidarity clause under Article 222: "This would mean that the national responses to Coronavirus could be strengthened by very concrete measures at the EU level," said Maas. Material supplies and personnel could be made available within the EU and sent to wherever the need was greatest. Maas asked the EU High Representative, Josep Borrell, to quickly convene talks.
Saxony takes in sick people from Italy
The Free State of Saxony has admitted several Corona patients from Italy to its hospitals. Many hospitals in Italy are now so overstretched that doctors have to use the 'triage' system to decide which patients should be given beds in the intensive care units. Italy is the country in the world with the most officially reported deaths caused by Corona.
By admitting the patients, Saxony was responding to a request from the Italian government. Minister-President Michael Kretschmer said the hospitals in the Free State had signalled that they had enough capacity. In addition, by treating the Italian patients staff could learn how to deal with the virus. "It is a very important sign that we can also help others."
Patients from France
Over the weekend, several German Länder near the border (Saarland, Baden-Württemberg and Rhineland-Palatinate) ammounced their willingness to admit seriously ill French Corona patients. "It goes without saying that we are happy to help our French neighbours and friends in this extremely difficult situation," said Frank Lambert, hospital manager at the Asklepios Südpfalzklinik Rheinland-Pfalz. The hospital has 14 specialist ventilation beds and is initially admitting two patients from Strasbourg who are seriously ill with Covid-19 and require ventilation treatment. Switzerland and Luxembourg also plan to admit patients.
Macron grateful for European solidarity
France's head of state Emmanuel Macron expressed his thanks for the cross-border support. "Many thanks to our European neighbours. European solidarity saves lives," Macron wrote on Twitter.
The number of Corona infections has increased dramatically, especially in the Département Haut-Rhin and the Grand Est region. Almost 2,000 people are being treated in hospitals, 480 of them in intensive-care units.
Aid delivery to Italy
On 4 March 2020, the German government had made exports of protective equipment and medical devices for the fight against Corona subject to official approval. The aim was to prevent protective equipment perhaps being sold for profit to countries not yet seriously affected by Corona that wanted to build up stocks. This regulation has now been relaxed with regard to exports to EU partner countries in order to "protect human health and life". In mid-March, Germany provided seven tonnes of relief supplies, including 300 ventilators, for Italy, the worst-affected country. As Health Minister Jens Spahn stressed, European partners must stand together, especially when under pressure.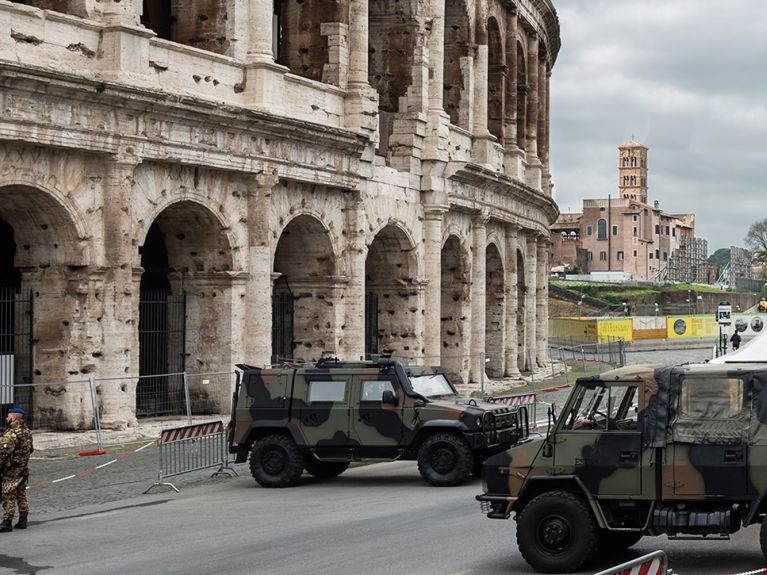 Italy's President: "Hope Germany will be spared suffering"
Italy's President Sergio Mattarella thanked Germany for the solidarity and help, e.g. for the delivery of medical products. Germany's Federal President Frank-Walter Steinmeier had previously assured Italy of Germany's solidarity and support. The many sick people, the deceased and their families were in the thoughts of people in Germany, as were the many magnificent helpers in the Italian health system. They were currently doing an incredible job under the most difficult of conditions in order to save lives. Steinmeier welcomed the German aid deliveries. "At this time we need a truly European spirit of human and practical solidarity," he wrote. "We can only overcome this unprecedented crisis together."
With material from dpa
© www.deutschland.de