"The RKI recommends…"
Why the Robert Koch Institute (RKI) in Berlin is the institution whose opinion everyone wants to know in the Corona crisis.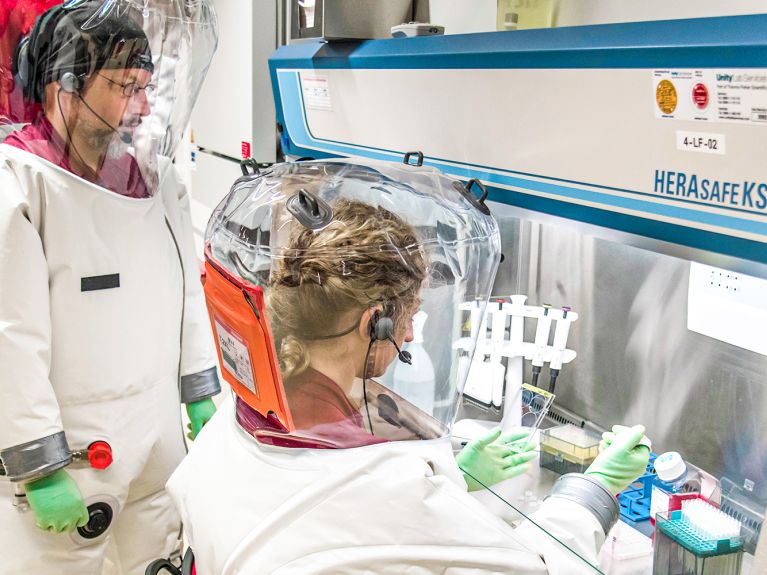 "RKI on the current situation", "RKI calls for…", "RKI warns…" – in the Corona crisis not a day goes by without the Robert Koch Institute in Berlin making an official statement on the current situation. In Germany, the Robert Koch Institute is the central research establishment for identifying, preventing, and combatting infectious diseases. As a federal institute it advises the relevant ministries involved, informs the public experts, and increasingly the general public, too. Thus, the RKI website is at the moment being intensively consulted by doctors but also by members of the public who want to get an idea of the current risk assessment and diagnostic evaluation of COVID-19 or simply find reliable data on the number of incidents.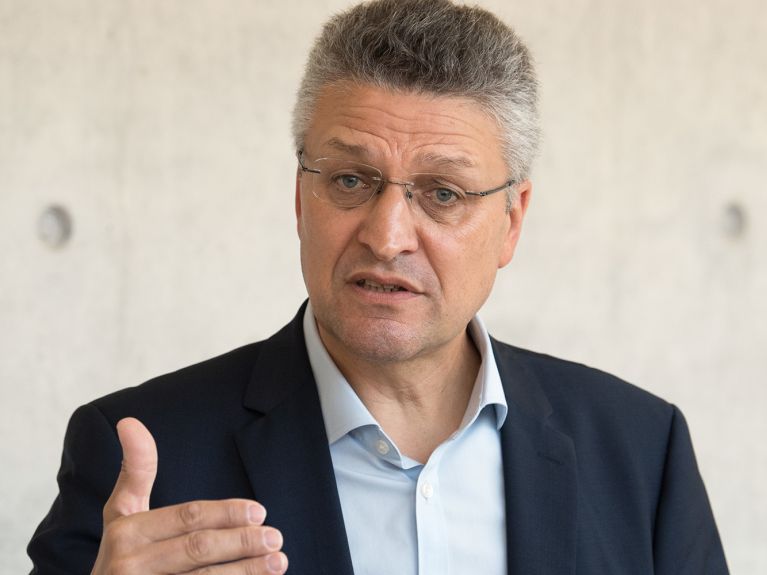 Expertise in infectious diseases
Whenever RKI President Lothar Wieler addresses the general public, he is able to rely on a mass of knowledge and experience. The Robert Koch Institute is one of the oldest institutions of its kind the world over – it is named after its first director: back in 1882 it was Robert Koch who discovered the tuberculosis pathogen, something for which he received the Nobel Prize for Medicine in 1905.
Today, the Robert Koch Institute has a staff of 1,100, among them 450 researchers. If an infectious disease breaks out anywhere in the world, then it is the RKI infection epidemiologists who evaluate how great the risk is for Germany and what steps should be taken.
By means of digital epidemiology, the experts analyse transportation movements, goods and data flows. Using these new methods, they can then predict how dynamic an epidemic is likely to be. Flight network data, for example, reveals what routes infectious diseases take when spreading round the world, and at what speed. The same is true at the local level for commuter movements by bus or rail. Simultaneously, the institute's own research data management ensures that the research data is well structured and then networked so that scientists the world over can make use of them.
International network
On the international stage, the expert knowledge of the Robert Koch Institute scientists is in great demand. They work closely with international organisations such as the ECDC, the European Centre for the prevention and control of illnesses, and WHO, the World Health Organisation and are locked into several international projects. The RKI also helps tackle pressing international public health problems and to improve people's health globally.