Discovering Germany from the comfort of your own home
Living room concerts and German series: we have collected together some ideas that will allow you to experience Germany without the need to travel.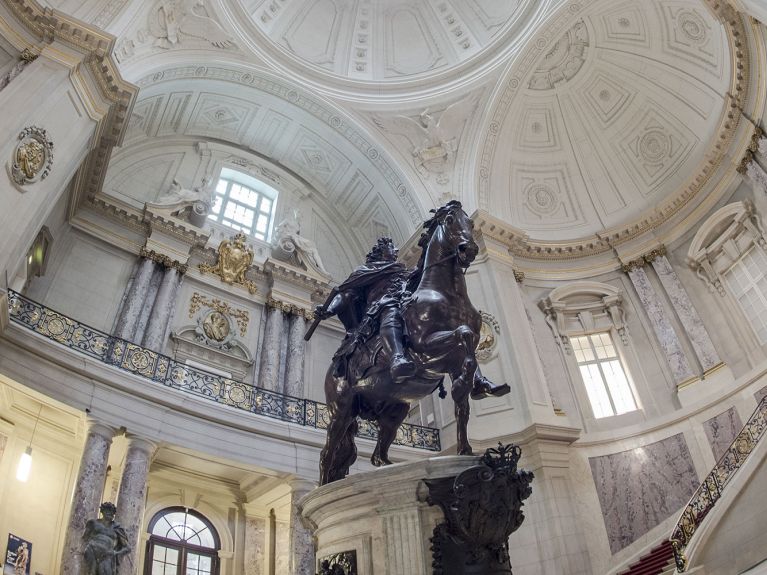 Germany Panorama for travel fans
How about a 360 degree tour of the whole of Germany? The Germany Panorama has put together more than 2,000 destinations in Germany for you. Simply pick a sight on the interactive map of Germany, and off you go!
A number of cities also offer virtual tours. For example, a 360 degree tour gives you the chance to visit Frankfurt's "new old town". This impressive reconstruction of the city's historic centre opened in 2018 and has been one of the most popular tourist destinations in Frankfurt ever since.
Virtual museum visit for culture vultures
All museums in Germany have shut down, so why not take a virtual tour of the Bode Museum in Berlin instead? It's easy to explore 35 rooms using just your PC or smartphone.
Opera at home
If you enjoy going to the opera and the theatre, you should visit the website of the Berlin Staatsoper Unter den Linden. The opera house has created a schedule that changes daily, with recordings of the performances. Some operas are even broadcast live via the internet, with "Carmen" for example attracting 160,000 virtual opera-goers.
Living room concert for music lovers
More and more concerts are going online because of the corona crisis, and as such are accessible to everyone. The pianist Igor Levit for instance gives daily living room concerts on Instagram and Twitter. Particularly classical music fans who love everything from Beethoven to Bach will find this a great treat.
Binge-watching series to learn German
Many Germans watch series in English to improve their understanding of the language. But how about the other way around? We have picked some German series that are just perfect for binge-watching – while allowing you to refresh your German at the same time:
Babylon Berlin
A blend of crime series and history makes this series, set in 1920s Berlin, one of the most entertaining German series; in addition, you can learn quite a bit about the rise of the National Socialists in Germany.
Dark
This German series about four families and their dark secrets was a huge hit, and is currently one of the most popular Netflix series.
Charité
If you like to watch series about the medical world, you will love Charité. In 1888, famous researchers made medical history at Berlin's oldest hospital, the Charité, and you can follow this exciting story.