The best German TV series
Have you watched them? These seven German series are export hits. And we have an insider tip for you too.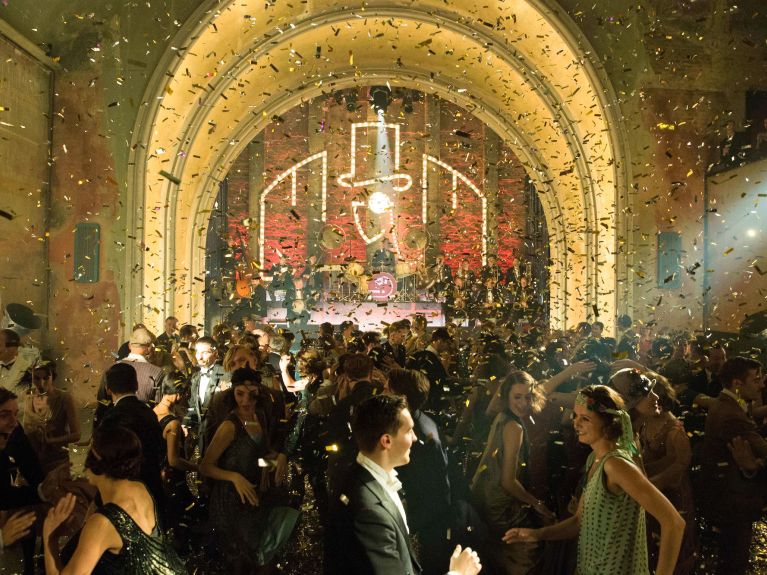 Babylon Berlin
Babylon Berlin is a leading series created by Tom Tykwer, the director of the German thriller film Run Lola Run. The series is set in the late 1920s. A young police inspector from Cologne delves deep into Berlin's underworld.
Dark
Have you watched Stranger Things and are eager for more? If so, the German series Dark is just the thing for you. Two children disappear in the fictitious small town of Winden – and things turn supernatural.
Deutschland 83
The award of the International Emmy 2016 for Deutschland 83 marked the beginning of the boom in German series. The espionage thriller about a GDR soldier who infiltrates the West met with such international acclaim that it opened up the road to success for other productions from Germany as well. The sequel Deutschland 86 followed in 2018.
Bad Banks
Where in Germany do you think the series is set that focuses on the brutally ruthless world of finance? In the banking metropolis of Frankfurt of course. This German-Luxembourgian co-production follows a female investment banker into the murky depths of the banking scene.
4 Blocks
"We wanted to make The Sopranos of Berlin," says 4 Blocks director Marvin Kren in an interview with the film magazine Deadline. His key aim was to integrate authentic characters from Berlin's underworld in the series by using their experiences for the script.
Ku'damm 56
In 1950s Berlin, three young women are caught up in the conflicts between conservative morals and sexuality. The three-part TV mini-series was so popular that the successor Ku'damm 59 rapidly followed.
You Are Wanted
This is the first German series to be produced by Amazon. Matthias Schweighöfer is the director. He also plays the leading role of Lukas Franke who loses control of his life when his computer is hacked.
Insider tip: Der Tatortreiniger
If you prefer things to be a bit more whacky, then take a look at the crime scene clean-up specialist Schotty. The actual murder cases in this cult comedy series by the NDR TV station are of lesser interest. Instead the focus is on the bizarre situations that occur during the gory clean-up operations.
Charité
If you like to watch series about the medical world, you will love Charité. In 1888, famous researchers made medical history at Berlin's oldest hospital, the Charité, and you can follow this exciting story.