Film festivals in Germany
Cinema in Germany has many forums beyond the Berlinale. Five addresses for connoisseurs and the curious.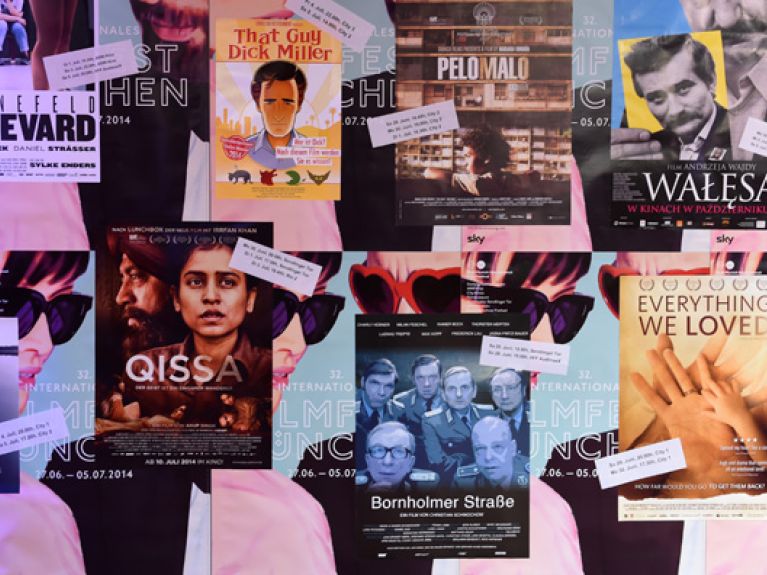 Oberhausen International Short Film Festival
Filmmakers such as Roman Polanski have shown their first works in Oberhausen, the oldest short film festival in the world. With the "Oberhausen Manifesto" in 1962, which called for a renewal of the German cinema, young directors made history.
Mannheim-Heidelberg International Film Festival
Here auteur films are given a forum. For over 60 years, the festival has been showing the works of young, talented filmmakers; François Truffaut, Rainer Werner Fassbinder and Wim Wenders were here.
Leipzig International Festival for Documentary and Animation Film
"DOK Leipzig" was founded in 1955 in the former German Democratic Republic and saw itself during the Cold War as a place of exchange for artists from East and West. Today it is still an important meeting place for makers of ambitious documentary films.
Lucas
"Get involved!" was the title of the most recent Children's Film Festival in Frankfurt am Main. "Lucas" generally looks at serious issues and makes demands on its young public. It aims at being a "challenging festival" – and a window on the world.
Munich Film Festival: After the Berlinale, the industry meeting in the Bavarian capital is the largest film festival in Germany – in 2017 nearly 81,500 visitors saw 160 selected films from 60 countries. The festival also awards the 70,000 euros Prize for the Promotion of New German Cinema.