Avenues to fame
Anyone dreaming of walking along the red carpet in a flurry of flash lights should study at these film academies.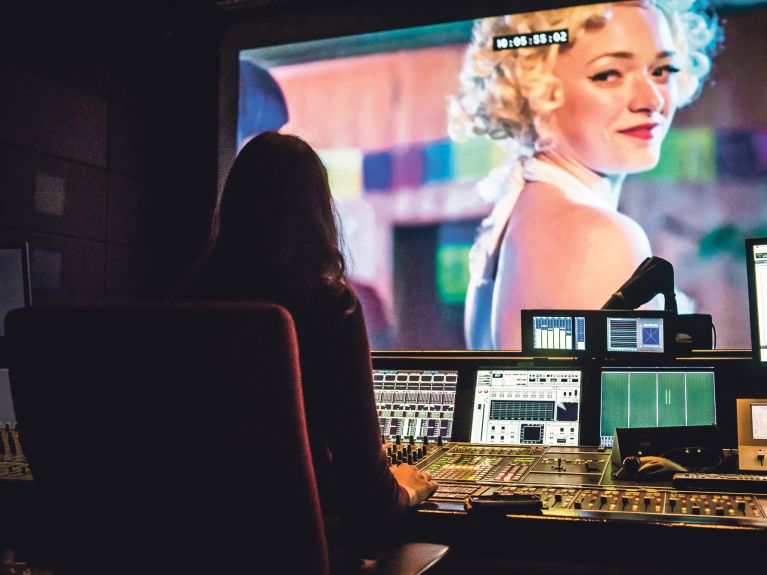 Award-worthy: The University of Television and Film Munich
From Wim Wenders to Roland Emmerich, from Caroline Link to Florian Henckel von Donnersmarck: no other German film school has produced as many internationally renowned directing stars as Munich's University of Television and Film (HFF). Link and Donnersmarck won an Oscar for the Best Foreign Language Film. And Donnersmarck has been nominated again for this category in 2019 with Werk ohne Autor (Never Look Away). By the way: The Hollywood Reporter ranks the HFF in its current list of the top 15 international film schools.
Rich in tradition: Film University Babelsberg
The Babelsberg Filmstudios in Potsdam are legendary: the young Alfred Hitchcock once filmed close to Berlin. Other films 'made in Babelsberg' include international successes by Quentin Tarantino and Wes Anderson.
The history of the Film University Babelberg dates back to 1954. In 2014 it was the first German film school to gain university status. Three of the university's productions are running in the section Perspektive Deutsches Kino at the 2019 Berlinale.
Innovative: The Film Academy Baden-Württemberg
Its talents often appear on stage at film award galas, for instance at the Student Academy Awards 2017. However, the film academy in Ludwigsburg near Stuttgart is still relatively young: it was founded in 1991, and its internationally recognized Institute of Animation opened in 2002. The Film Academy Baden-Württemberg is especially interested in promoting international exchanges with partners in countries such as Argentina, France, USA, Canada, Poland, Lebanon, South Africa and Israel.
You can find details about studying in Germany at the DAAD website.
You'll find a selection of offers for studying film in Germany in the Higher Education Compass.
You would like to receive regular information about Germany? Subscribe here to: