Help for the economy
The Corona crisis is hitting the economy hard. Find out here what the government and Länder are doing in Germany to help companies and people.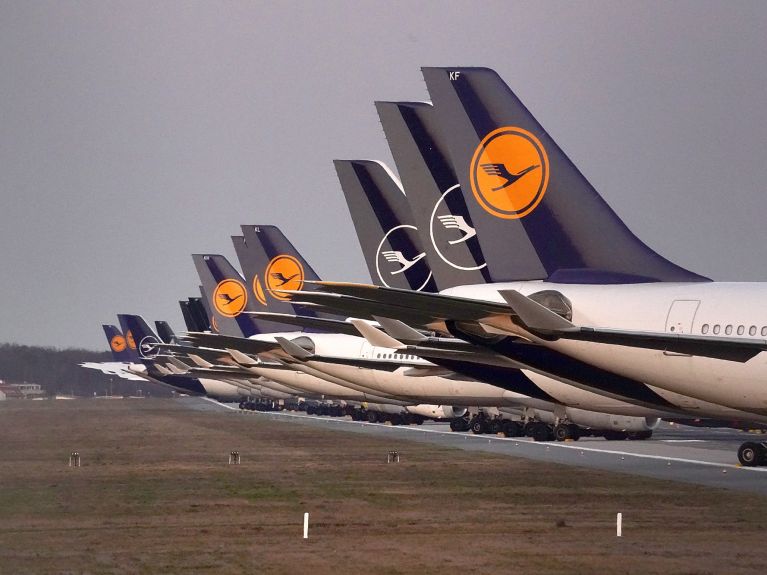 What effects has the Corona crisis had so far on the German economy?
Like all economies, Germany is suffering greatly from the restrictions that have been introduced because of the Corona pandemic. The stationary retail trade and service providers like hairdressers are being particularly hard hit by the imposed partial lockdown and store closures. For example, the number of passers-by on Germany's highest-turnover shopping street, Frankfurt's Zeil, has fallen by 81 percent. About 85,000 people were counted there on the weekend of 14 and 15 March; a week later there were only 16,000.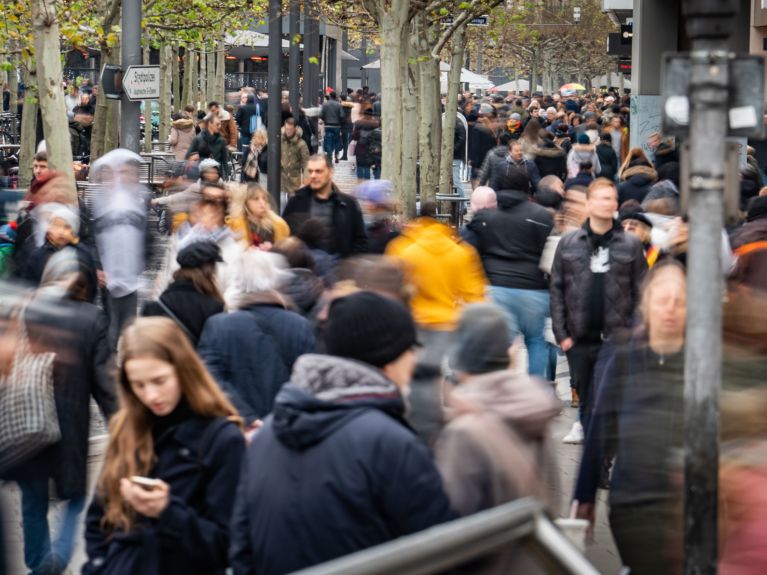 How are the forecasts looking?
Economists say that, due to business closures and falling production, unemployment could increase by up to 1.8 million people; another 6 million workers could be affected by short-time working (see below). Retail trade representatives are warning of a wave of bankruptcies, especially of smaller shops.
What action are the Federal and Länder governments taking?
There are "emergency aid packages for micro-businesses and the solo self-employed. Hospitals and doctors' practices will be supported, and access to short-time work benefits simplified. The Federal Government is also helping large companies with an Economic Stabilization Fund," the Federal Government announced. The 'Special Programme 2020' of the state-owned KfW development bank (see below) supports companies that are in financial difficulty due to the Corona pandemic. Small, medium-sized and also large companies can submit applications via their house bank. In total, the Federal Government is currently planning to take on about 150 billion euros of additional new debt for direct aid and tax relief. The aim is to make all assistance available quickly and unbureaucratically.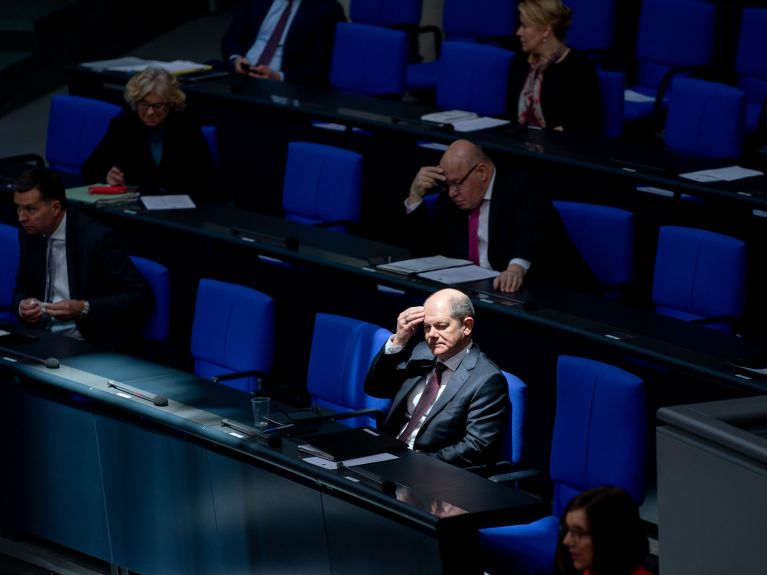 What is being done for small businesses?
On the one hand, the emergency aid for small businesses and the solo self-employed includes a direct, non-repayable grant of between 9,000 and 15,000 euros for three months. In addition, quick loans can be applied for to maintain liquidity. The Federal Government is making 50 million euros available for this purpose. Both small and large companies can defer tax payments and social security contributions. Companies will also be helped by the government making it easier employees to access benefits for short-time working.
What is being done for large companies?
Several hundred billion euros is being channelled into the Economic Stabilization Fund (WSF). This includes state guarantees for debts up to 400 billion euros. Furthermore, a programme of unlimited loans is being provided by the KfW banking group. Large companies like the ailing Lufthansa could be rescued by nationalization if necessary. The Federal Government has announced that it will not stand idly by and let German companies be taken over by financial investors during the Corona pandemic.
What is short-time working?
Short-time working is a way of preventing unemployment. Companies reduce their employees' working hours instead of laying them off. During this time, the government's employment agency pays part of their salaries, so that the employees receive at least 67 percent of their net income regardless of how much they work – and even if they are at home.
What is the KfW?
The KfW banking group is Germany's state-owned investment and business development bank. It was founded after the Second World War to finance the country's reconstruction. Today, the KfW has many tasks. As a business development bank, the KfW supports change and promotes forward-looking ideas – in Germany, in Europe and worldwide.
You would like to receive regular information about Germany? Subscribe here: