Corona – and then?
People from all over the world give their answers – on the Goethe-Institut's "Day-Afterthoughts" platform.
11.08.2020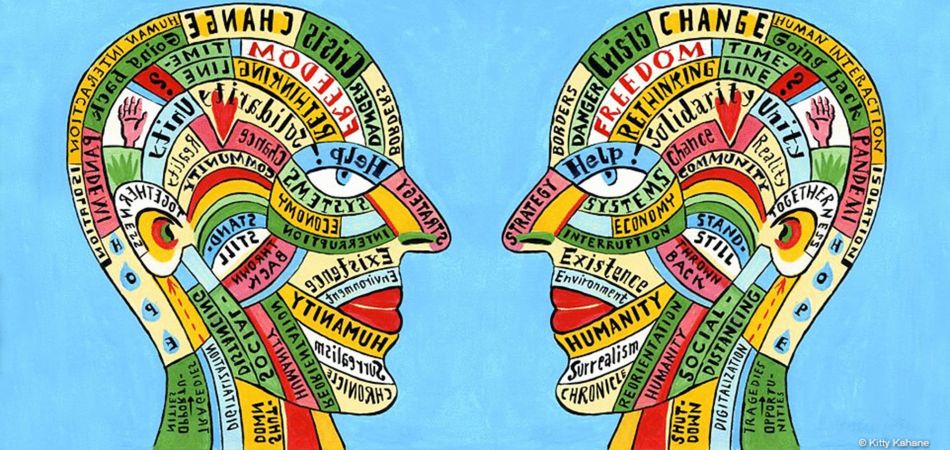 A virus has made it clear to us just how globally interconnected and at the same time fragile our public life is. What does the corona pandemic mean for us and for our society? The Goethe-Institut has invited intellectuals and artists from around the world to describe their visions of a post-corona world. "Day-Afterthoughts" is a collection of extensive texts about the current effects of the pandemic and hopes for a better future. Read a number of short excerpts here.
"What is happening is a kind of a warning for the whole mankind: the man has become too proud, has stopped considering the Nature's needs, and is now claiming to be the master and ruler of everything. And this is only the first signal meaning that, unless we change our approaches, things will be getting worse: the disturbed environment and the effects of the global climate warming will lead to more severe natural disasters, like fires, floods, draughts, storms, twisters, tsunamis, etc."
"In Spanish the word hope ("esperanza") comes from waiting and I don't want to "wait". I want to "do". I prefer to think that this situation will strengthen the will of the human being and guide her/him to be more conscious in her/him interaction with everything around her/him."
"Foreign journalists keep asking why Viet Nam has been doing so well to contain the Corona virus. There are of course technical answers to that, but maybe it's simply because Vietnamese have been always good at war? As soon as the virus "infiltrated" into the country, old propaganda posters are dusted up and recycled, new propaganda songs are commissioned. Each morning and afternoon, public loud-speakers on the street blasted government's messages. It seems to work. Once again, like in the old days, people rally behind the Communist Party."
"Overcrowding makes it hard for people to maintain social distancing of 1 meter, in one yard in our Township Alexandra there are plus/minus 41 families, adding up to 200 people or sometimes more in a yard. In one house, one finds 4 to 7 people sharing one or two rooms. Twenty-six years into the new South Africa, the rainbow nation we are supposed to be part and proud of, our people still live in poverty and with crime, drugs, corruption and unemployment."
"Day-Afterthoughts" is available in two languages.