On the road with Rahel
Rahel Klein travels through Germany for the Goethe-Institut and shows how people make their cities more livable.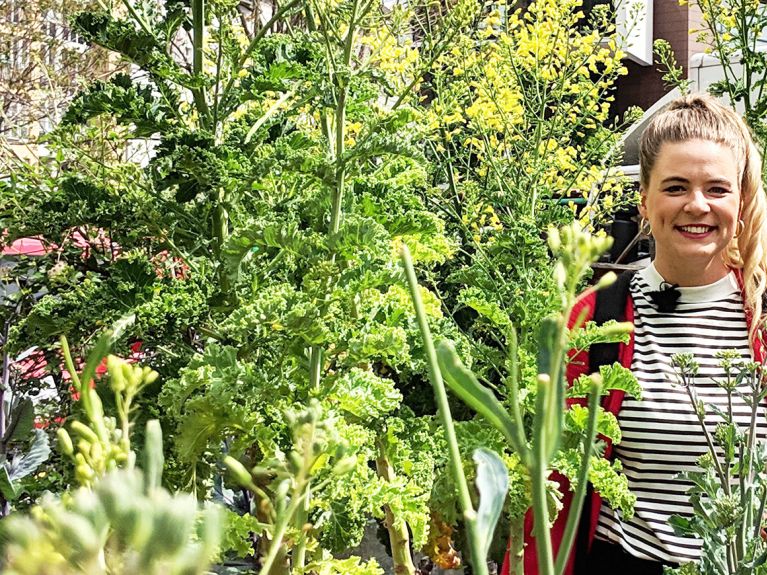 Fresh air, clean drinking water, a park nearby, nice neighbours. People who are there for each other and who show consideration for each other. That's what the Germans want in their cities. What do they do for it? And what are the problems? Rahel Klein visits cities in Germany for you – and shows how people are committed to making them a better place to live.:
In Cologne she meets Tine, who is active in "Foodsharing". Tine is committed to reducing the amount of food that ends up in the bin. Then Rahel visits a repair café and talks to Dunja, the organiser.
In the German capital Berlin Rahel vistis the Prinzessinnengärten (i.e. princess gardens), a community garden in the middle of Kreuzberg, where Berliners grow vegetables together. Afterwards she meets Anne from the Sozialhelden (i.e. social heroes).
On the road with Rahel in Hamburg: Something's being done about high rent in Hamburg: in an alternative living project that the residents manage themselves. And a kiosk in which there's someone simply to listen helps combat loneliness.