Edgy and beautiful
For your post-corona bucket list: Hamburg is a city of contrasts. Situated between the Elbe and Alster rivers, cool composure and warm geniality are equally at home here.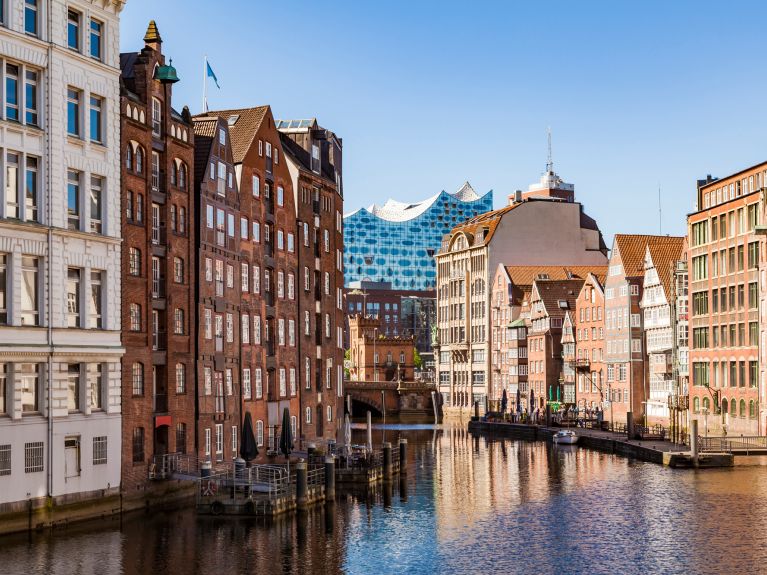 Myths abound regarding north Germany's largest commercial city: it is said for example to boast more bridges than Amsterdam, London and Venice combined. The underground runs mainly above ground, the Morgenpost (i.e. morning post) appears in the evening, while the Abendblatt (i.e. evening gazette) comes out every morning. Yet all of this is true, somewhat bizarre, and completely endearing.
But what is it that makes Hamburg so alluring? It has to do with its contrasts. The edgy district of St. Pauli and the colourful St. Georg neighbourhood, the red brick facades and the steel dockside cranes, the punk music played live at the Hafenklang club and the neoclassical music performed at the city's spectacular new concert hall, the Elbphilharmonie. It is all about the contrasts between the city's beauty and its rougher edges.
---

Explore Hamburg digitally
Home to Europe's busiest port, this bustling city is sometimes described as the "gateway to the world". Because of corona, many of you will unfortunately not be able to explore Hamburg in person, so the internet is now your gateway to the "gateway to the world". You can discover the new HafenCity neighbourhood, the famous Elbphilharmonie concert hall and the UNESCO World Heritage "Speicherstadt" with impressive 360° images in digital form here.
If you want to experience Hamburg's true flair from the comfort of your own home, simply make yourself a fish roll and get to know the city from the water by taking this virtual harbour tour.
 
---
Hamburg, a city of music and festivals
Hosting some 20,000 music events, including festivals and musicals, the city on the River Elbe is one of Europe's music capitals. Since 2017, the unrivalled Elbphilharmonie concert hall has taken pride of place in the HafenCity district. And the Reeperbahn Festival also makes an important contribution, bringing more than 800 musicians each year to perform on over 70 stages in Hamburg's world-famous nightlife district. For years, the festival organisers have been committed to gender equality.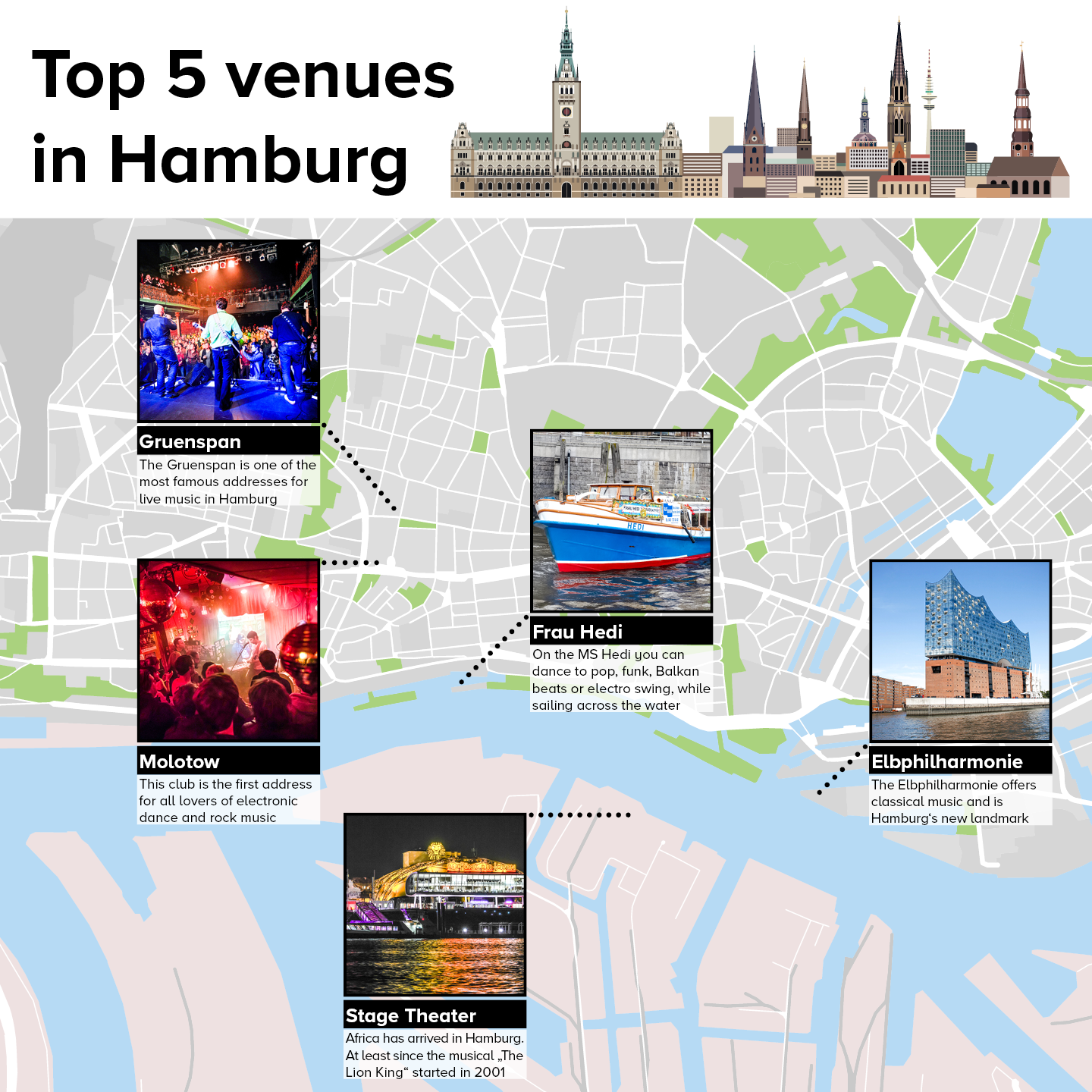 Nobody in Hamburg needs an umbrella: it's so windy that the rain comes from all directions in any case. Incidentally, with 6,127 hectares of waterways within its city limits, Hamburg is also pretty wet at ground level. The River Elbe rises in January and February, with warning shots sounded when buildings are at risk of flooding. However, the city in the north has long since taken the necessary precautionary measures, as evidenced by the buildings in the UNESCO World Heritage-listed Speicherstadt and Kontorhausviertel districts.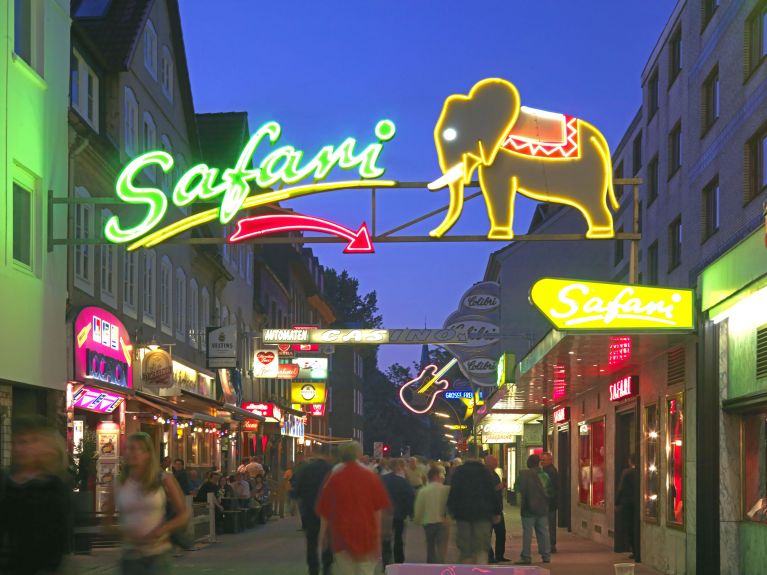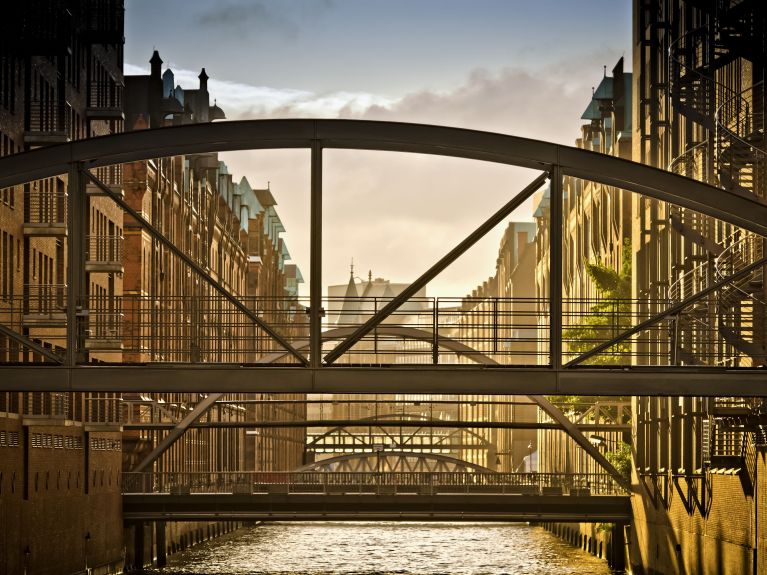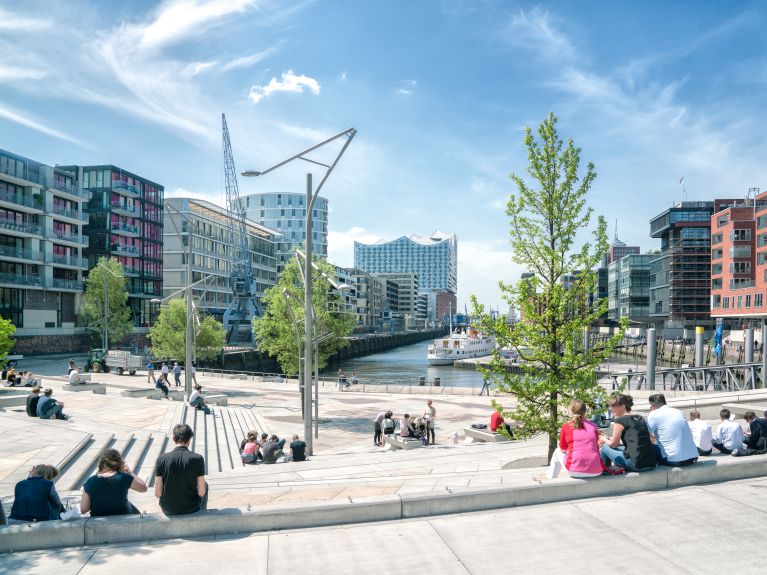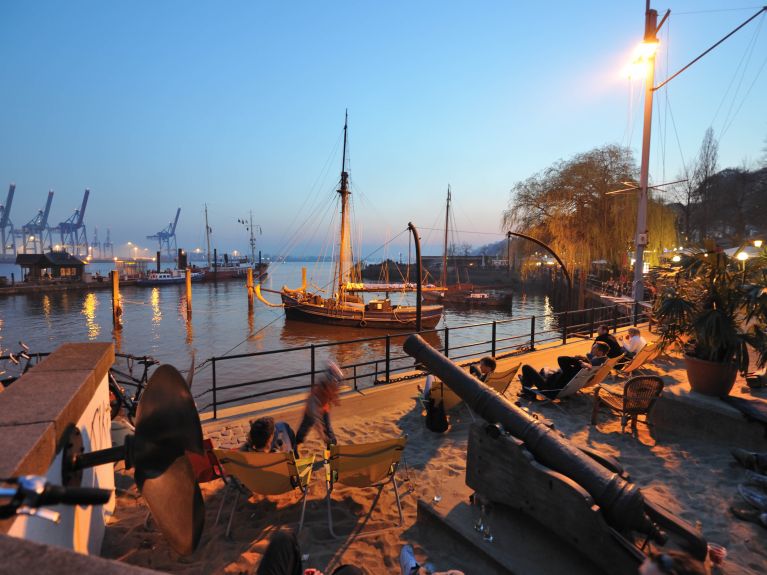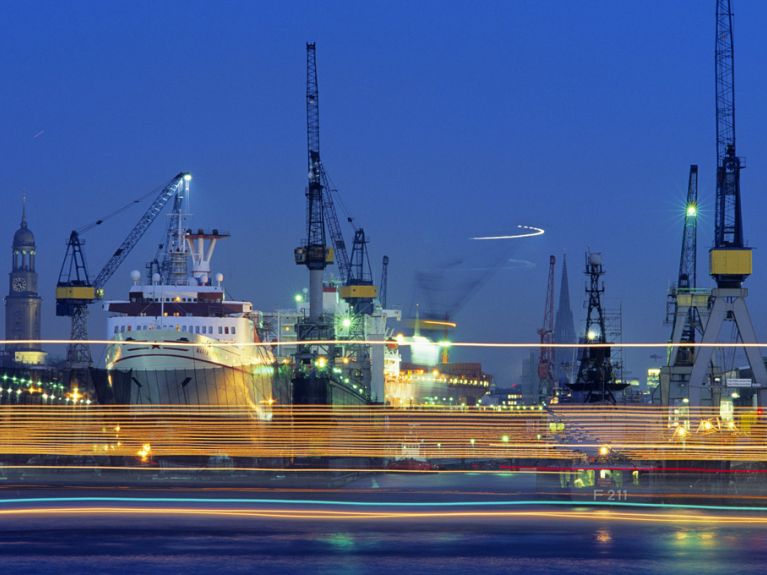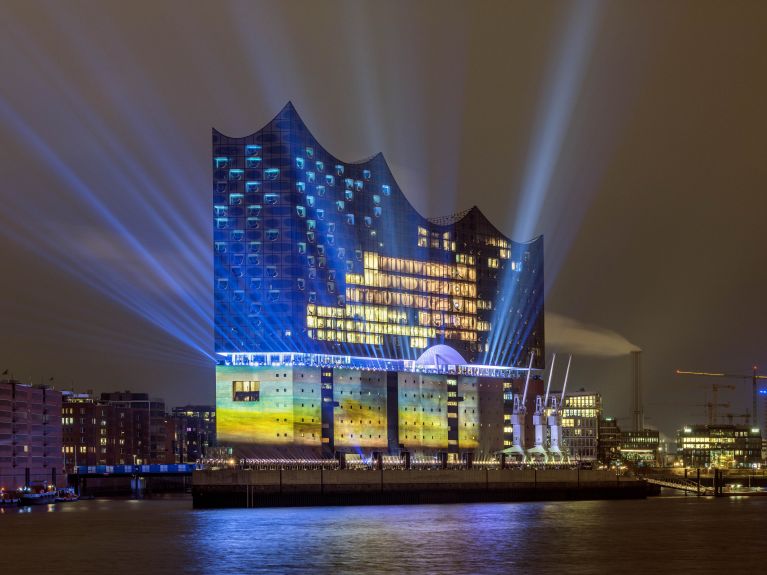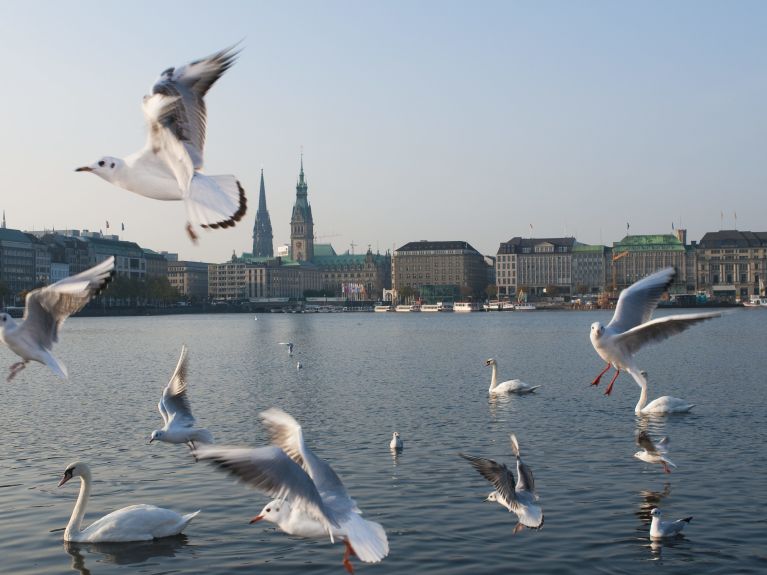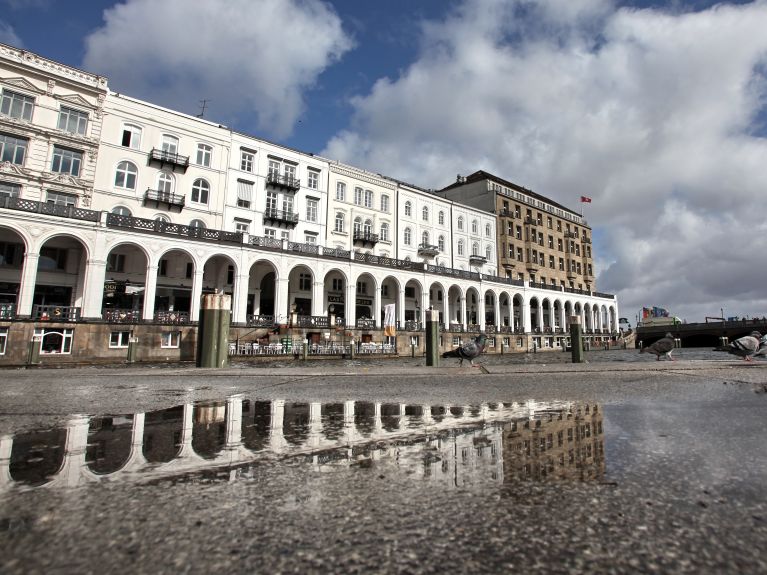 Hamburg's fish market makes for a very special experience at sunrise in the summer. At 5 am, the fishmonger "Aale-Dieter" loudly touts his tasty wares while the River Elbe glitters in the early morning sunshine. If you'd rather enjoy a lie-in, why not take a trip out to the "Willkomm Höft" welcome point for ships in Wedel, just beyond the gates of Hamburg. Five "welcoming captains" work shifts there, manning the microphones at the ferry building. They can tell stories about every ship that has just been welcomed or bade farewell to at the Port of Hamburg, their main source of information being more than 17,000 index cards and the daily harbour report. "Ship ahoy!"