Frankfurt: Financial hub with many facets
People flying to Germany often land at Frankfurt airport. Why it's worth staying a few hours or even days to explore the city.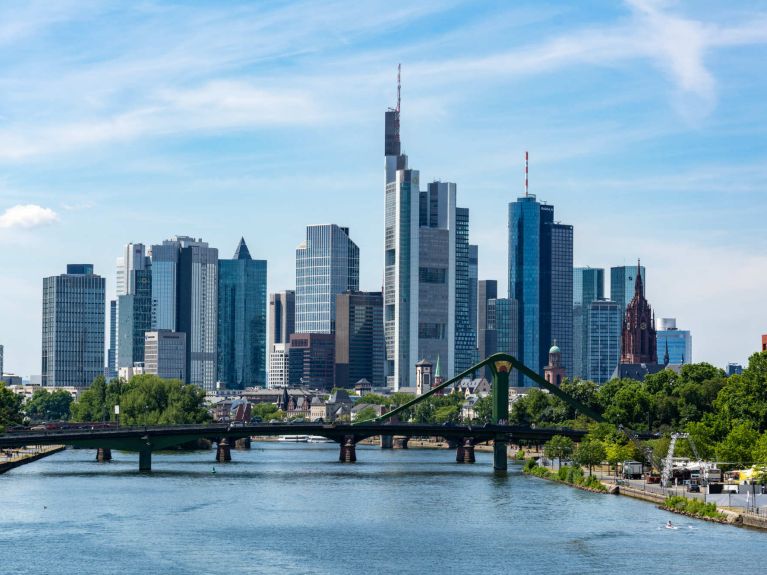 Much more than a skyline and a European financial hub: as a travel destination in Germany, Frankfurt am Main often tends to be overshadowed by Berlin, Munich and Hamburg – but the city has a lot to offer. Discover the most important sights with us. 
Why is Frankfurt worth a visit? 
The international city in the state of Hesse had a key role in German history. For centuries, German emperors were crowned there. Not far from the Imperial Cathedral in the city centre is the St. Paul's Church, which is considered the "cradle of German democracy". The first ever German National Assembly was held there in 1848.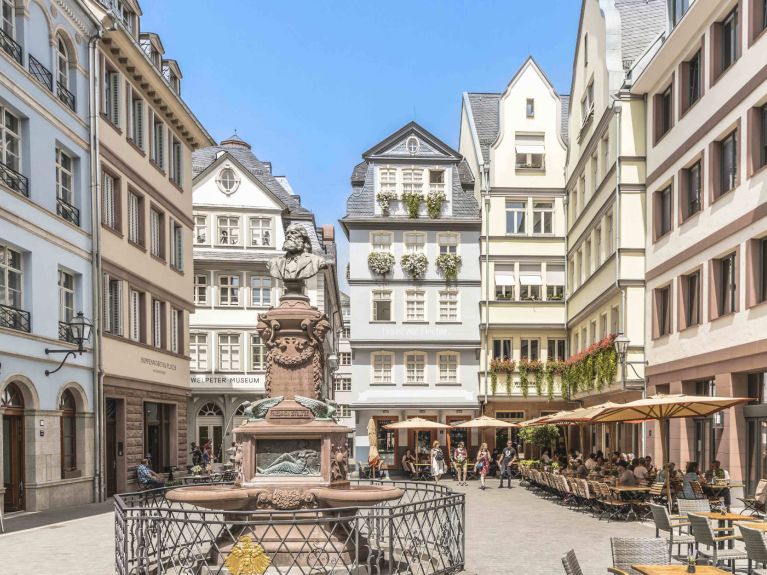 One attraction is the new old town with its labyrinthine alleyways: in order to create this, parts of the medieval buildings destroyed in the Second World War were painstakingly reconstructed over a period of many years. The "Römer" also bears witness to Frankfurt's long history: it is one of Germany's oldest town halls. 
What is Frankfurt famous for? 
Frankfurt's skyline is its most striking feature. Anyone approaching Frankfurt during a visit to Germany or landing at Frankfurt airport will see the skyscrapers in the city centre from afar. The skyscrapers are home to numerous major banks and also the European Central Bank. Frankfurt has been a trading city for centuries, and major international trade fairs such as the Frankfurt Book Fair continue to attract hundreds of thousands of people.  
But there is a diverse range of cultural offerings, too: numerous museums such as the Städel art museum feature exhibitions that have attracted worldwide interest. Frankfurt is also the birthplace of Johann Wolfgang Goethe, one of the most important German poets.  
Food and drink in Frankfurt – what's typical?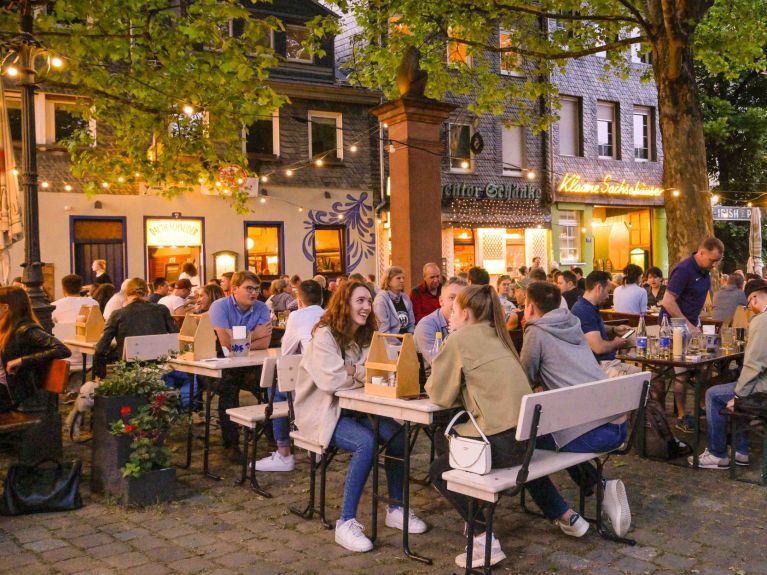 Anyone visiting Frankfurt must try the Apfelwein, or cider. One typical dish is the green sauce made of seven garden herbs. Another classic is the Frankfurter sausage.  
Is there a second Frankfurt in Germany? 
Yes: Frankfurt an der Oder on the German-Polish border. In order to distinguish between the two, the river on which each city is situated is included in the name: Oder or Main. 
____________________
 
Information for a trip to Frankfurt can be found here.