Discover Frankfurt's new old town
Impressive craftsmanship: Frankfurt has brought a piece of history back to life with the reconstruction of its old town centre. See for yourself on this 360° tour.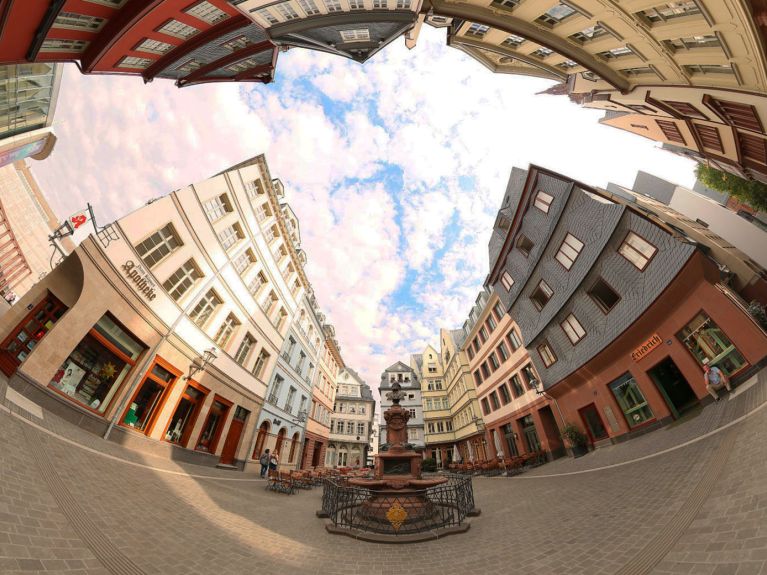 Elegantly shaped sandstone consoles, panelled roofs, half-timbered structures in vibrant colours and bright arcades: Frankfurt am Main has reconstructed the heart of its old town as part of a major architectural project. Restorers, masons and other craftspeople were able to apply their expertise here in a form that is seldom found. With great care and attention to detail they reconstructed medieval and Renaissance buildings that were destroyed in air raids during the Second World War.
You can see what it looks like for yourself here: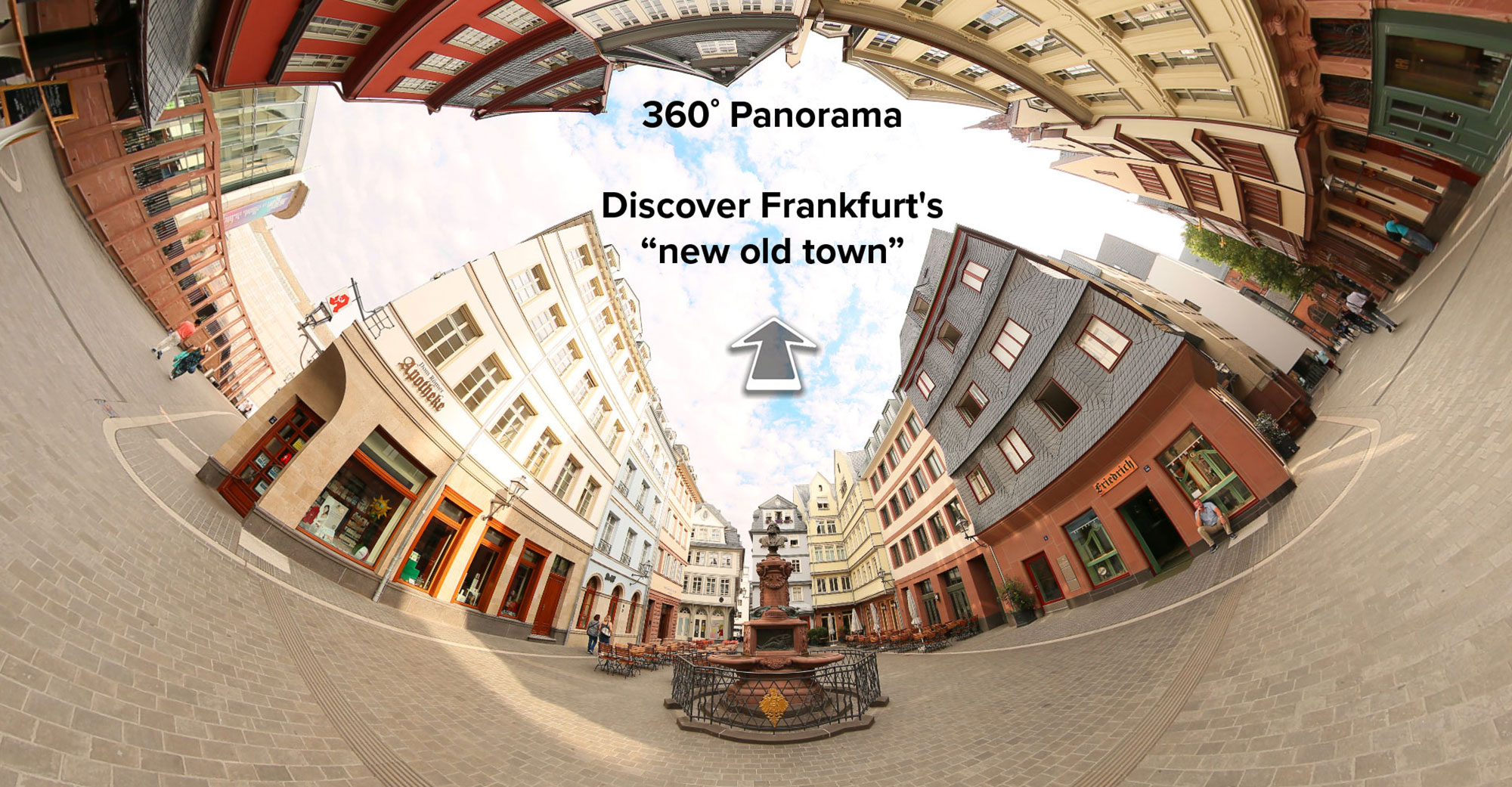 The so-called New Frankfurt Old Town, also known as the DomRömer Quarter, was opened in 2018 after six years of construction work. Over 8,000 tourists now visit the 7,000-square-metre area every day. But the 15 reconstructions and 20 new buildings are not only beautiful facades: some 200 people live in the 35 houses in Frankfurt's new historic centre. Shops, cafés and museums have been set up in some of the houses.
With the friendly support of Torsten Hemke, 3D panorama artist, and Institute for New Media (INM), Frankfurt.