Craftsmanship
Diversity of shapes, colours and know-how: three German manufacturers that inspire people around the globe.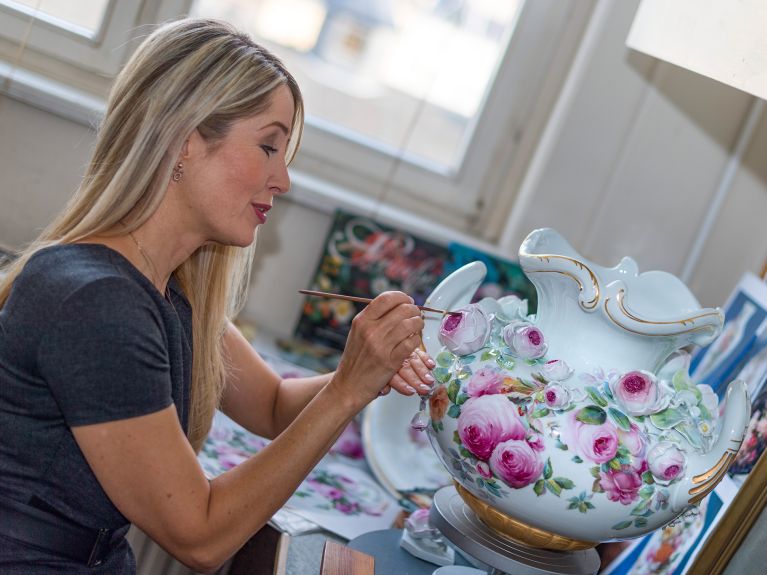 Germany is a modern high-tech and industrial country, but at the same time there are a multitude of tradition-rich factories where great value is attached to genuine handcraft and masterly skill. Here are three of Germany's most prestigious big manufacturers.
Nomos Glashütte - the largest watch manufacturer in Germany
When he visited the workshop of Nomos Glashütte a few years ago, the American writer Gary Shteyngart perceived a "monastic silence". He returned enthusiastic: "At Nomos, the dignity of work is still celebrated", he wrote in a 2017 article for the New Yorker, praising the manufactory in Glashütte, Saxony, as a place of creative production. No other company in Germany manufactures so many watches - and with extremely careful handcraft: it can take several years before a watch is completed.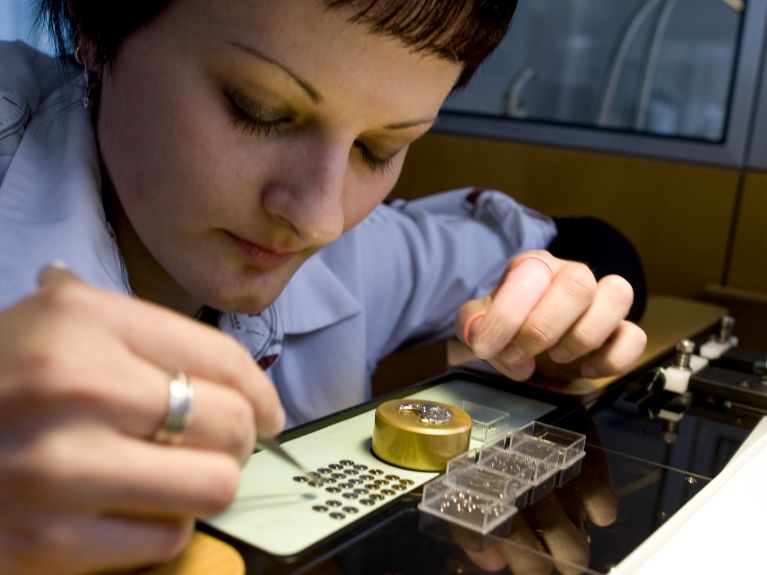 Meissen - the oldest porcelain factory in Europe
Meissen porcelain requires precisely working moulders, embossers with a sense of artistic design, and even Schwerterer, or "sworders". The last are what the specialized painters are called who have been applying by hand the cobalt blue trademark of two crossed swords since 1722 to cups, plates, bowls and much else. The porcelain manufactory was founded in Saxony in 1710. The variety of model forms used by the craftsmen and preserved to a large extent over the centuries is still unique worldwide. The factory's colour laboratory, which continues to produce new hues, is also fit for the future.
Glashütte Lamberts - the world market leader for mouth-blown plate glass
"It's reminiscent of a dance: everyone has to know exactly where his colleague is standing." Robert Christ, general manager of the Glashütte Lamberts, is talking about well-choreographed work performed near blazing heat. Many handholds have to come together before a glowing, soft vitreous mass becomes globally sought-after plate glass. Currently, Glashütte Lamberts, located in the Upper Palatinate, is making glass for the clock faces of the London bell tower Big Ben; Lamberts glass has long been decorating the Cologne Cathedral, New York's Rockefeller Centre and the underground station of the airport in the Chinese city of Shenzhen. There are only two other glassworks producing mouth-blown plate glass, in France and Poland. Unique to Lamberts, however, is the variety of over 5,000 different colours in which its glass is produced.