Hamburg: discover Germany's maritime metropolis
Hamburg belongs on any list of destinations when travelling to Europe. Find out which sights not to miss and what to know about Hamburg's history and culture.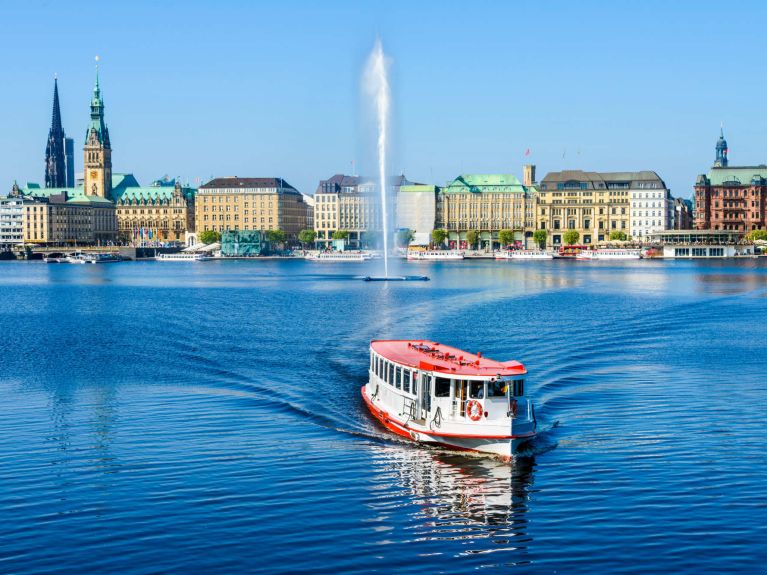 Discover the unique appeal of Hamburg, Germany's ancient trading city. It's a place where you can get to know the culture of North Germany, explore historic buildings and enjoy local cuisine. 
Why is Hamburg so well known? 
Hamburg is famous for its huge and vibrant port, a living symbol of the city's maritime history. The port of Hamburg offers a unique combination of industrial sights and leisure activities.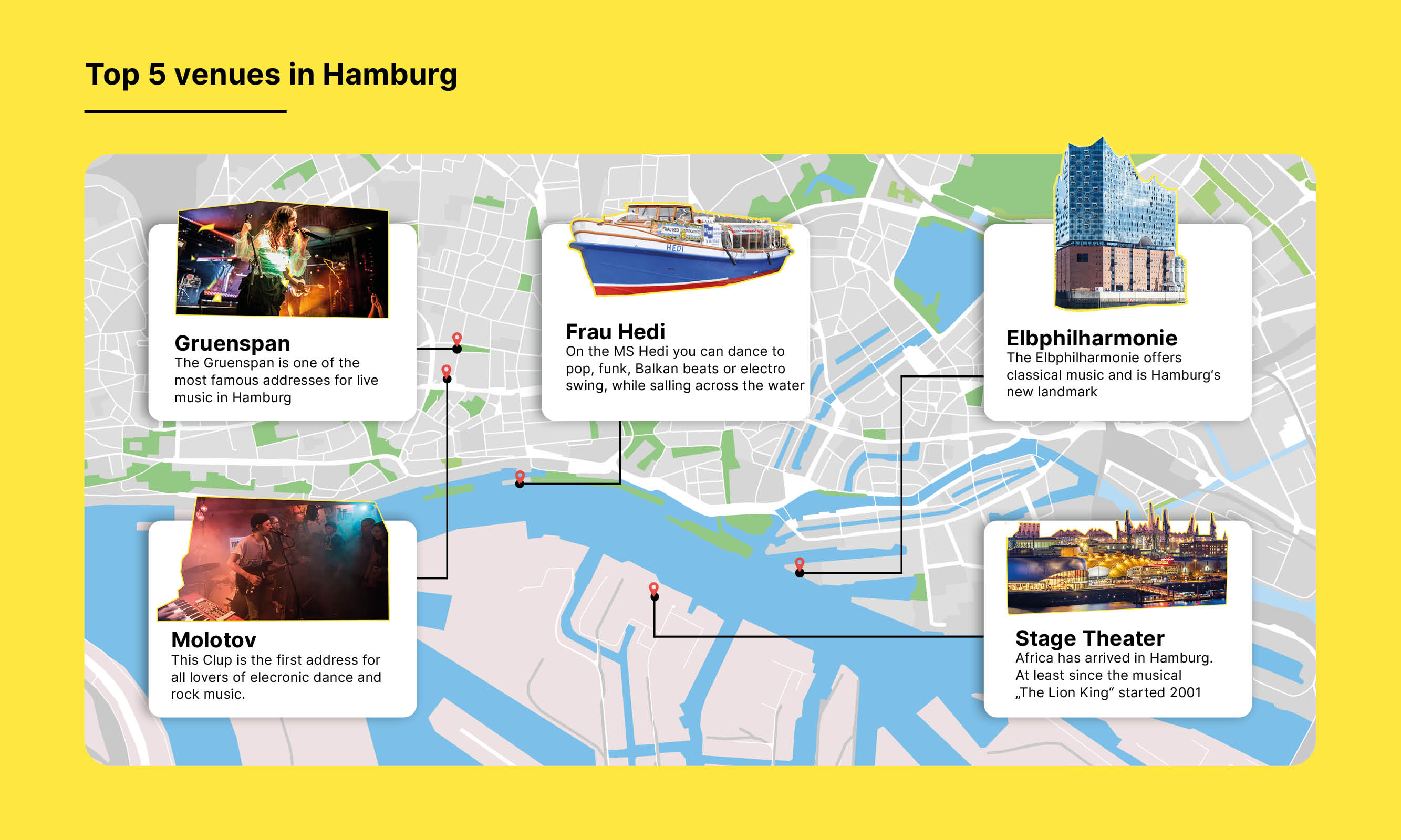 Must-see attractions in Hamburg 
Not far from the port, visitors are tempted in by the Reeperbahn in the St. Pauli district. With dozens of bars and clubs of al shapes and sizes, this legendary street is the heart of Hamburg night-life. But the city isn't only famous for what goes on at night. During the day, explore the Old Town and the Alster. This tributary of the Elbe widens into a large lake right in the middle of the city – the famous "Außenalster". 
Hamburg may not be Europe's most budget-friendly city, but it offers experiences for every taste. There's something for everyone, from the world's largest model railway at Miniatur Wunderland, to harbour tours and going to a concert at the Elbphilharmonie. One of our insider tips is the number 62 ferry, which takes you on a trip around the harbour for the same price as a bus ticket! A few other sights not to miss are the Speicherstadt district, the City Hall and the Hamburg city senate building. 
You should definitely check out HafenCity, one of Europe's largest urban development projects. The district is completely surrounded by canals and includes a remarkable mix of modern architecture, culture and great places to eat and drink. And don't miss an early morning trip to Hamburg's Fish Market: it doesn't get much more traditional than that! 
On a side note, if you're going to spend a little longer in Hamburg, take a trip out to Bremen or Lübeck, Hamburg's Hanseatic neighbours. 
What to eat in Hamburg 
What makes Hamburg's cuisine special is the variety of fish dishes. Our top tip is to try a fish roll at the port , or why not try a plate of "Labskaus", a traditional meal in the city? 
Can you explore Hamburg on foot? 
Yes, absolutely! But be prepared for changeable weather. As the locals say, in Hamburg, you can experience all four seasons in a single day. But don't let that put you off: Hamburg is beautiful whatever the weather.