How Germany holidays
Summer at last! The entire country is in holiday mood. Where Germans are going on holiday and what is most important for them.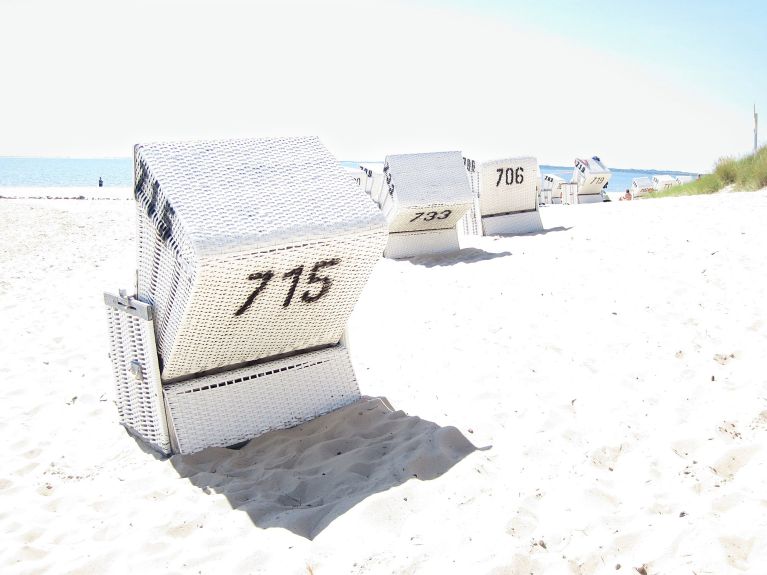 Germany. Holidays are for many Germans the best time of the year. And most Germans carefully plan them already at the beginning of the year. Germans' most popular holiday destination? Quite simple: Germany. Most Germans are drawn to the North Sea or the Baltic Sea, the Alps or the Alpine foothills with their many lakes. But as beautiful as Germany is, so many Germans also travel to other countries that they, after travel champion China, are the nation fondest of travelling in the world.
Sun, sea and beach
Most Germans want to rest and pass their holidays relaxed and comfortable, with lots of sunshine and good food. No wonder then that the beach holiday in a hotel is Germany's most popular sort of vacation.
The most frequent destination of Germans is the Mediterranean. Spain, especially the Balearic island of Mallorca, has been the favourite country of many German holidaymakers for many years, with Italy and Turkey in places two and three. In the summer of 2017, Greece, Croatia and Morocco are also in trend. Families and hiking enthusiasts like spending their holidays in Germany's neighbour Austria.
Cruises in vogue
Germans are enthusiastic cruise-takers. More and more young travellers appreciate the amenities of the floating hotels, with their varied programme of entertainment and shore excursions. According to a statistic of the German Travel Association, more than two million Germans took a cruise in 2016. Every year the booking figures rise to new records.
You can run into German tourists eager to make discoveries in every corner of the earth, but by far the most popular travel destination is the United States. Closely followed by Canada. In Southeast Asia, Germans' favourite holiday country is Thailand.
Discovering cities
Because employees in Germany get long holidays by comparison with those in other countries – 26 to 30 days as a rule – many go on vacation twice a year. Many take advantage of a short holiday to take a city tour. In Germany, the most attractive urban destinations are Berlin, Hamburg and Munich; in the rest of Europe, London, Rome, Vienna, Paris and Prague.
Snow or sun?
In the winter holidays, German travellers divide into two types: winter sports enthusiasts are drawn to Austria's ski slopes, while those who wish to escape the cold tank up on sun on Spain's Canary Islands.
Holiday facts
75 per cent of Germans travel at least once a year
Average duration of travel: 13 days
Employees have 26 to 30 days holiday per year
62 per cent want to relax on holiday; 25 per cent to experience something
One third of German holidaymakers remain in their own country
Most popular travel destinations in Europe: Spain, Italy, Austria and Turkey
Most popular travel destination: the United States
Means of transport: car, 47 per cent; plane, 39 per cent