Captivated by Thai Cong
The interior designer with Vietnamese roots is causing a sensation in German homes.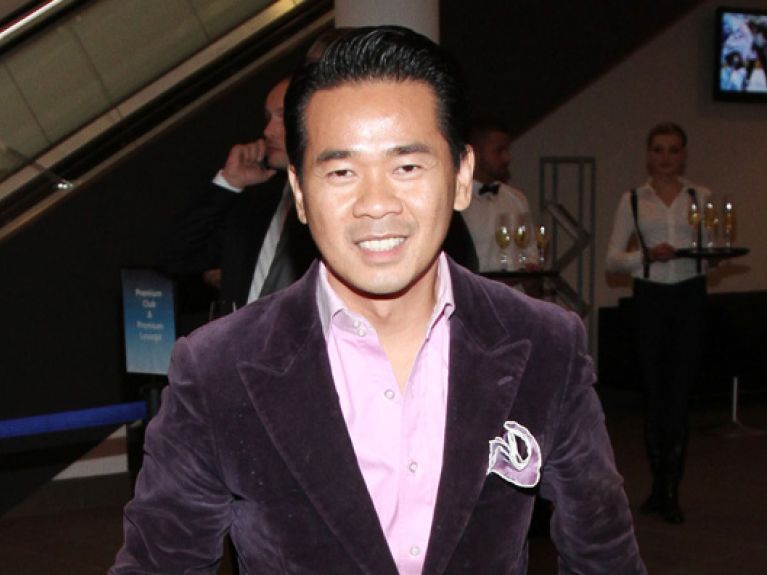 Interior design magazines present his latest ideas. The Frankfurter Allgemeine Zeitung prints full-page 
interviews with him. Luxury hotels employ him. And 
business, sporting and cultural personalities ask him to furnish their homes. Thai Cong is captivating Germany. The Vietnamese-born designer came to Hamburg with his family at the age of ten. Thai Cong Quach – that is his full name – began his career as a fashion designer and photographer until he taught himself interior design. He is now a celebrated "master of dramatic production". 
He sees himself as a "tailor for apartments", because he always focuses on the human being he is working for. 
His style, if he can be said to have only one, is a combination of classical elegance and zeitgeist. However, he 
frequently also works very pragmatically. "If everyone 
always ends up in the kitchen at the end of a party, 
why not build a combined bar and kitchen from the very start?" he asks. "Or a library-bathroom if somebody 
likes reading in the bathtub." Recently, the dyed-in-the-wool native of Hamburg has been increasingly active in his country of origin. He is completing the interior design for a casino in Ho Chi Minh City. Where does he get his ideas? At the age of 17 he was German conjuring champion, which explains the stylised dove in his logo.