Measuring the German soul
72% of Germans sing aloud in the car. This and other remarkable facts have been collected and published in a book by Christian Heynen.
01.03.2017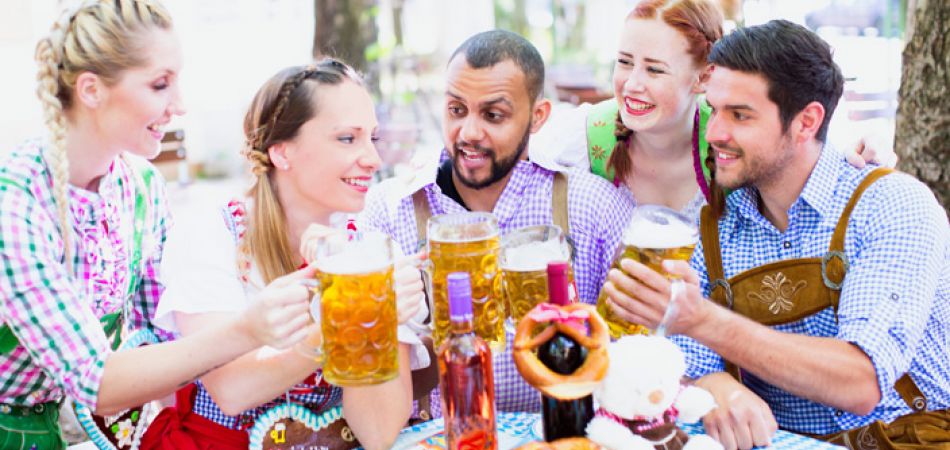 Germany. Facts, facts, facts: there are already enough clichés about the Germans – so author and film-maker Christian Heynen prefers to rely on data and statistics. These say, for example, that Thomas Müller is the most common German name. That's why a few years ago Heynen undertook a journey through Germany, visiting different people with that name. In his documentary "Wer ist Thomas Müller?" (Who is Thomas Müller) he used their stories to get closer to discovering the "average German".
Heynen has now written a book. Entitled "Jeder dritte Deutsche bügelt seine Unterwäsche" (One in Three Germans Iron Their Underwear), it is a humorous attempt at measuring the German soul. Heynen has collected countless facts about the Germans. Not all of them provide meaningful insights, but many bring a smile to your face. Here are ten examples.
One in three Germans cut her own hair.
One in three Germans eat sausages and potato salad on Christmas Eve.
Germany's most popular fast-food dish is the doner kebab sandwich – 400 million pitas filled with meat and salad are sold every year.
One in ten Germans have a tattoo. In the 25 to 35 age group, the figure even rises to one in four.
Germans walk an average of 1.5 kilometres per day.
Approximately 80,000 men in Germany are less than 1.50 metres tall – and 70,000 women are over 1.90 metres in height.
In 1990, 15% of babies in Germany were born out of wedlock; in 2010, the total was 33%.
There were 15,100,000 cars in Germany in 1970 and 44,403,100 in 2015.
There were 605,000 German soldiers in 1902; the total in 2015 was 177,069 (including 19,284 women).
Germany was the first country to introduce daylight saving time – in spring 1916.