The trend to sharing
The global trend to sharing is increasingly popular also in Germany – and is changing entire industries.
20.07.2015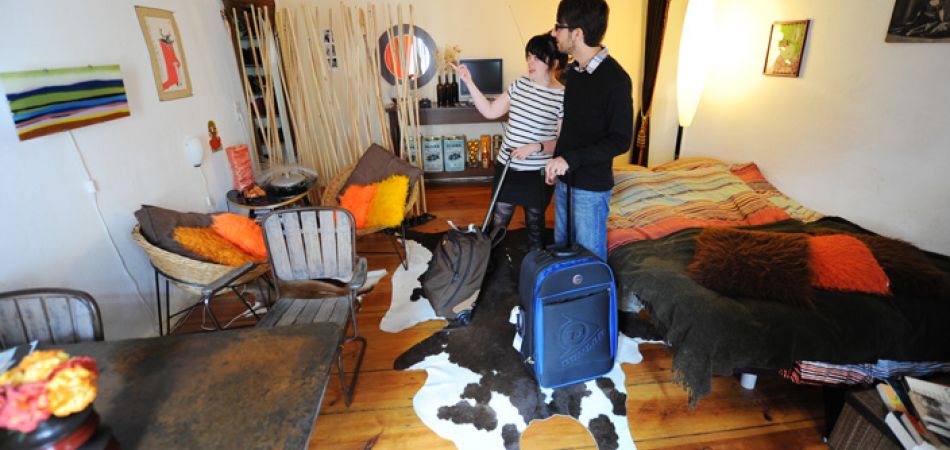 Whether with cars, tools, gardens or cooks, the culture of sharing is becoming increasingly popular in Germany. What began as a social trend in the IT industry has now grown into a new sector of the economy. "This is a global trend, which is making itself felt more and more in Germany", says the organization researcher Ayad Al-Ani.
This "sharing economy" emerged in the 2000s in the IT industry. It was first about sharing computer capacities. Only later did everyday objects come to the fore, whether cars, bicycles, clothes or flats.
It is mainly young people who now make use of convenient loans offered on the Internet. At platforms such as "Clothes Roundabout" they exchange skirts and trousers, spend their holidays "couch surfing" in the rooms of strangers or borrow for a few hours a drill from a neighbour. Many are also animated by the desire to save scarce resources and to act in an ecologically responsible manner.
A new business model
Companies have long been aware of the new trend – for example, car companies have discovered car sharing as a lucrative business model. The Federal Association of Car Sharing speaks of a new "culture of mobility" and observes a growing interest in it on the part of German motorists. At the beginning of 2015, for instance, more than a million participants were already registered with the approximately 150 German car sharing providers. Nationwide, car sharing services are available in 490 cities and towns, 110 more than a year earlier.
"We now have a commercialization of this movement", observes the organization researcher Al-Ani. Instead of a "sharing economy", he says, we should speak of a "rental economy". After all, car sharing companies, taxi services and apartment agencies demand money for their services. Their business models also come into competition with traditional service providers such as taxi companies and hotels.
"This mechanism of sharing is economically and ecologically very interesting", says Al-Ani. After all, you need a percussion drill on the average for only about twenty minutes and in cities cars may be found above all in car parks. "The question", says the organization researcher, with a view to the future, "is whether out of this will come an entire new sector of the economy".