Self-assured migrants
Significant numbers of Poles have been migrating to Germany for around 200 years: a trend that has clear benefits.
Lukas Podolski and Miroslav Klose are two prominent success stories that have been talked about many times: two outstanding football players who were born in Poland but grew up in Germany, and ultimately chalked up one triumph after another with the German eagle emblazoned on their shirts. Both played on Germany's World Cup-winning squad in 2014. So it's hardly surprising that the names Klose and Podolski are frequently cited as examples of successful integration.
"Polonia" in Germany
Podolski and Klose are just two of an estimated two million people who make up Germany's "Polonia" community. A Polish word, this refers to people of Polish origin who are living abroad. At the same time, however, they also symbolise a special "Polish way" of migrating to Germany, as described by the historian Peter Oliver Loew in his book "Wir Unsichtbaren" and by the journalist Emilia Smechowski in "Wir Strebermigranten".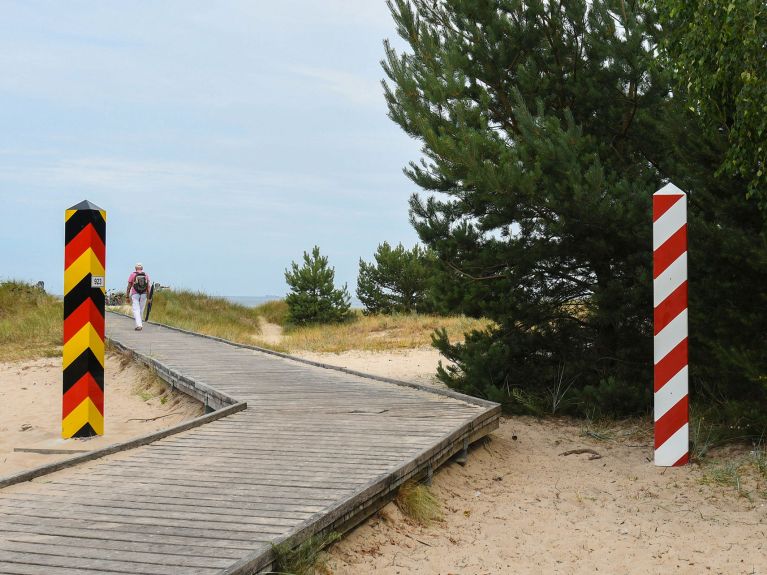 A woman with a male surname
Smechowski could refer to her own biography as an example. Born as Emilka Elżbieta Śmiechowska in the northern Polish province of Pomorskie (Pomerania), she moved to Berlin with her parents when she was five years old. There, Emilka became a prize-winning author, not to mention a young woman named Emilia Smechowski who ended up using the male form of her Polish surname and, in the German version of her name, naturally abandoned those letters that Germans find "unpronounceable", such as an "Ś" or a "Ż". This is also how Mirosław Józef Klose and Łukasz Józef Podolski quickly became known as Miroslav and Lukas, and were later nicknamed simply "Miro" and "Poldi". And how CDU Secretary-General Ziemiak, who was named Paweł when he was born in the western Polish city of Szczecin, became Paul Ziemiak.
"Families of Polish migrants in Germany genuinely tend to make themselves as invisible as possible, even changing their names", confirms the German studies expert and translator Izabella Sellmer from the University of Poznań, who also teaches at the European University Viadrina in Frankfurt/Oder and lives in Berlin with her German husband Sven and her daughter Maja. She has been volunteering in schools and education there for years, and has noticed time and again how quickly a Tomasz can become a Tomas or a Katarzyna can morph into a Katharina. She believes that the "Polish complexes" mentioned by the historian Loew still exist, though she also observes just the opposite: a pronounced yearning for their Polish homeland and a growing patriotic self-assurance.
Pressure brought about by "German feelings of superiority"
Loew has observed something similar. He believes that the eastern enlargement of the EU in 2004 reduced the "pressure [on people with Polish roots in Germany] to adapt that is partly brought about by German feelings of superiority". In actual fact, modern-day Poland is in many areas, and above all in economic terms, an unparalleled success story in Europe. For nearly 20 years, the country has enjoyed a state of permanent boom, with growth rates of up to seven percent. Since joining the EU, its gross domestic product has nearly tripled. And when in January 2020 the state-owned Polish airline LOT announced that it would be taking over the German holiday airline Condor, the country's Prime Minister Mateusz Morawiecki was delighted: "Nowadays, our companies no longer have any complexes."
Things have also changed noticeably in the world of sport, however. The family of Bremen-born tennis player Angelique Kerber is of Polish origin. For her there was never any question about whether to play for Germany, at the Olympic Games for example, despite the fact that she has Polish as well as German citizenship. Nonetheless, the 2018 Wimbledon champion makes no secret of her love of Poland, either. In 2012 she moved close to Poznań, where she trained at the tennis centre run by her grandfather Janusz Rzeźnik. And Polish football fans no longer have to complain about a kind of "Polish powerhouse" in Germany's World Cup team. While global stars and top players like Robert Lewandowski play for Bayern Munich and other top European clubs, it is the Polish eagle that can be seen on their shirts when they appear in the national strip.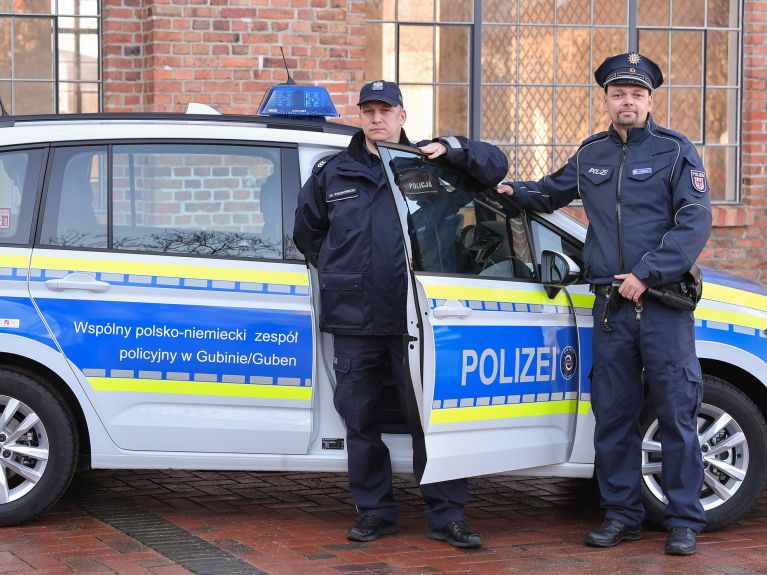 So what can we conclude from this? One thing is clear: on balance, Polish migration to Germany benefits both sides. Loew for example describes the "very extensive migration of Poles to Germany that has been ongoing for nearly 150 years" as having "shaped" relations between the two neighbouring countries, thanks above all to the networks and traditions that have been created in the process. For Germany, he believes that this migration has to this day "considerable advantages because comparatively few problems arise on account of the cultural proximity".
Europe's number one boom economy
In turn, Poland profits because its migrants bring experience, knowledge and money back to their homeland. On the other hand, the migration of highly-qualified workers does have a negative impact. However, this factor is offset by the fact that Poland – thanks in part to German support – has been able to take full advantage of the opportunities of joining the EU. It is therefore likely to be only a question of time before the citizens of Europe's number one boom economy are able to shrug off the last of their obsolete "complexes". And when they do, the most popular Polish baby names of recent years, Zuzanna and Antoni, are sure to be heard more frequently in Germany, too. This will certainly enrich the soundscape in German classrooms.