Events in Germany
Whether you enjoy music and theater or prefer to go to a festival or a fair - you're sure to find the right thing somewhere in Germany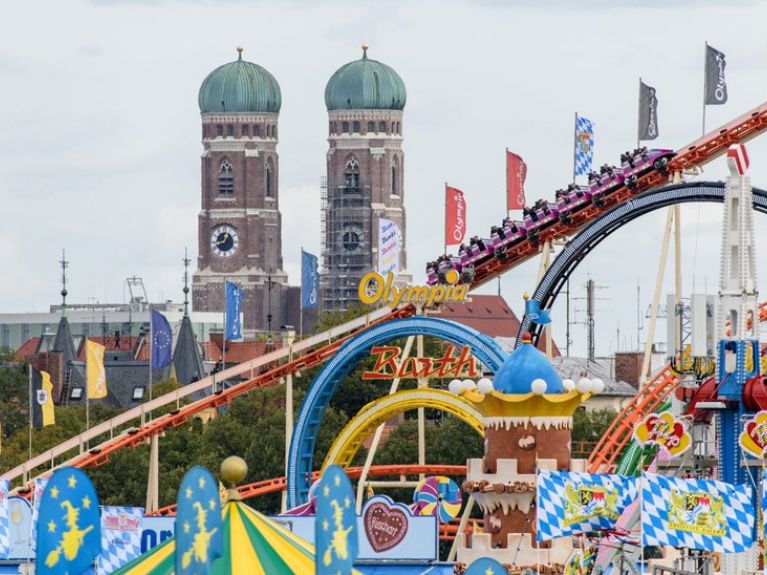 Ludwig van Beethoven's passionate compositions have revolutionized the world of music. Bonn, the city of his birth, reminds us of this heritage each fall during the Beethoven Festival. Stars and talented newcomers present his masterpieces classically as well as playfully in swing or jazz style. The program also includes exhibitions, readings, films and debut performances of commissioned work.
A showcase for music, theater, dance, literature, art and film: the Berlin Festspiele enrich the cultural scene of Germany's capital with festivals, special program events and exhibitions. The "Festspiele" are sponsored by the representative of the Federal Government for Culture and the Media as a forum for artists from all over the world.
Inspiration for hobby gardeners and urban planners alike: Every two years, the German Horticultural Show (BUGA) presents new ideas on gardening and how to create places of relaxation in green spaces. In Germany, gardening shows go back to the 18th century, when such explorers as Alexander von Humboldt brought newly discovered plants home with them from their expeditions.
Globetrotters and tourism experts hunting for treasure: Each year, the International Tourism Show (ITB) in Berlin awakens desires to travel to far-away places and experience new adventures. The leading tradeshow for the international travel industry features holiday destinations and tour operators from all around the world. Tourism industry experts talk about the travel trends of tomorrow at the accompanying conference.
Cast off the lines! The "Kieler Woche" is the largest sailing event in the world as well as the largest summer festival in northern Europe. First held in 1882, the races and regattas are still the absolute highlight of this annual spectacle, which takes place in June every year.
"O'zapft is!" This phrase, which means "the keg has been tapped", announces the traditional tapping of the first beer keg on Therese's Green (Theresienwiese) in Munich each year, the venue of Oktoberfest, the largest public festival in the world. During the following two weeks, millions of visitors celebrate the lively event and gulp down liter after liter of beer. If you can't get there in person, you can pay a virtual visit to the fest at the "Website zur Wiesn".