Ludwigshafen – Cosmopolitan City on the Rhine
Mayors reveal their insider tips in the deutschland.de series "My city". Part 21: Mayor Dr Eva Lohse from Ludwigshafen.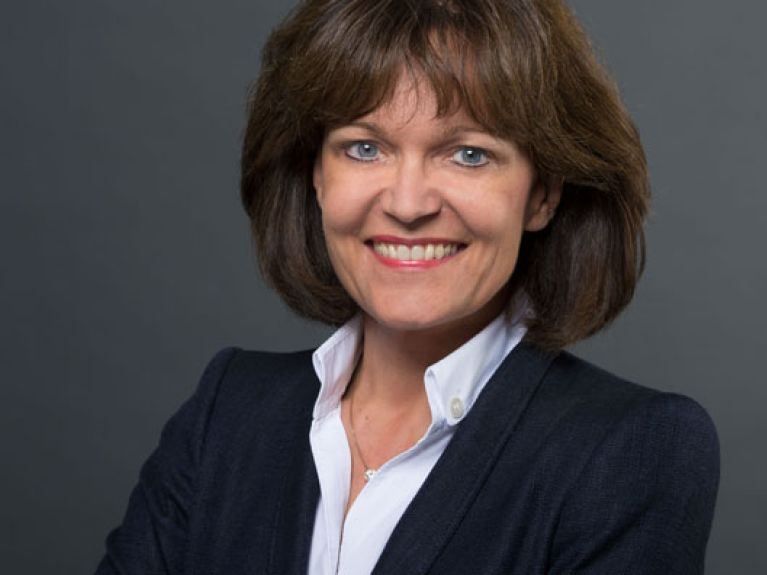 Mayor Lohse, what is special about your city?
Ludwigshafen was the only city to be successfully established in Germany's interior in the nineteenth century. And you still notice this today: we are a young, modern and cosmopolitan city.
What do you see when you look out of your office window?
My office is situated on the 15th floor of the town hall and has windows on three sides. From there I have views of Ludwigshafen city centre, the Rhine and the neighbouring city of Mannheim on the other side of the river. When the weather is good, I can see all the way across the Rhine plain.
Where in your city do you most like to spend your time?
On the banks of the Rhine.
Which of your city's personalities do you value most?
Helmut Kohl. There is virtually no-one who has done so much for German unity and European unification.
What would you like to show tourists?
The Parkinsel in the Rhine. It is a place of almost fairy-tale charm in the heart of the big city. Anyone who goes there always wants to return.
Where can visitors best get to know the people of your city?
Whenever the people of Ludwigshafen celebrate amongst themselves and with their guests. There are plenty of such opportunities, for instance during the Festival of German Films in the second half of June.
And where do you most like to spend your vacations?
In the Mediterranean.
The city of Ludwigshafen will be hosting the central launch of the German-wide Week of Brotherhood from 6 to 9 March 2015
www.deutscher-koordinierungsrat.de/wdb-service-2015