Regions of Germany
From the coast to the Alpine foothills, from Saxony to the Saarland, these links inform you about destinations for trips and outings.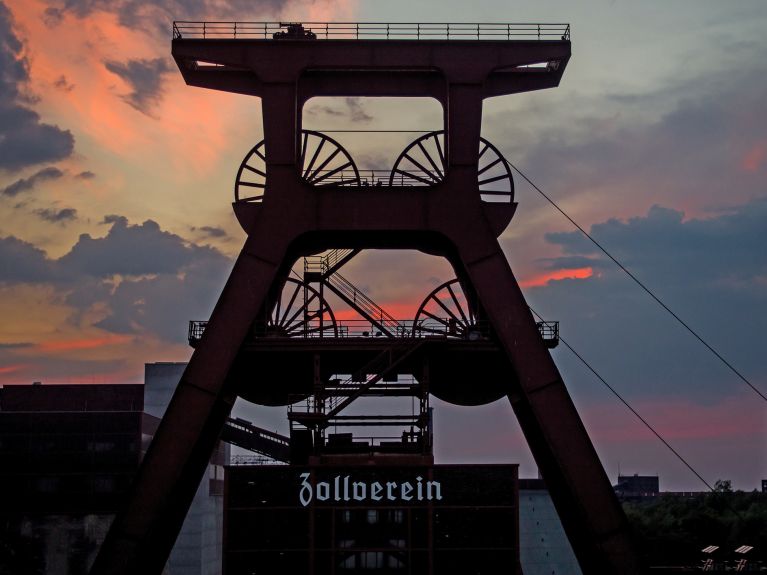 L'Europe du Nord-Ouest est considérée comme le berceau de la révolution industrielle, celui qui transforma l'économie et la société et qui compte parmi les dates clés de l'histoire universelle. Les initiateurs du projet « European Route of Industrial Heritage » (ERIH) souhaitent mettre l'accent sur cet héritage européen commun : le site Internet en trois langues vous guide vers les monuments industriels en Grande-Bretagne, en Allemagne et aux Pays-Bas.
De majestueuses montagnes, de magnifiques paysages domestiqués et une absolue tranquillité : pour s'assurer que les Alpes restent telles quelles pour les générations futures, la Commission Internationale Pour La Protection Des Alpes (CIPRA) s'engage pour la protection durable des montagnes. L'objectif est de prendre en compte les intérêts de tous les Etats alpins.
La région de la Ruhr s'étend de l'Altrhein à Xanten à l'ouest à Hamm à la frontière de la Westphalie orientale à l'est. Jusqu'au milieu du 20e siècle, le « bassin de la Ruhr » était marqué par l'exploitation minière et les usines sidérurgiques – aujourd'hui, la culture donne à cette région métropolitaine un nouveau visage. Cette agglomération urbaine dévoile son héritage historique sur la « route de la culture industrielle ».