Open house 
for books 
and readers
Michal Zamir's Hebrew Library provides a new meeting place for Israelis in Berlin.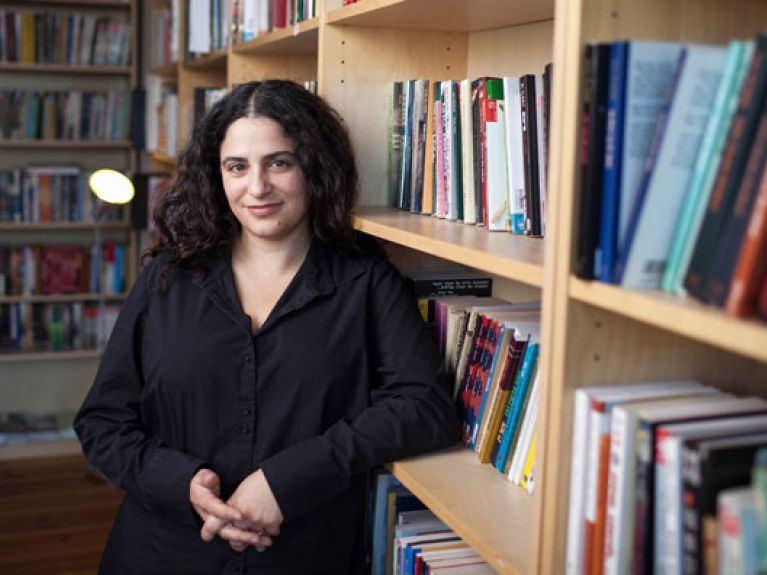 COFFEE, CAKE, CULTURE. When the new Working Holiday Programme planned by the German and Israeli governments gets going, things will perhaps be even more lively than they have been in Michal Zamir's Berlin flat. 
The programme envisages it becoming even easier than before for young Israelis to stay in Germany. They would certainly fit the target group of Michal Zamir's project Ha-Sifriya ha-ivrit be-Berlin (Hebrew Library Berlin), a meeting place for Israelis in the German capital. Until now, the meetings have been once a month for coffee and cake in the artist's private library – with shelves containing 2,500 books. In addition to this, she organizes regular concerts and readings – for example, in spring with Fania Oz Salzberger and Assaf Gavron, author and singer-songwriter from the Israeli cult group The Mouth and Foot. Michal Zamir has lived with her family in Berlin for almost five years, because she finds the city so "multicultural, cool and vibrant" – something to which she meanwhile contributes a lot herself. And now she has good prospects of finding a new and larger venue in the city's Wedding district.