Reporting together on the World Games
A team of journalists with disabilities is also reporting on the Special Olympics World Games 2023 in Berlin.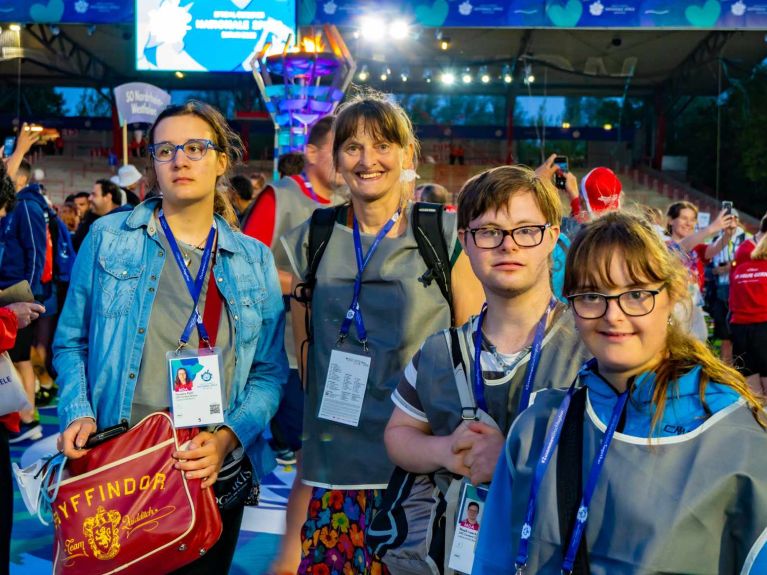 With a bit of luck, Patrick Loppnow will have the chance to interview Dirk Nowitzki. Or Philipp Lahm. Or Katarina Witt. "That of course would be a really big deal," enthuses the 40-year-old. The three sports stars are among the supporters of the Special Olympics World Games 2023 in Berlin. Loppnow will be there as one of the members of an inclusive team of journalists with physical and intellectual disabilities who will be reporting on the Games.
They will be accompanied by their carers and by journalists. "I'm excited about seeing all the many people from around the world," says Loppnow, who is in a wheelchair and has minor intellectual disabilities. "It will be a big challenge, but I'm also really looking forward to it." For the first time, the Special Olympics World Games will be taking place in Germany in 2023.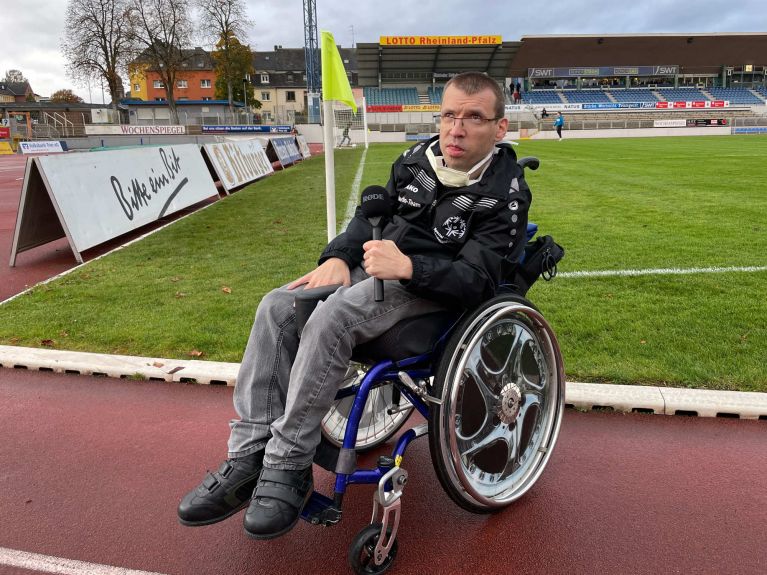 The inclusive team of journalists for the Games has 33 members. They are from inclusive media projects run by the initiatives Lebenshilfe Berlin, Lebenshilfe Trier, Förderbande Berlin and Special Olympics Germany. For many years, Loppnow has been a member of the inclusive Tacheles media team at Lebenshilfe Trier, which is also supported by the charity Aktion Mensch. "Patrick is one of our most experienced reporters," explains the journalist and Tacheles head Lucas Blasius, who will be accompanying and supporting Loppnow during his time in Berlin. "Of course, he needs a bit of support occasionally, but generally we are keen to give our members as much freedom as possible when it comes to shaping their ideas."
Inclusion is a matter of teamwork
That is also important to Nadja Bossmann, who will be heading the inclusive team of journalists for the Special Olympics World Games 2023. "I see my job as being to support my disabled colleagues wherever they wish to be supported. Like with finding a topic, structuring articles or film material, proofreading or coming up with a good headline." The reporters can pick topics themselves and are not under pressure to deliver something every day. "If they want, they can work on just one major topic throughout the Games." In any case, it is not only the sporting events that are the focus - background stories are also planned, such as about "How barrier-free is Berlin?".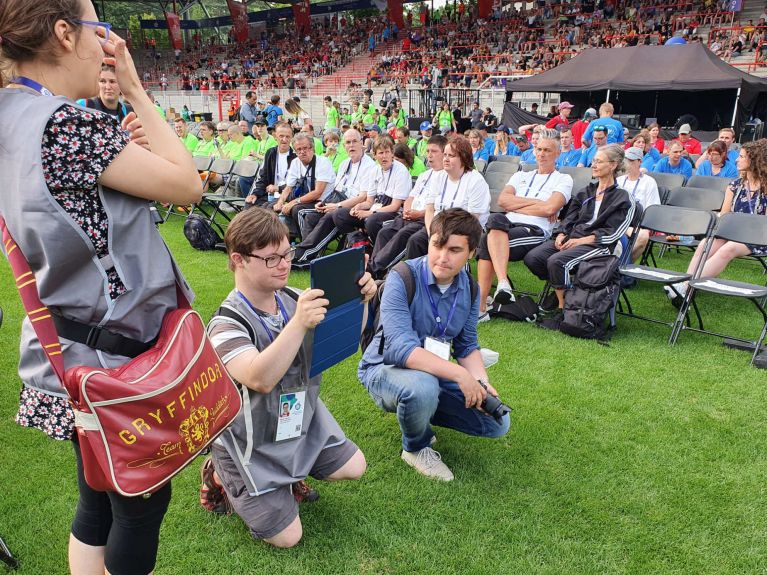 As far as Lucas Blasius is concerned, the inclusive team of journalists is also an opportunity to change the way society views people with intellectual disabilities. "Someone like Patrick Loppnow may sometimes take a bit longer to grasp things. On the other hand, he has strengths in other areas. As long as the team members support one another, these disabilities play only a minor role. That is exactly what inclusion can and should achieve."