Into the cool water
Rough seas, tranquil rivers, streams and lakes – bodies of water in Germany are paradises for water sports fans. Four trends.
26.06.2017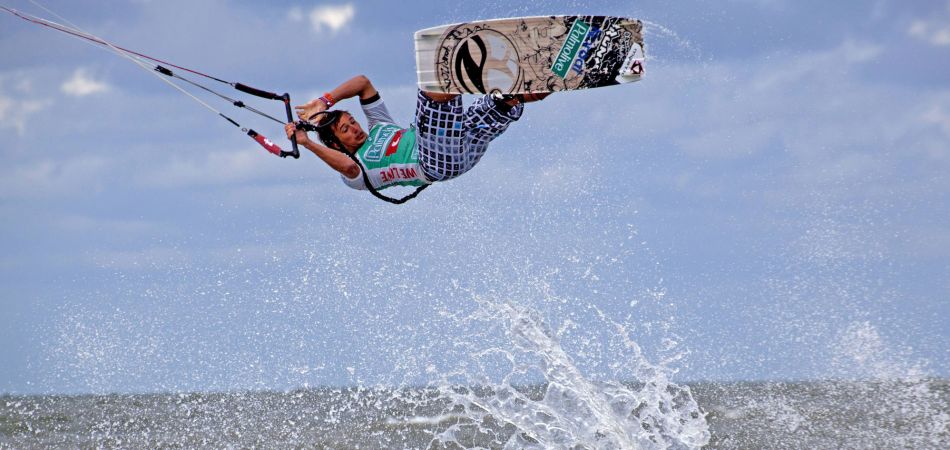 Germany. The waves off Westerland are steep and unpredictable. From 27 June to 2 July, this guarantees action at the Kitesurf-Cup auf der Nordseeinsel Sylt (Kitesurf Cup on the North Sea Island of Sylt) – thanks too to the freestyle and kitesurf champions who compete in the German far north. For other types of trend sports, calm waters such as lakes and rivers are more suitable.
Kite surfing
Adepts who glide safely over the waves on their boards and stunt kites, catapulting themselves into the air with a cool "loaded jump", are real eye-catchers in the Ruhr region. In all of this, a stiff breeze is crucial; without wind, the doldrums threaten even the most cunning kite surfer. The best way to train for these sports is therefore to go to the North Sea or the Baltic Sea; in addition to Sylt, the islands of Rügen and Fehmarn, or Sankt Peter-Ording in North Frisia, are the most popular kite spots in Germany. Further to the south, water sport fans are drawn to the somewhat calmer Altmühlsee.
Stand-up paddling
On the Altmühlsee and many other German lakes, water rats have been able to try out another balancing act for several years: Stand-up paddling (SUP). Like fishermen in Polynesia, the sportsmen and women stand on a surfboard and paddle through lakes, rivers, streams and, on windless days, even on the sea. Thanks to the upright position, they can fill their eyes with the surroundings, not only in secluded nature but also in cities such as Frankfurt am Main, Hamburg and Bremen.
The islands of Sylt, Rügen and Fehmarn  are the most popular kite spots in Germany.
Canyoning
Equally magnificent panoramas, and considerably more risk, are offered by a combination of water and mountain sports known as "canyoning". Here there is usually only one way, but many methods: by climbing, sliding, abseiling, swimming or diving, the adventurers arrive from the top to the bottom of canyons. Team spirit, the right technique and local knowledge minimize the dangers. There are spectacular tours in, for example, the Allgäu.
Diving
There are no corals to see, but remnants of open-pit mining, wrecks and a lively underwater world: Deutschlands Seen (Germany's lakes) invite beginners and old hands alike to take part in diving. The water is colder than in Asia or the Red Sea, but often crystal clear. Lake Stechlin near Berlin attracts visitors with magical light effects, Lake Messinghausener in the Sauerland region with gigantic steep cliffs. So, into the cool water with you!