Doing good with every purchase
The Landmarks in the Land of Ideas competition is organised every year by the Germany – Land of Ideas initiative to honour projects that deliver innovative answers to questions that affect society. For example, ideas for sustainability and social commitment when buying food:
Marktschwärmer: Shake hands with your farmer
Conveniently order fruit, vegetables and meat online and pick them up at the weekly pop-up farmers' market around the corner – that is the principle behind Marktschwärmer ('market enthusiast'). The Berlin start-up's online platform opens up new sales channels for producers and gives consumers access to fresh, regional products – without long journeys or binding subscriptions. But the best thing is the personal contact when the produce is picked up: Marktschwärmer brings together farmers and consumers, two groups that are becoming increasingly estranged by the anonymity of the food industry, and builds a bridge between town and country.
Beeming Box: Buying vegetables and doing good
Regionally produced fruit and vegetables delivered right to people's doors in crates - that has been done for a long time. But with the organic foods of Beeming Box, consumers can now also do a good deed without added costs: with every online purchase of a box of fruit or vegetables as part of a subscription, 10 to 20 percent of the sales price is automatically donated to a regional aid project of the person's choosing Thus the social start-up enables small and underfinanced associations and initiatives, in particular, to generate additional income for their nonprofit work.
College Curries: Smart and spicy
An Indian woman's request for donations for her daughter's studies gave the founders of College Curries a business idea: why not sell curry seasonings that Indian housewives traditionally produce in great variety – and thereby finance their children's university education? No sooner said than done. College Curries now sells two spice blends produced in Germany according to Indian family recipes, online and through retailers. Two young people are already able to study from part of the proceeds. The start-up brings authentic curries into German kitchens, promotes education in India – and connects different worlds in the process.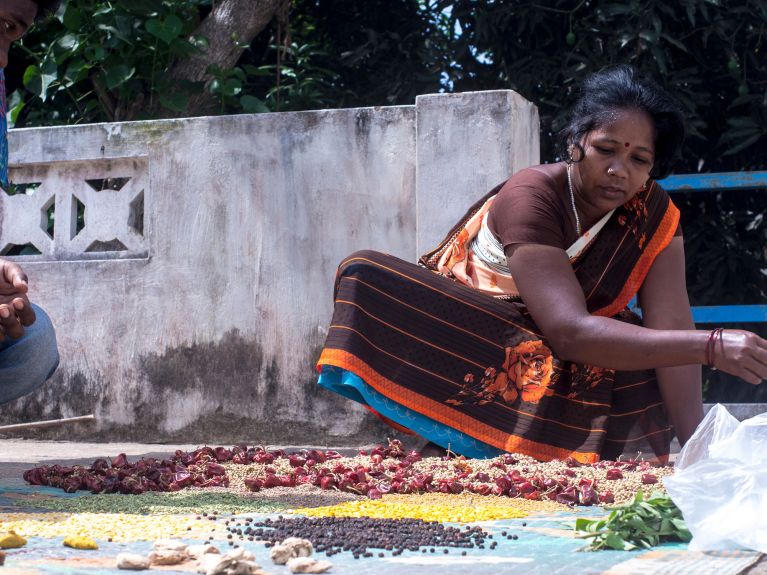 Landpack: Straw instead of styrofoam
Online trading is booming - and the mountains of rubbish are growing along with it. Landpack has developed an ecologically correct packaging alternative. The start-up turns straw into money while simultaneously doing something for the environment: after the grain is threshed the stalks are no longer used as littering for stalls or ploughed into the ground, but mechanically processed into moulded parts. The result: a packaging box made of straw that can be disposed of in the compost heap! The natural material is moisture-regulating and odourless, and insulates as well as stryofoam, but no environmentally harmful mineral oils are needed in production - the ideal packaging for sensitive food.