Ten Ways to Get Paid for Traveling to Germany
Coming to Germany is on your bucket list, always has been. But the price of travel is high and getting higher. How can you afford the trip? And how can you pay for food, accommodation, and travel once you get there?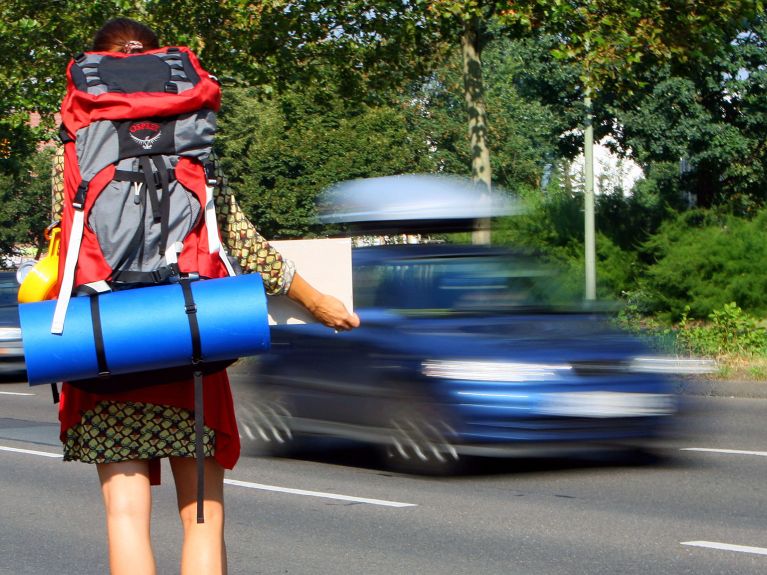 Become an Au Pair
Travel plus children plus a host family to help you through the culture shock and the paperwork?  Yes please!  The perks of coming to Germany as an au pair are manyfold, not the least of which are that you will get to learn about German culture as a tourist and as the member of a German family. If you're lucky, your host family just might take you on vacation with them too.
Read the first-hand stories of people who have come to Germany as au pairs here. Find out how to get started finding a placement here and here.
Become an English Teacher
If you have strong English skills, teaching others those skills might be your best bet to get paid for living in and exploring a Germany city. You might not even need any extra qualifications.
Find out how to get a job teaching at an international school here or about how to get a job at a language school here. Or read about what it was like to do just that for one Hamburg transplant here.
WWOOF
WWOOF stands for "World Wide Opportunities on Organic Farms." It is a network—in Germany a charity that requires a small membership fee to join—that connects farmers with people looking for farm work with a side of room and board. Stays at farms can last anywhere from a weekend to several years, depending on the needs of both parties. While WWOOFers usually don't get paid outright, having a place to sleep, something to eat, and locals to help you get acclimated can help you make a trip to Germany happen.
Find out more on the WWOOF website.
Volunteer
OK, so this option might not get you paid, but many volunteer positions do include accommodations. If you are on a tight budget that support can be the difference between making a trip to Germany happen and staying at home. 
You can do a Voluntary Social Year, volunteer at a vineyard, or apply at one of these volunteer organizations.  Or start by reading the Young Germany Guide to Volunteering in Germany.
Become a Writer and/or Photographer
While guidebook writing is a lot less romantic and wonderful than you might imagine (expect: long hours, tight deadlines, and editors who want writers already living in the destination city), but why not follow your dream?  Better yet, employ yourself by monetizing your travel blog or try your hand at becoming the next Goethe or Hemingway.
Photography is an art that can take years to master, but if it your career of choice (and particularly if you can combine it with writing skills), it can also help you make your travel plans pay.  Not only can you sell travel photographs to a stock photography company, you can offer coverage of weddings or portrait services in your destination of choice.
Become a Freelancer
If you have a job (or jobs, as is often the case with freelancers) that doesn't require your presence in an office, then you can live anywhere while doing the work with which you're already familiar. More and more businesses are open to hiring talent that they communicate with through Skype and email, and that kind of flexibility can make your travel plans a reality without disrupting your career or cashflow.
Become a Tour Guide
Adopt a new German city as your home and earn money by sharing your passion and knowledge with other visitors.  It sounds like a dream, and finding tour guide work in Germany can be difficult. There are hundreds of professional tour guides in Berlin alone—it is a competitive market.
Many guides operate on a freelance or self-employed basis, but there the problem is finding customers.  Start with a Google search of "tour guide job + your destination city" to find out if there are companies that are hiring.  If there aren't, you could always think about starting your own business.  Viator has a list of professional tour guides throughout Germany here, and adding your profile to their service could be the first step in your journey to becoming a tour guide in Germany.
Become a Flight Attendant
This option is one of the most complicated—becoming a flight attendant is a long-term career choice that you probably won't want to make lightly.  First, learn a little bit about what the career entails and what you can expect from the job here.  If you decide to take this route, you can expect a lot of travel—and not just to Germany—in your future.
Work for a Cruise Line
On Germany's many rivers you will find just as many cruise ships, ferrying passengers past castles and fortresses and dropping them off for a few hours at popular cities.  If you are already set up in Germany but want to travel more, working on one of these ships is the perfect way to pay for your travel within the country.  To get you started in your search, this website offers a job search.
Get a Scholarship
If study and travel are two of your long-term goals, why not combine them by studying in the country you've always dreamed of visiting?  German universities are know for being cheaper than those in, for example, the United States, and the DAAD offers scholarships for foreign students interested in studying in Germany.  For more options, check out the Young Germany Guide to Financing Your Studies With a Scholarship here.