"Art doesn't just drop from the clouds into the museum"
It is now 20 years since the Washington Principles were formulated covering art stolen by the Nazis being returned to its rightful owners. The Board of the German Lost Art Foundation take stock.
Christina Iglhaut / 27.11.2018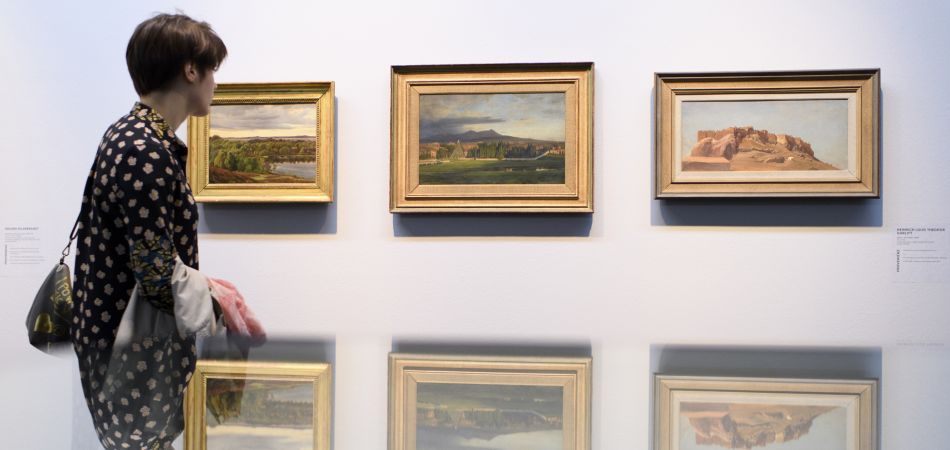 28 February 2012: Customs inspectors search the Munich flat of art collector Cornelius Gurlitt. They find artworks thought lost by Monet, Liebermann, Chagall, and Picasso both there and later in his house in Salzburg. A total of more than 1,500 works, many of them of dubious provenance. They originated in Gurlitt's father's estate and the suspicion was that they were pictures illegally acquired in the days of the Third Reich. The case put provenance research, meaning investigating the origins of artworks, firmly in the public limelight.
The public interest was new, but the problem was known: The term "Nazi confiscated art" covers all artworks that the Nazis stole or blackmailed from Jewish owners. By the end of the Second World War, there were more than 600,000 such cultural assets. Many of the owners and heirs have still not been identified. Exactly 20 years ago, 44 countries, 12 NGOs and the Vatican therefore agreed in Washington to search for the rightful heirs of these objects and find fair solutions to the problem. The "Washington Principles" have since formed the basis of how this kind of looted art gets treated.
Two decades later to mark the anniversary an international specialist conference is taking place in Berlin, "20 Years of the Washington Principles. Paths to the Future". The German Lost Art Foundation intends to jointly take stock. What has been achieved? What needs to be improved? Board member Professor Gilbert Lupfer answers the key questions on the topic.
Professor Lupfer, what value do the Washington Principles have for society today?
Sadly, there are very few Holocaust survivors still alive who can narrate their experiences. I do believe that artworks and other cultural assets can to a certain extent assume that role – assuming you let them speak. If, for example, a work seized from a Jewish owner in 1938 is restituted, meaning returned to its rightful owner, before being re-acquired by a museum, where it is however simply labelled "acquired: 2015", then the painting remains "only" a painting. The dramatic stories behind its appropriation do not end simply because the last witness to what happened has. They live on, among the victim's families and heirs. We owe it to them to research the historical truth and visualise it.
The Washington Principles have existed for 20 years now – are they a success story?
I would subdivide those 20 years in Germany into different segments. Until 2008, provenance research only made minor progress. There was an initially small working party of provenance researchers, the Lost Art database and the Magdeburg Coordination Office. However, there was not yet an effective instrument to support museums and libraries in their research either financially or with devices. And then in 2008 the Advisory Commission on Provenance Research was established in Berlin. From that point onwards, research picked up speed. Then, in late 2013, the Gurlitt case became public knowledge. It highlighted that the consequences of Nazi art looting involved not only public institutions, but also private collectors and art dealers. In 2015, the German Lost Art Foundation was founded. Today, we are able to support provenance research in a very big way and to offer advice. Our institution is quite unique the world over.
How important is it for museum visitors to know what history a picture has?
It often gets underestimated how strong public interest is in provenance research. People don't just want to enjoy art, they also want to hear something about its origins. Art objects, after all, don't simply fall out of the sky and into museums. Last weekend I went to a show at Gropius-Bau in Berlin, which presents the current status on research into the Gurlitt collection – seldom have I seen so long a queue of visitors.
How can museums address the history? Should they all host exhibitions on this topic?
It can be done on a far smaller scale, of course. It would make sense if the labels or the audio guides in the museums were to offer the corresponding information. The information given on a work's origins are often not satisfactory. This is gradually changing now: The idea must be not only to identify stolen artworks and give them back to their rightful owners, but also to visualise the history of the work and the path it has travelled.
What hurdles need to be overcome in the next 20 years?
One key is digitisation. A museum's holdings should always be catalogued digitally and it must be possible to research the content online. That's not always the case and a major logistical challenge for the museums. Moreover, we're at this minute working on a new research database where we want to bundle the results of provenance research projects. This will hopefully create an even better global network. I believe our main task, however, will be to pass on the intentions of the Washington Principles to the next generation. A country has no future if it does not concern itself with its past.
Joint Declaration Concerning the Implementation of the Washington Principles from 1998