24.10.2017
A cruise for peace
This journey broadens horizons: the experience of students on board the 'floating peace university'.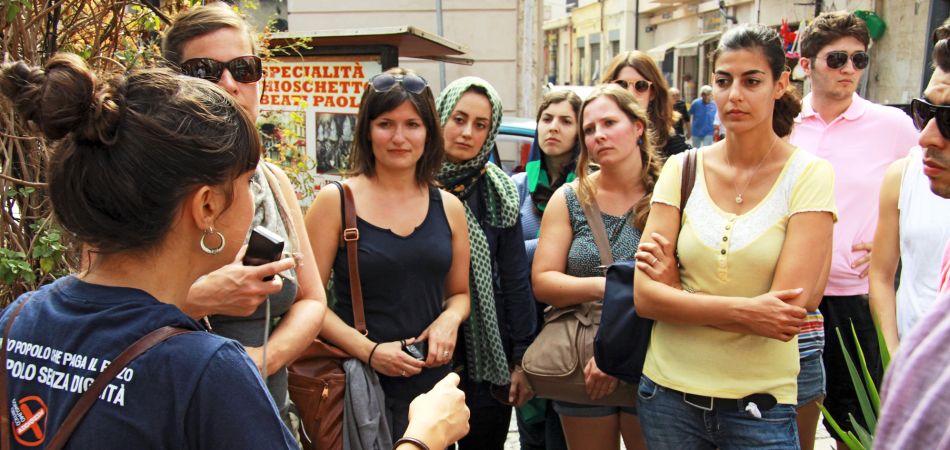 What is the idea behind the Peace Boat voyages?
A passenger ship is an unusual place for discussions about human rights and global conflicts. But the concept of the Japanese non-governmental organization (NGO) Peace Boat has been a success since 1983: the ship sails to former and current conflict regions. The participants in the programme visit memorial sites and meet with journalists and NGO representatives who are engaged in conflict management, migration and human rights.
The voyages regularly include students from Tübingen University who take part in the Peace Boat's International Student Programme.
How are the journeys planned?
The Berghof Foundation organizes a seminar and journey in cooperation with Tübingen University and Peace Boat. The students help to shape the programme, arrange talks with activists, NGO representatives and politicians. "On board the ship there is a peace education and dialogue programme," says Dagmar Nolden, project manager with the Berghof Foundation. "The students give a presentation on the topic of dealing with the past in Germany with discussions for all passengers – especially paying guests from around the world."
What are the ship's destinations?
The boat stops at ports between the Middle East and Portugal. "On our most recent voyage we met with representatives of the left-wing party Syriza in Athens," says Ms Nolden. "After that we were invited to visit the group of feminist activists Anima in Montenegro, the women's rights organization Desa in Dubrovnik, the anti-Mafia organisation Libera in Naples, and the International Catalan Institute for Peace in Barcelona."
How do the participants benefit from the experience?
The encounters with people who have experienced conflicts and wars broadens the students' academic horizons. This experience is very enriching.
More informationen on Peace Boat