Allies lash out at Trump ahead of G7 summit
The governments of Germany and France have taken a harsh line against the US president.
08.06.2018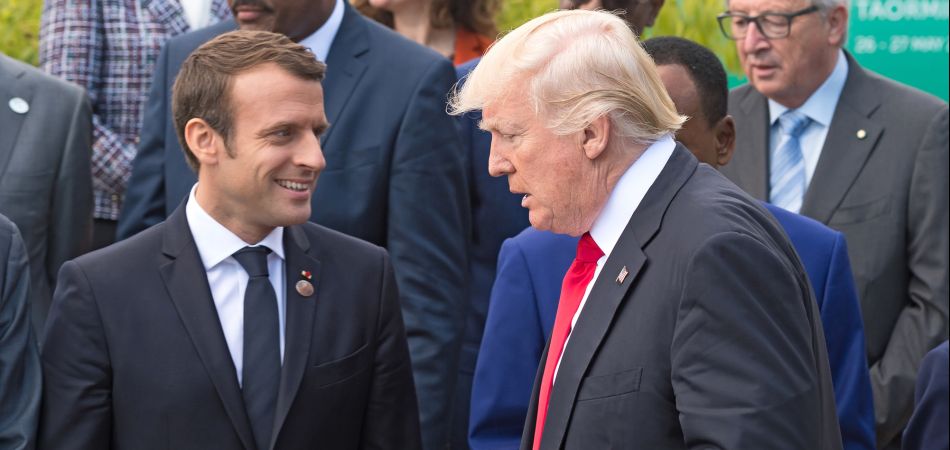 Nothing US President Donald Trump is doing will "make the world better, safer, or more peaceful," German Foreign Minister Heiko Maas told the daily Süddeutsche Zeitung on Friday.
Up until now, the German government has largely adopted a policy of quiet disapproval in Trump's direction, but Maas broke the silence ahead of the G7 summit in Canada, which begins Friday.
"We cannot look away," said Maas. "He knows that what he is doing is of direct detriment to Europe."
The top German diplomat specifically referenced Trump's decision to withdraw from the Iran nuclear deal, the Paris climate accords, and the imposition of tariffs on steel and aluminum as unfathomable measures to take against his nation's closest allies.
In the interview, Maas offered insight into Berlin's strategy to deal with its changing relationship with Washington: "The only answer to 'America First,' is 'Europe United.'"
However, Maas also warned that Europe should not adopt an adversarial attitude towards the United States as a whole.
"What Donald Trump is doing isn't exactly celebrated across the US," he said. "We have to remain in contact with civil society."
Maas also highlighted the need for European nations to seek other allies as their relationship with Washington deteriorates, particularly with natios that "wish to hold to the multilateral world order."
These sentiments were echoed by his boss, German Chancellor Angela Merkel, when asked on Wednesday how she would deal with Trump in Canada.
"It doesn't make sense to arbitrarily patch up our differences," she said.
Macron: Europe will not be intimidated
The German government was not the only ally to lash out at the US president before the Canada meeting. French President Emmanuel Macron, who has tried to be friendly with Trump in the past, has recently shifted to a tougher line against the White House. Signaling that his allies would not be intimated, Macron made it clear that the other six countries at G7 meeting would gladly sign deal without Trump.
"The American President may not mind being isolated," Macron wrote on Twitter, "but neither do we mind signing a 6 nation agreement if need be."
Trump, for his part, has argued that the EU countries and Canada have imposed tariffs on US goods for years to the detriment of US farmers and factories, though he did not mention any specific regulations.
The G7 summit in La Malbaie, Canada, is set to take place over Friday and Saturday. Issues such as gender equality and climate change will be major topics of discussion, particularly in light of the US withdrawal from the Paris agreement.
DW editors send out a selection of the day's hard news and quality feature journalism. You can sign up to receive it directly here.